Misa Tupou and the Blooming O'ahu Fringe Festival
The strength and heritage of the past and the hopes and energy of the future determine our present. This year Hawai'i celebrates the distinguished centennial of the Diamond Head Theater and the fifth anniversary of the O'ahu Fringe Festival. The artistic community of big city Honolulu is historic, alive and growing.
New efforts, such as the O'ahu Fringe, are aggressively seeking a place at the international table. Case in point, the upcoming Honolulu Biennial seeks to put a fine art bull's-eye in the middle of the Pacific. Pow! Wow! Hawaii is carving up a map for world domination. All of this future forward determination is laying the groundwork for a growing, glowing civilization.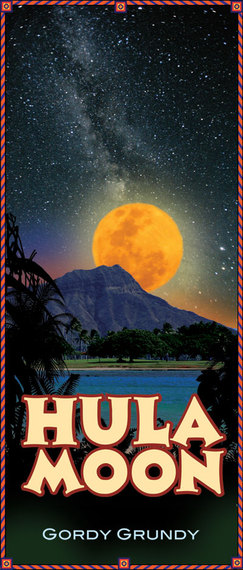 Given the uncertain economies of the islands, travel generators offer the likeliest opportunities for growth. Granddaddy of them all, Scotland's Edinburgh Fringe Festival is a player. In 2010, the Fringe contributed £142 million pounds (approximately US$216 million) of tourism revenue. Aloha!
A performance fringe festival is aptly named. Fringe delivers what one cannot find within the boundaries of established performance. Think off-off-off and further off Broadway. Ponder a street entertainer. Ballet with a boogie. Stay on the theater side of performance art. The modern minstrel. Acrobats and aerialists. Poets who move. Whatever does not demand a technical crew or can be packed into one suitcase is fringe. Fringe travels.
A modern conceit, the fringe festival found a definition in the late 1940's when entrepreneurial performers set up their own camps after they were not allowed entry into the Edinburgh International Festival. Today, most every major metropolis has a fringe fest.
In its fifth year, the O'ahu Fringe Festival delighted an audience of 960 with 15 shows of approximately 170 performers scattered over six venues. Five shows came from the Mainland. Now that's a festival!
Misa Tupou is the co-founder and festival organizer of the O'ahu Fringe Festival. Like many, he came to the islands and saw a need. "In seeing the many talents here, I thought that this would be a fantastic place to stage a Fringe," says Tupou, "The neighborhood and the activity in the arts community for me was screaming out Hey, this is a perfect place to do it!"
A graduate of the University of Auckland and Toi Whakaari, the famed New Zealand Drama School, Tupou creates his own work through live theatre and film with an emphasis in physical theater direction where movement is the prime method of storytelling. He pays the rent teaching acting at Kapi'olani Community College and produces many works locally.
"I thought that creating Fringe which involves any art form and welcomes anyone, that it would be an ideal way to become part of the artistic landscape here." Active in the arts community, Tupou can be found everywhere on O'ahu. "When you move to another place to live, you want to be able to contribute in a positive way. To see the artists share their work with the community is inspiring."
Beyond the annual festival, O'ahu Fringe is very active in community events and cool scenes with special performances for Street Grindz, the Honolulu Night Market, Showdown in Chinatown and just about everything else that is happenin'. "It is a lot of work on volunteer time, which is why we do need financial support to be able to grow and sustain the Fringe, but to be able to create something that highlights artists and their work is very rewarding."
The goal is growth. The O'ahu Fringe is becoming known on the national circuit with performers. Local artists see the exposure for themselves and a developing cultural identity.
Interest and involvement from around the Pacific Rim continues to grow. Where should the Chilean, Tahitian and Japanese fringe artists meet their counterparts from Korea, Peru, Australia, Guatemala and China? If you look at a map, it seems pretty obvious.
The success of the Edinburgh Festival Fringe is the Big Daddy to emulate. Community pride, local involvement and international tourism have translated into an economic engine.
Yes, there are a few surf spots in Edinburgh, Scotland, but c'mon! On O'ahu, you never need a wetsuit.

My Fascist Hawai'i Landlord: Case Number 13
"It's the bacon that I miss the most," drawls Corky. His wife is nodding her head in passionate agreement. Corky and his wife Coralee are Hawaii Kai residents, originally from the Deep South. "I mean, bacon's been a part o' damn near everythang we used t' eat. Now, we might as well be a Muslim."
The names have been changed to protect the anonymity of these renters. Their landlord is vegan and prohibits the smell of cooked meat in the residential beachside compound. Corky continues, "I mean, how in the hell can you cook bacon without it smellin'?" Coralee adds, "That's the best part."
The housing shortage on the Hawaii Islands has created a landlord's market. Tenants compete for too few spaces. Rental rates are sky-high and rarely negotiable. What is open to bargain are behaviors. Landlords are free to insist upon any rules they may devise and renters are compelled to agree.
"Thank God we can smoke a lil' weed without getting yelled at!" exclaims Coralee, "The landlord is a vegan stoner. But if she smells meat, there ain't nothin' hippie about her. She turns into a Nazi faster than you can say Ilsa: She-Wolf of the SS."
"Yep," says Corky, "Smoke all the pot you want, but barbeque a steak and it's the Apocalyp'sto. I remember we once cooked up some breakfast bacon but first we closed all the doors and all the windows and lit up the place with incense. Hell, she was downstairs, and on our ass way before that bacon was even crispy."
Coralee adds, "And the worst part of it is that the vacation renters get to cook all the meat they want! It's torture for us."
Corky and Coralee live on the ground level of a three story home. Once a garage, their unit consists of a modest living-office area with a half-kitchen, a small bedroom and a bath with shower. They have paid $3,600 a month for the last two years. The landlady inhabits the second floor and the third floor is a spacious unit devoted to short-term vacation rentals.
"Yeah," says Coralee, "For $4,500 a week, you can cook up all of the steak and hot dogs and chicken you want!" Her eyes begin to glaze over as she continues, "And ribs and hamburgers and lamb chops and..."
"When them vacationers start up a happy holiday grill fest," Corky says laughing, "I bet our landlady locks herself in her bathroom with wet towels keepin' that fatty meaty perfume outta her nose!"
Coralee hoots, "And counts her blood money, bloody rare steak money, without breathin' it in!"
"Hell," says Corky, "All'a I'm allowed to do is barbeque fish! Hell, fish ain't no good barbeque'd. Fish should be fried!" His voice rises upon a new thought. "And then! And then, I'm supposed to take out the cans on trash day. And if I don't line 'em up to her satisfaction, she gets on my ass! Dare I should forget!" Corky shakes his head; his eyes growing wild. "I'm tellin' ya. She gives me the heebie-jeebies. It's psychologically regressive! It reminds me o' my Mama yellin' at me when I was a kid! I turn into a third-grader! And I'm a growed man! I walk around here scared most o' the time! And I pay my rent first of the month! Never late!"
In our next episode of "My Fascist Landlord", we will meet Damian, a dreadlocked Rastafarian who is asked to get a haircut.
Aloha says Hello and Goodbye.
HULA MOON is a celebration of Hawai'i. Send Hula Moon tips and scoops to e-mail address hulamoon [at] GordyGrundy [dot] com. Anonymity always guaranteed.

Calling all HuffPost superfans!
Sign up for membership to become a founding member and help shape HuffPost's next chapter