The Universal Perspective and Glory Upon the Altar of Mauna Kea
My first introduction to the volcano Mauna Kea was sweet. As a kid in Newport Beach, a Balboa Island restaurant offered the Mauna Kea sundae. A cone of dark chocolate cappuccino ice cream, as black as lava rock, was crowned with a snowy white chocolate fudge. In lieu of a cherry, a small cookie, fueled with brandy, or gasoline, crowned the mountaintop and was spectacularly lit upon presentation. I've never understood the significance of the flame; Mauna Kea has long been dormant.
Had I been aware of the cultural indignity of the dessert, my seven-year-old self would have never ordered the treat, repeatedly.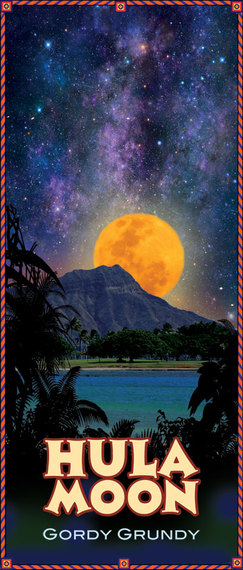 After a long silence, Mauna Kea is in the news again, with headlines. Construction of the greatest telescope that mankind has ever created has been halted. Devout protesters are braving the elements to make their sincerely held beliefs known. Their threats to close the road risk life and limb.
The dilemma rests uneasy, like a gaping wound awaiting a paramedic. There is no leadership on the issue or a wiser head to prevail. Governor David Ige is dancing a deft fandango across the wide ballroom, taking a turn with any strident voice. Where is the Monarchy when you really need one?
As always, the Honolulu Civil Beat is providing a sober and objective overview to the confounding and passionate issue. Click here to see the extent of their solid coverage.
To quote writer Kevin Deneen in the UH campus newspaper Ka Leo O Hawai'i, "According to Kamahana Kealoha, head facilitator of Sacred Mauna Kea Hui, many feel the mountain is sacred but don't realize the cultural and environmental desecration that is happening." For gosh sakes, it's not like they are trying to build a McDonald's up there. Or a strip mining operation. As far as I can guess, telescopes are quite neat and tidy.
Mauna Kea is indeed sacred and a monument to the spiritual reverence and belief system of a people. These values and ideals are clearly alive. This conscience can be found in most cultures and world religions. The integrity of Mauna Kea is universal.
Together, we, of many races, creeds and cultures, stand on the fragile and precarious crust of this undulating earth.
To look down, at the ground beneath our feet, we can see the histories of human achievement, greatness, intelligence, folly, waste and cruelty.
To look around us, we can see where we have been and how far we need to go. Always humble, never cocksure, mankind has only been on this old earth for a very short time. We have much to learn. Our technologies are amazing but hubris can make us blind. We have yet to end hunger. Many still thirst.
To look up, takes us away from ourselves to ponder a greater glory. The immensity of a night sky full of stars invites wonder. The spectacle inspires awe and appreciation for all of the beauty that surrounds us. To look up, glorifies the discoveries we have yet to make and galvanizes our will to seek, explore and design.
Ancestral Mauna Kea is sacred to an indigenous few, yet those spiritual values are shared universally. I can think of no greater tribute to humankind, than an eye to the universe and a hope for humanity.
Mauna Kea is that altar. The Thirty Meter Telescope is the Hawai'ian gift of Aloha to the world. This is how we can best honor our ancestors.
Hawai'i Homeless Dinner Theater
In the endless buffet of Oah'u entertainments, one event in particular caught my eye. Any evening with the band Streetlight Cadence offers a full belly of satisfaction. The Calvary by the Sea Lutheran Church is serving up "A Hawaiian Home Companion," a show adapting "Midwestern folksiness to the reality of modern day Hawaii, facing hard truths with down-home humor and song." Food for the soul. And a lotta laughs.
The event benefits the Angel Network Charities that feed the homeless, an increasingly hungry issue that affects many in Hawai'i. I guess you could promote the evening as dinner theater.
Aloha says Hello and Goodbye.
HULA MOON is a celebration of Hawai'i. Send Hula Moon tips and scoops to hulamoon [at] GordyGrundy [dot] com. Anonymity always guaranteed.

Calling all HuffPost superfans!
Sign up for membership to become a founding member and help shape HuffPost's next chapter