Graphic Artist Dies and Hawai'i Mourns
The familiar Googie-styled "Welcome to Fabulous Las Vegas Nevada" sign is iconic and instantly recognizable. The designer Betty Willis has recently passed away.
The Welcome sign was installed in 1959 where it has been welcoming Hawaii people ever since.

In support of the local Hawai'i film industry, everyone should see Aloha, over the opening weekend, when the box office numbers count the most.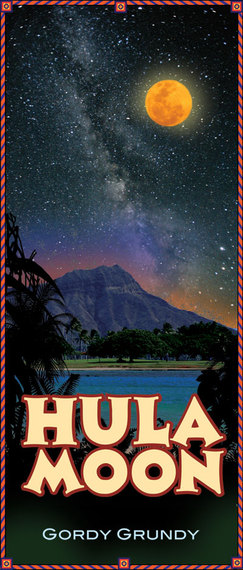 Aloha may be a shooting star or a stinker. Cameron Crowe is a director with moments of great brilliance. The film has all of the right elements. Hawaii setting. Best cast ever. Bill Murray, Bradley Cooper, Emma Stone, Rachel McAdams, Alec Baldwin, John Krasinski, Danny McBride and Jay Baruchel.
In the Sony email scandal, the one with or without North Korea, that exposed studio executive emails, among other terrors, Aloha was a topic of commentary. Upper management was fretting, as expected. Audience feedback scores were low. Some plot points made no sense. Producer MIA.
One item of concern revealed a Golden Rule in Storytelling. Gawker points to an email that reads, ""People don't like people in movies who flirt with married people or married people who flirt." That is a truism. It creates an unfavorable cinematic experience. Who can you root for, without getting into trouble with your date?
I am curious to see how military life in Hawai'i is portrayed. They talk and move like everyone else, but those in the military are a distinctive class across the islands.

Gallery HNL is Building a Collector Base
As a theory, Gallery HNL is interesting. As a practicality, it seems to be working. The gallery has a stable of artists comprised of UH alumni and faculty. Gallery HNL is creating events and selling work. Two of the first collectors are Kristen and Michael Chan, both with a long history in local fine art involvement and support.
Kristen Chan and her husband doctor Michael have just purchased "Three Piece Fountain" by Theresa Heinrich.
The Chans have a similar taste in art, which makes life an easy glide. Kristen Chan was given a pre-show viewing and fell in love with the Heinrich piece, a freestanding sculpture. She took a slew of pics with her camera. Armed with visuals and a web link, Kristen presented the piece to her husband. Unanimous, the Chans now collect the work of Theresa Heinrich, a recent grad of the BFA program at UH.
Kristen Chan has always had her head filled with numbers. In finance, she studied numbers with an interest. All of that changed on a trip to Venice.
The Chans were able to view the Peggy Guggenheim Collection in Venice on a quiet day. Kirsten was touched. She began to think in a new way. She was very impressed by "the spirit behind (Peggy Guggenheim). She was so inventive." Kristen began to contemplate more about art issues and less about numbers.
Back home in Hawai'i, Chan got involved with the old modern art museum and supported its new incarnation. She has been highly involved with the Hawaii International Film Festival.
Now, she is a supporter of the new Gallery HNL. Read more about it here on Hula Moon.

A Cocktail Creation: The Hula Moon Pint + Jigger
This flip offers a fun twist on an after dinner cocktail, destined to be savored underneath a full moon.
.25 oz Fernet Branca
1/2 oz Taylors Velvet Falernum
1/2 oz Tempus Fugit Creme de Cacao
1/2 oz Raspberry Syrup
1/2 oz Fresh Pressed Pineapple Juice
1oz Cream
1 full raw Egg
Pour all ingredients into a shaker tin. Shake without ice.
Add ice. Shake until cold.
Double strain into a chilled coupe glass.
Sprinkle with cocoa powder.
Just back from the World Class Bartending competition in San Francisco, Dave Newman of Honolulu's Pint + Jigger explains that their Hula Moon drink is a flip, a style that has been around for centuries. "The secret to making a good flip is in the shaking." The first shake is made without ice. "This will properly emulsify the egg and get your ingredients well incorporated together."
Newman adds, "The smooth texture and creamy nature of the drink let the tropical notes shine through, while not being too cloying or sweet. It would be a great way to end the evening under the stars while taking in the beauty of Hawai'i."
Brother, I could not agree with you more.
Aloha says Hello and Goodbye.
HULA MOON is a celebration of Hawai'i. Send Hula Moon tips and scoops to e-mail address hulamoon [at] GordyGrundy [dot] com. Anonymity always guaranteed.

Calling all HuffPost superfans!
Sign up for membership to become a founding member and help shape HuffPost's next chapter