Jake Shimabukuro and the Shining Symphony
In this life, there are great shining moments. Two weeks ago, the guy just had his second kid, another boy. At this time, his job is also demanding his heart and soul, 24/7. He is the lead instrument for the debut of an original composition designed to honor the ukulele. He brings 120% to his rehearsals. The new composition was written by his teacher, his sensei, a man who he wants to honor with his performance. Jake Shimabukuro, the young master of the ukulele, said less than an hour before the world debut, "This is the most important concert appearance in my entire life."
Dr. Byron K. Yasui has been teaching at the University of Hawai'i at Manoa since 1972, he plays the ukulele and he has mentored Jake Shimabukuro. Yasui has been commissioned by the Hawai'i Symphony Orchestra to create a new work, Concerto No.1 for Ukulele and Orchestra. The conceptual work is bold. What else can it be, when one sets a small ukulele into a quiet glade in a large forest of sound?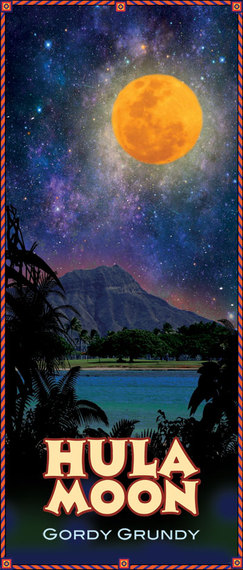 Kudos to Hawai'i Symphony Orchestra artistic advisor and conductor JoAnn Falletta for bringing the commission and premiere into the world. The new concerto is a great boon to the growth of the orchestra, a brilliant community builder and a very gutsy artistic move.
One must salute the sponsors Bank of Hawaii, the Mayor's Office and the Wong Family Foundation. The mark of culture and civilization is a battle cry.
Concerto No.1 for Ukulele and Orchestra is a very challenging piece to play. Physically, the piece is taxing as tone and speed gesture to many moods and caprice. Intellectually, the concerto defies sentiment in favor of a mad push forward. The ukuleleist must make a refrain in the present, while seeking the next thread to follow.
The great moments, of a hard life in the arts, are few and far between. Shimabukuro had a lovely one, as the swelling applause washed away all of the hours of worry and hard practice, the expectations, the fears, the debt of a student and the birth of a child. The audience rose to their feet. Everything was unfolding across Shimabukuro's face, bright in the spotlight. A punch drunk fighter. Exhaustion and joy kicks in the last of his adrenalin. A tear escapes. Victory, relief and release. A good son.
The world debut of Concerto No.1 for Ukulele and Orchestra is the most important concert appearance in Jake Shimabukuro's entire life. It will continue to be for a while longer. After much work, new thinking, joy and heartache, there will be another grand moment in Shimabukuro's life, a performance that will shine like a million rainbows.

My Fascist Hawai'i Landlord, Case No. 17
"We don't allow for any of it on this side of the island. We are strictly 24/7 on the QT. I don't know how many times I've had to stop and tell him to be quiet while he was talking on the phone. It's after 9 at night and his voice carries. All of the neighbors, for miles, can hear him. They've told me."
Jean Vallante, not her real name, brushes a loose strand of blond hair from the front of her face. She is talking about her renter. Two men rent her main unit for $4,500 a month. One of them is loud.
"He's booming on and on about nothing. All of the windows are open. I don't want to hear it." Vallante is clearly annoyed, but she falls into a grin. "Over the holiday weekend, he was drunk. Bombed. Very rowdy and loud. I got him to sign a warning of bad behavior. He's on notice. If he has too much fun again, I can kick him out---though I'd never think of that." She flicked the ash of her cigarette and smiled, "But I do enjoy hanging it over his head."
The surviving Vallante family is very grateful to their renters. The leveraged mortgage on the compound of four structures is a bit less than the rental revenue, allowing all three Vallante children and their families to live rent-free. The patriarch, an Arizona electrical contractor, built the Hawaii vacation compound in the early 70's and died penniless in the aughts. The adult children got the last remaining asset.
"No, we'd never kick them out. Good tenants, except for the loud one," says Vallante, "I like to hear my TV at night. This is a Zen community. Nobody loud. A musician might kick it up occasionally, but we get that discouraged quickly. Very quickly." She laughs.

Sweet Economic Drivers, Part 2
The production of cacao on the Hawai'i islands raises many interesting questions and potentially exciting opportunities. What we know now is that:
- Hawai'i is the only state in the US that can grow it.
- Demand far exceeds supply.
- It takes 3-5 years for a plant to bear fruit.
- Chocolate is a staple product, internationally. There is a luxury market.
If you need to know anything about Hawai'i and chocolate, just ask Corinne Ching. When she was a representative, chocolate production was her driving issue, and it still is. She can be often found giving a chocolate tour or cheerleading the movement. Chocolate production makes sense in many ways.
Besides the economic and agricultural aspects, there are the aesthetic. Currently, there are a number of manufacturers or chocolatiers who are making their skills and efforts known, all across the islands. As I have learned, each one has a specialty.
The most artistic is an easy answer. The visual appeal of a chocolate is an art form; presentation is king; anticipation and desire are everything. Sweet Paradise Chocolatier, of Maui, creates candies that are too pretty or too interesting to eat. To prove my point, I have yet to taste their chocolate.
As a topic, flavor opens up many new areas of speculation and innovation, but visual appeal is where the masters dwell. Chocolatier Melanie Boudar has many degrees and awards to her name. Her presentations are amazing. Each little chocolate is really beautiful and interesting to look at. No other local is as proficient, adventuresome or creative. But I've never tasted Sweet Paradise and I doubt I shall. Only if I can find an ugly one.
Sweet Paradise has several tasting opportunities on Maui. They are active in all of the many local shows and food fairs. Their website is serviceable but does not show off their artistry as well as it deserves.
Chocolate, grown and produced in America, has a value. Many brilliant minds are on the job and testing the marketplace. It will be fun to be a part of the Hawai'i chocolate wave. Lick your fingers and share the word.
Aloha says Hello and Goodbye.

Calling all HuffPost superfans!
Sign up for membership to become a founding member and help shape HuffPost's next chapter