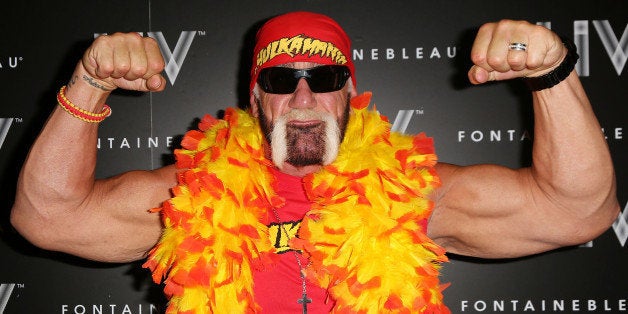 The wrestling legend recently chatted with the Canadian Press about his heading to Toronto for the Fan Expo Canada. The conversation then turned to talk of a potential film about his life.
"It's not really true. It's a TMZ headline," Hogan explained. "What happened was, I was going through LaGuardia Airport ... this guy asked me a bunch of dumb questions for TMZ and he goes, 'Eh, when are they going to do a bio about your life?' And I said, 'It's already in development.' So now everybody's rambling like it's a feature film already. But the truth is ... two kids that are writers in L.A., hot young writers, they did a four-page treatment and I'm telling you they nailed it — they nailed it like they were living in my shoes — and I gave them the green light to go ahead and write the first pass. But that's all it is."
If the flick does come to fruition, Hogan wants "serious actor that knows what he's doing" like Chris Hemsworth.
The 30-year-old Aussie certainly has experience playing rough-and-tumble roles like hammer-weilding superhero Thor in "Thor" and "The Avengers," as well as Eric The Huntsman in "Snow White and the Huntsman."
It likely wouldn't be easy to get Hemsworth onboard for a Hogan role just yet, as E! News notes. The actor, who just finished wrapping up filming on "Thor: The Dark World," will be busy filming the thriller "Cyber" and the "Avengers" sequel through 2014.
We have to admit, though, we can see an ever-so-slight resemblance.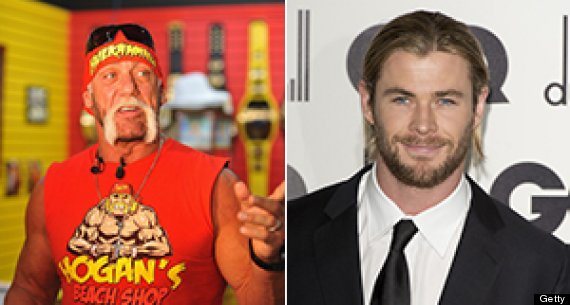 REAL LIFE. REAL NEWS. REAL VOICES.
Help us tell more of the stories that matter from voices that too often remain unheard.