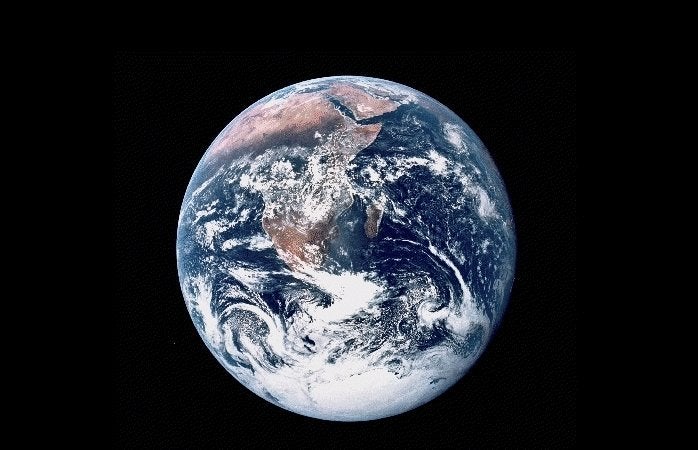 After a university thesis on Mandela and the end of the apartheid era, I left France in 1997 to work in South Africa for a photo processing company creating self-business booths that I monitored in Soweto, an underprivileged city in the suburbs of Johannesburg. This was my first participation in a social enterprise! After ten years in the telecom industry, mainly in Africa launching several social innovative solutions such as Zap mobile money, virtual banking accounts, and street mobile payphones for low income customers on the account of the Zain Group, I decided to do my MBA with Hult to look for a new career, something meaningful where I could later look back and be proud.
Hult gave me the answer I was looking for. For two years I studied for my executive MBA in parallel of my job at Cisco Systems. I chose to do my electives in Boston, Massachusetts, to specialize in Corporate Social Responsibility (CSR) and Social Innovations with Professor Joanne Lawrence. It was an eye-opener! CSR and Social Innovations were the missing links that would help me make the difference in my career to come. My final MBA assignment was a directed study with the United Nations Global Compact (UNGC) on how to improve the implementation of UNGC's 10 Principles with corporations. A book summarizing these studies will be distributed at the UNGC Conference during the RIO+20 Summit this spring. Ever since I have been actively involved with several specialized associations in CSR and in Social Innovations offering advices to corporate and local entrepreneurs.
Joining the Hult Global Case Challenge was therefore an easy decision to make. Since January 2012 my team and I have focused our energy on several concepts and successfully won the internal Hult Dubai as well as the Regional Hult Global Case Challenges within the housing track sponsored by Habitat for Humanity (HFH). The journey has so far been full of excitement, intense preparation and clearly fulfilling. There is an intense passion in each of our team member which is a clear competitive advantage! The NEST Project -- our concept name -- is composed of Andie Piddington, Partner Manager; Dilia Galindo, Project Manager; Reina Govindarajan, Marketing & Communication Manager; Koushik Das, Finance Manager; and myself, Alexandre Lemille, President of the team. Our project wouldn't be successful without Deepa James, consultant, and Tiago Dias, finance specialist.
The NEST Project is aiming at financing a large scale housing program -- 10 million houses in 10 years, as per the HFH's strategic goal -- through a gaming application with options to invest in it. The game will replicate a village spotted on Google Earth that is a real village turning into a digitalized game environment. Each player will have to build the village from scratch, starting by investing in water access, electrical grid coverage and creating small businesses that would help each player build and maintain the houses in a sustainable way. This creative and strategic game could be used in a CSR program of a corporation, a hospital, a university or by any internet users through public platforms and applications. Selected game-based creative ideas will then be implemented in the villages as part of HFH's solution enablement strategy. Revenues generated by the game, sponsorship, CSR support as well as web-based micro-loans will finance the on-site operations. On the sustainability front, mutual funds, business start-ups and eco-tourism activities will ensure the longevity of the project.
But there is so much more to do... The lack of access to decent houses impacts more than 1.6 billion people -- holding each other hand-in-hand, it represents the equivalent to the circumference of 60 Earth-sized planets -- is not even a UN Millennium goal!
Having a positive impact on society is the core purpose of a social innovator. We seek answers to the world's most critical societal issues, be it unemployment, lack of housing, education for all, rights of the person, etc.
Social entrepreneurs face the same reality as any other entrepreneurs. Our operations have to be profitable to ensure sustainability of our projects and realization of the targeted impact. Thanks to concepts such as C.K. Prahalad's 12 Bottom of The Pyramid Principles and others, we already have some tools to build successful business plans. Underprivileged citizens should not be seen as poor any longer, but as potential customers like you and me. It is up to us to address their needs, understand how we can bring solutions to push them out of the cycle of poverty and find out the right price level so that they can acquire their own goods according to their purchasing power. There is an untapped market of four billion people out there. This accounts for five trillion dollars in purchasing power parity. Let's grab it in a responsible way, making sure we have a win-win-win situation! Let's define rules for venturing in, set up legal frameworks and define socially-driven solutions for the protection of these forgotten customers. Today we can no longer afford to leave markets untapped or do business in an irresponsible way.
Why not get involved today? Companies can never be successful without a healthy society. Integrating the social impact of your business as the central strategy is a clear unique selling point and competitive advantage.
The NEST project is a real solution addressing real causes. Its interactive concept has not been tried to this scale to date. We are not saying we will solve worldwide societal issues but if the NEST could help in any shape or form, we will be able to look back and be proud of our long brainstorming hours.
REAL LIFE. REAL NEWS. REAL VOICES.
Help us tell more of the stories that matter from voices that too often remain unheard.