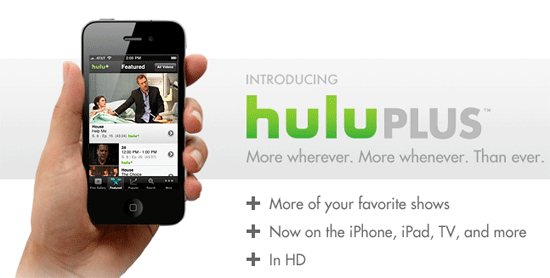 After much anticipation and rumors, Hulu officially announced Hulu Plus. Priced at $9.99 per month, it offers 3 distinctive benefits:
Ability to watch content beyond the computer screen -- mobile devices and TVs.
Access to a wider library of content -- back seasons and entire seasons.
Higher quality content.
For paying subscribers, this means greater access to some of the best available content.
a new, revolutionary ad-supported subscription product that is incremental and complementary to the existing Hulu service. For almost all of the current broadcast shows on our service, Hulu Plus offers the full season. Every single episode of the current season will be available, not just a handful of trailing episodes.

However, concerns still remain:
Advertising: Charging 10/month is fairly high when you have to watch ads.
Content: Like Netflix, Hulu's streaming library is not extensive.
Revenue: Based on rough estimates, each studio will end up getting roughly 1/subscriber.
While the above are fairly minor concerns and could be fixed by content creators and Hulu, the largest concern is consumer adaption. For the first time, consumers have the ability to view content digitally via a subscription model. If someone is used to purchasing individual seasons on services like iTunes or Amazon Video-On-Demand, this is a great solution. For those who watch content for free, the price might be a stumbling block.
Hulu will continue to tweak the service and it'll be interesting to see how many people sign-up for the paid subscription. (prediction: 100,000 people by 2010)
It'll also be interesting to see if the free product is made available to mobile devices.
Calling all HuffPost superfans!
Sign up for membership to become a founding member and help shape HuffPost's next chapter