Hulu is looking a little retro today.
For April Fools', Hulu has turned back the clock to 1996, a time of grainy photos, dial-up modems, website counters, and basic text.
Hulu.com opens with a photo--which loads in pieces--of Mulder and Scully from the X-Files. "NEW" in hot-green text and all caps flashes at the top of the screen. A neon page counter (it appears to be stuck at 54) and an invitation to "Sign our Guestbook" appear at the bottom of the page. There are even shoutouts to Netscape Navigator, Internet Explorer, and Geocities.
"Our place in the Geocities neighborhood is under construction. Build your own site on Geocities, the best spot for fanpages on the World Wide Web!" Hulu's retro site exclaims, with a note, "Best Viewed in Netscape Navigator or Internet Explorer at 1024x768."
Check out a screenshot below, or see it for yourself here, then take a look at the pranks from Google, LinkedIn, and YouTube.
LOOK: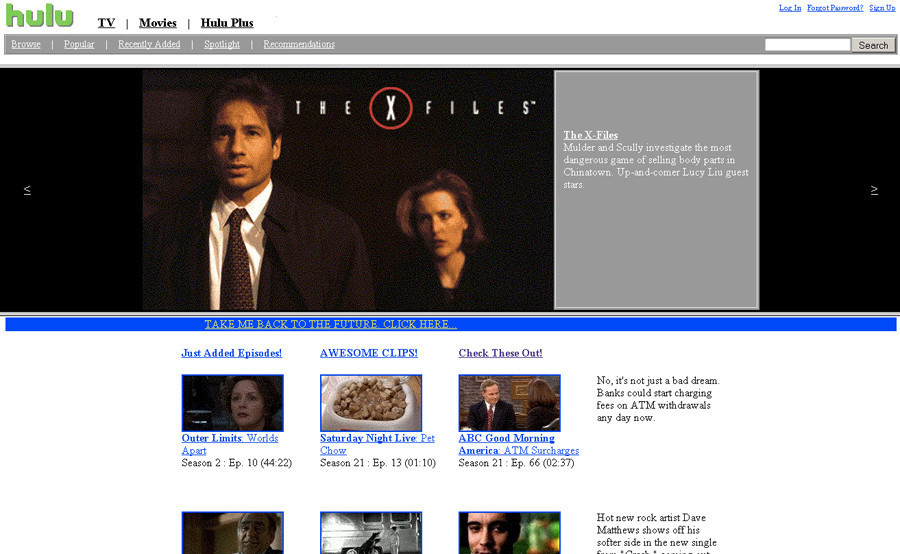 Support HuffPost
The Stakes Have Never Been Higher
Related
Popular in the Community