Streamline recommends "Moonrise Kingdom" as the movie you should watch on Hulu this week. The service adds this on Sept. 16.
"Moonrise Kingdom" stars two unknown child actors ― Kara Hayward and Jared Gilman ― along with a notable cast of adults that includes Tilda Swinton, Edward Norton, Bill Murray, Frances McDormand and Bruce Willis. Wes Anderson directed this and co-wrote the screenplay with Roman Coppola.
The two children run away and try to make a life for themselves together ― a very twee life. Then the adults start looking for them ― in a very twee way.
Although the Anderson aesthetic is kind of out right now during this more hardened, ultra-cynical Donald Trump era, I still love this movie. I think you'll find much to enjoy whether you're revisiting it or watching for the first time.
You can watch the trailer below.
And if you want to stay up to date with what to watch on a weekly basis, subscribe to the Streamline newsletter.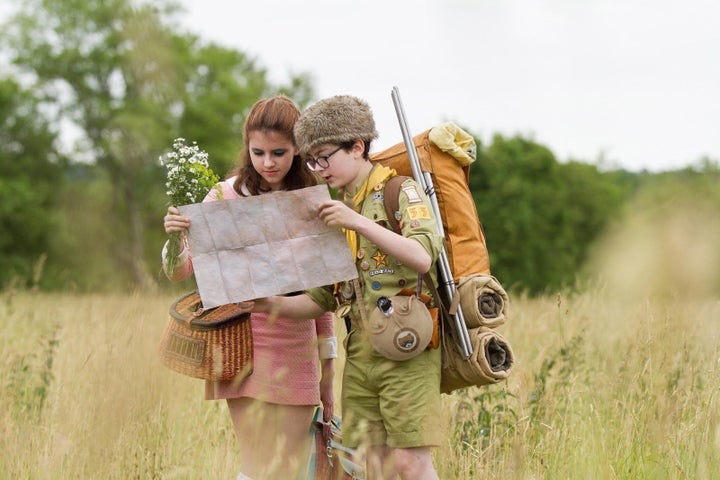 What Else Is New This Week
"The Queen" stars Helen Mirren as Queen Elizabeth II. She won an Academy Award for the role. The movie has an impressive 97 percent on Rotten Tomatoes.
You might also want to consider "American Horror Series: Cult" since that show just returned with new episodes. This "Cult" season focuses on the aftermath of Donald Trump winning the presidential election, albeit in a fictional way.
The full Hulu list for the rest of the week:
Sept. 15
"Good Behavior" Complete Season 2 (TNT)
"Alien Invasion: S.U.M.1" (2017)
"Hardware" (1990)
"She's So Lovely" (1997)
"The Queen" (2006)
"The Shipping News" (2001)
Sept. 16
"Moonrise Kingdom" (2012)
Sept. 18
"American Horror Story: Cult" Complete Season 7 (FX)
"La Impostora" Complete Season 1 (Telemundo)
"Pasion De Gavilanes" Complete Season 1 (Telemundo)
Sept. 20
"Total Divas" Season 8 Premiere (E!)
"BB King: On the Road" (2017)
"Boom for Real" (2018)
"Sacrifice" (2016)
"This Is Home: A Refugee Story" (2018)
Sept. 21
"Aurora" Complete Season 1 (Telemundo)
"My Little Pony" (2017)

Calling all HuffPost superfans!
Sign up for membership to become a founding member and help shape HuffPost's next chapter