Huma Abedin publicly commented Tuesday on new revelations that her husband, New York mayoral candidate and former congressman Anthony Weiner, had engaged in online sex chats with a 22-year-old woman last year.
Standing beside Weiner at a press conference in New York City, Abedin told reporters that she had forgiven her husband and plans to continue supporting and campaigning for his candidacy.
"Our marriage, like many others has had its ups and its downs," she said. "It took a lot of work and whole lot of therapy to get to a place where I could forgive Anthony."
Abedin noted that the decision to stay married to Weiner was her own. "It was not an easy choice in any way, but I made the decision that it was worth staying in this marriage," she said. "That was a decision I made for me, for our son, and for our family."
Abedin added that the situation is "between us and our marriage," saying that "we discussed all this before Anthony decided he would run for mayor."
She reiterated that she will continue to stand behind him as the mayoral race progresses. "I love him, I have forgiven him, I believe in him and, as we have said since the beginning, we are moving forward," she said.
Though Abedin has frequently supported her husband on the campaign trail, meeting constituents at rallies and a variety of other events, Tuesday's appearance marked the first time she officially addressed an audience at a press conference.
Before You Go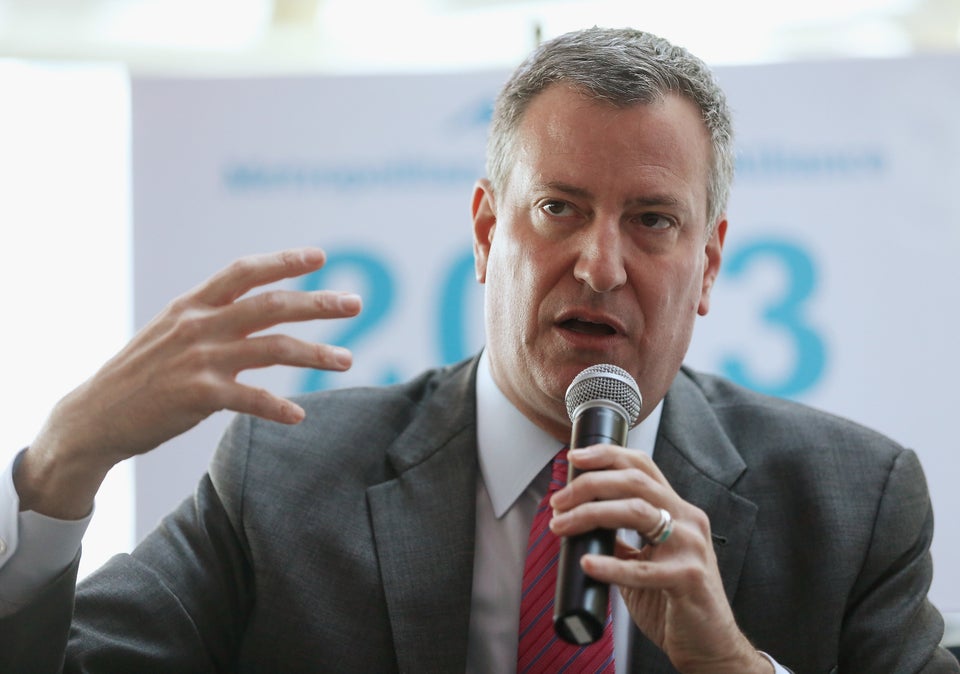 2013 NYC Mayoral Candidates
Popular in the Community