Huma Abedin isn't the first lady of New York City just yet, but she is already dressing the part.
Anthony Weiner's wife took her first steps on the New York City mayoral campaign trail this weekend, joining her husband at a Harlem parade and two Staten Island churches as he made his case to the people of New York. Huma did less speechifying and hand-shaking than her candidate husband, but she made her case in her own quiet way: by wearing one of the most iconic campaign dresses ever.
It was also Michelle's most retweeted dress ever. FLOTUS' ASOS frock wasn't even new (she had worn it earlier that summer), but the tweet made it one of her most unforgettable. Now Huma seems to have borrowed a bit of the campaign trail magic by wearing her own version, making a new fashion statement while channeling the first lady.
Think the dress will bring Huma's husband as much Election Day luck as it did to President Obama?
Huma on the campaign trail, July 2013:
Michelle on the campaign trail, August 2012: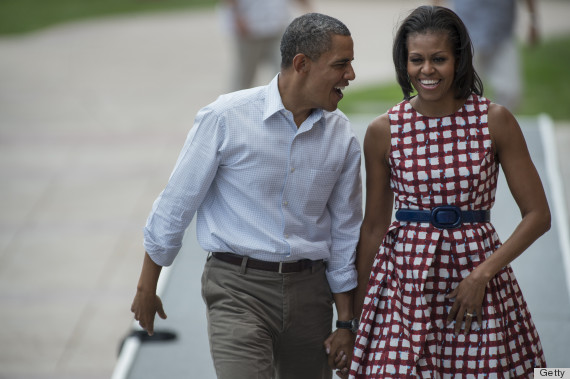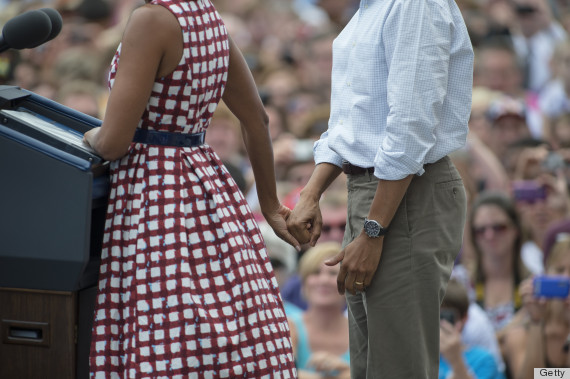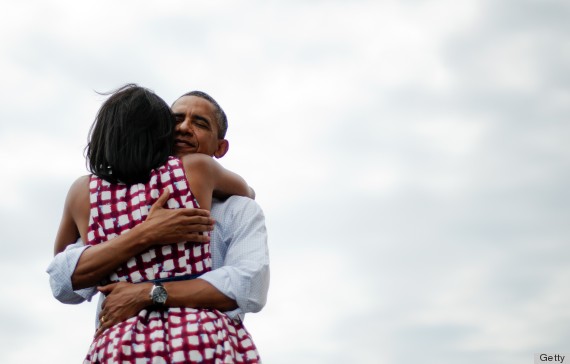 What Huma can learn from Michelle: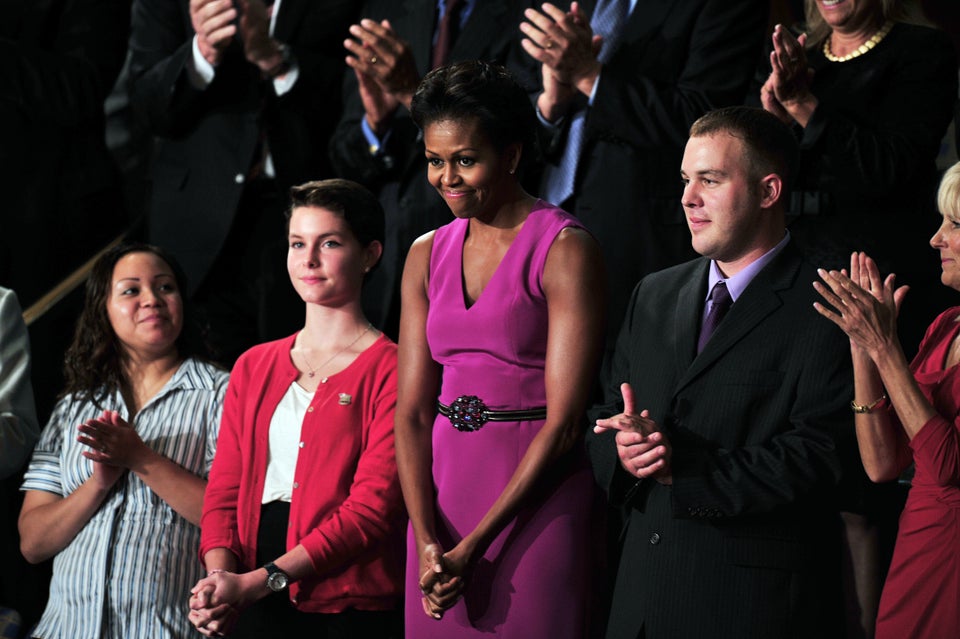 A Look Back At Michelle Obama's Campaign Trail Fashion