In the midst of a reignited sex scandal, a turbulent mayoral race and a speculated presidential bid, the friendship between Huma Abedin and Philippe Reines, both employed by former Secretary of State Hillary Rodham Clinton, has met the public eye, with Reines reportedly jumping to Abedin's defense amid controversy.
Reines has been known to defend and protect the former First Lady in his role as spokesperson and adviser to Clinton. But as the New York Times reports, that defense has extended to Abedin in recent weeks as revelations about her husband, former Rep. Anthony Weiner (D-N.Y.), and his recurring sexting scandals came to light.
When Reines learned that Weiner had continued sexting after resigning from Congress over a conference call, he said he would "reach through his phone" to "pull out" his throat, the Times reports.
Abedin, an aide to Clinton since the former First Lady's White House days, has been in the spotlight as she stands her husband in his New York City mayoral campaign.
"Anthony has made some horrible mistakes, both before he resigned from Congress and after," Abedin said last week. "But I do strongly believe that that is between us and our marriage. We discussed all of this before Anthony decided to run for mayor."
Abedin recently returned to Washington, DC, where she has been spotted out with Reines. On Wednesday, hours after the New York Post reported that comparisons between the Weiner and Clinton scandals had the former first couple "livid," Abedin and Reines were seen dining together.
Reines told the Times that he's known Abedin for over a decade.
"I'm not sure there's anyone I've spoken to or spent more time with over that period," he said.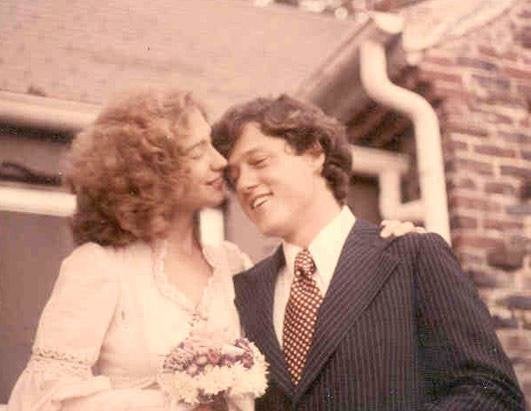 Hillary And Bill Through The Years
Popular in the Community