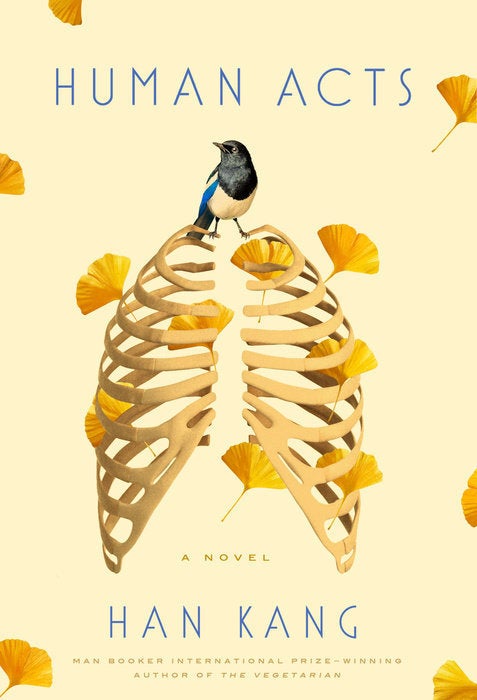 In December, South Korean president Park Geun-hye was impeached by the National Assembly and stripped of her executive powers. Park, the daughter of former dictator Park Chung-hee, had been caught up in a scandal regarding a corrupt entanglement with a friend, Choi Soon-sil, the daughter of a famous shaman. Her approval ratings had also been down since the disastrous and deadly 2014 ferry accident that left hundreds dead, which many believed her administration's mismanagement had caused.
Park entered office in 2013, and in 2014, novelist Han Kang published Human Acts, an elegiac examination of the 1980 student uprising in the southern city of Gwangju. The uprising, translator Deborah Smith notes in an introduction, took place not long after Park's father, a military dictator who had held sway over South Korea for nearly two decades, was assassinated by his director of security services. His exit from the scene might have seemed like a moment of freedom, or at least opportunity. "But the assassination was no victory for democracy," Smith writes. "Instead, into Park's place stepped his protégé Chun Doo-hwan, another army general with firm ideas on how a people should be governed."
The brutal suppression of student protests in Gwangju ― by their own country's soldiers ― under Chun left few illusions about a hopeful new era. Though one strongman had been dispatched of, another made in his image had grabbed hold of the country and was repeating a cruel historical pattern.
Han, who sprang onto the English-reading scene last year with the translation of her elegant and uncanny 2007 novel The Vegetarian, refracts the Gwangju Uprising through her own particular lens: her fixation on the body itself, and its connection to the soul; human tolerance for unspeakable acts; and the tearing of social fabric both by violence and by a refusal to accede to it.
Human Acts is told in several parts, monologues from people bound up, in one way or another, with the uprising and its aftermath. A young boy, Dong-ho, goes to search for a friend and friend's sister at a makeshift morgue set up at a gymnasium. Though he doesn't find them, he stays to help tend to the bloodied bodies instead. The corpses have been retrieved after confrontations with national military forces that left hundreds of protesters dead in the street. Soldiers carted away many of the bodies, but the opposition were able to collect others and guard them until their families could come to give a proper burial.
In the gymnasium, Dong-ho is surrounded by grieving parents who have come to identify and bury their slain children. He's also surrounded by putrefying bodies; bodies that sit unpreserved in a warm room for days without burial, waiting to be identified and taken away. The smell is overpowering. The bodies are bloated. "There are no souls here," he thinks. "There are only silenced corpses, and that horrific putrid stink."
Dong-ho's mother comes to take him home, as word has spread that the army is returning to seize any protesters they can find and wipe out anyone who stands guard over the bodies. He stands firm, saying he'll come home by curfew. Somehow he doesn't. When the soldiers arrive, finding a cluster of teenage students ― many girls ― Dong-ho is mercilessly killed, despite his tender years.
The unexpected brutality of the murder reverberates throughout the rest of the novel, told by a cast of loosely connected characters ― women protesters he met at the gymnasium, his mother, his young friend, and others. One particularly searing section, narrated by Dong-ho's friend Jeong-dae, takes place after Jeong-dae is shot and killed at a protest. His soul hovers near his body as it's seized by soldiers, trucked out to a clearing, and allowed to rot in a pile with other stiffened corpses. He waits, watching insects pick at his stiffened body, and seethes over the injustices that led to his death, and the deaths of his loved ones: "I wanted to sever the pure strength, that force thin and taut as a spider's web, dilating and contracting, from the inert lump of rotting flesh. I wanted to be free to fly to wherever they were, and to demand of them, why did you kill me?"
This uncut rage subsides from view as the novel spirals further from the actual events ― a former female protester, now working at a publisher, recalls those horrible days from a relatively peaceful time. Another, who was a factory worker when the uprising took place, has a job as a transcriptionist. Dong-ho's mother occupies herself with her living sons. The final section is from the voice of a writer who, like Han Kang herself, moved away from Gwangju as a child, shortly before the uprising, but later heard about and saw photos of the atrocities and was deeply shaken by them.
The fury and the anguish haven't faded, however. In her introduction, Smith reveals that one of the working titles of the translation was "Uprisings," not just because of the central event, but because of how the trauma refuses to be suppressed. One narrator recalls repeatedly telephoning the Provincial Office to complain that a fountain in Gwangju has been turned back on shortly after the brutal end to the protests. "I don't think it should be allowed," she complains. "Now it's back on again, as though everything's back to normal. How can that be possible?"
Human Acts, like The Vegetarian, isn't a book about forsaking or repairing violence; it's about the inescapability and deathlessness of violence in humanity. Every effort to paper over the horrors of what these protesters suffered, at the hands of their own nation's soldiers, whether through time or literary censorship or personal forgetting, fails. The violence of the past rises up again; it was never really past.
In her introduction, Smith notes that former dictator Park's daughter being elected president in 2013 reopened old wounds for many South Koreans, though she won the support of older citizens who more fondly recalled the economic flourishing of the country under her father. Her impeachment might seem to bandage that wound again, offering justice for her corruption and a rejection of her familial dynasty.
As Human Acts itself illustrates, though, it's never that simple. Though Park's impeachment stripped her of her powers, oddly, it didn't remove her from office. Instead, she remains in limbo while a judicial court reviews whether her impeachment was proper. Based on the makeup of the court, it appears possible that the impeachment could be overturned. If so, she would once again wield presidential powers for the duration of her term.
A visceral, searing excavation of emotional and physical trauma that is rooted in just a few days, but spans decades.
What other reviewers think:
The New York Times: "This gut-wrenching novel about the Gwangju massacre has no interest, and rightly so, in making us feel at peace. It lacerates, it haunts, it dreams, it mourns, and because of its effective use of the second-person narration, the characters call out to you — persistently — until you feel what the dead feel and, perhaps worse, what the survivors feel."
The Guardian: "Neither inviting nor shying away from modern-day parallels, Han neatly unpacks the social and political catalysts behind the massacre and maps its lengthy, toxic fallout. But what is remarkable is how she accomplishes this while still making it a novel of blood and bone."
Han Kang is an award-winning South Korean poet and novelist. She teaches Creative Writing at the Seoul Institute of the Arts. In 2016, her 2007 novel The Vegetarian was published in an English translation by Deborah Smith, to great acclaim. The book was awarded the Man Booker International Prize.
Readers who choose bleak, soulful fiction about war, death, and similar brutal aspects of human life.
"'Looks like rain,' you mutter to yourself.
"What'll we do if it really chucks it down?
"You open your eyes so that only a slender chink of light seeps in, and peer at the ginkgo trees in front of the Provincial Office. As though there, between those branches, the wind is about to take on visible form. As though the raindrops suspended in the air, held breath before the plunge, are on the cusp of trembling down, glittering like jewels."
"The blood-stiffened clothes, their rotting fibers matted to our flesh, were the first to burst into flame. After that, the flames ate steadily through the head's thick hair, the fine down covering the body, then fat, muscle, and innards. The blaze roared up as though threatening to engulf the wood. It was as bright in the clearing as it was in broad daylight.
"It was then I realized that what had been binding us to this place was none other than that flesh, that hair, those muscles, those organs."
Human Acts
By Han Kang
Hogarth, $22.00
Published January 17, 2017
The Bottom Line is a weekly review combining plot description and analysis with fun tidbits about the book.
Related
Before You Go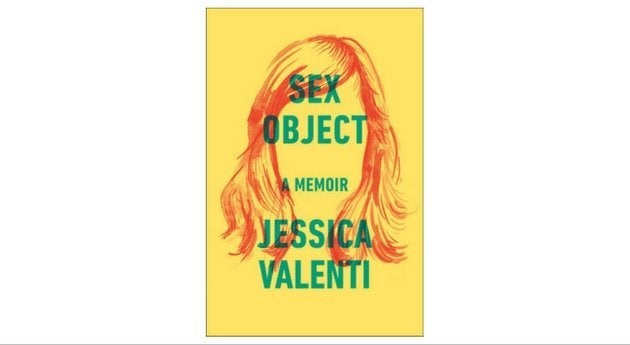 19 Nonfiction Books That Will Expand Your Mind
Popular in the Community