In early 1967, upwards of 20,000 hippies, artists and Hell's Angels gathered in San Francisco's Golden Gate Park for a "Human Be-In" to protest the bourgeois mentality of the older generations and, specifically, a California law passed the previous year making LSD illegal.
The Grateful Dead, at that point the Haight-Ashbury's official house band, performed, Allen Ginsberg led the crowd in chanting mantras and Owsley Stanley distributed acid out to the crowd. It was one of the first forceful, large-scale expressions of San Francisco's growing hippie movement and presaged the Summer of Love that unfolded in the following months.
This coming weekend, another group is picking up the Human Be-In banner and affixing it to a free, unauthorized concert in Golden Gate Park. Calling themselves Space TranSFormers, these demonstrators will protest what they see as the growing commercialization of the city's public spaces.
"This is a big tradition in San Francisco--people gathering freely to share music and discussions...We feel like it's kind of fading away," organizer Ryan Rising told the San Francisco Examiner. "We will be thinking about how to grow our own food, heal each other with herbal medicines, build natural structures...this is about reaching a permanent relationship of balance with the earth."
The event features a live music and DJ performances, DIY art projects and workshops on subjects like rainwater harvesting, bread making, Reiki, ballroom dancing and "living without conventional currency."
"Organizers call it a protest against private concerts on public land, which is why everything is free," reads a post on the event's website. "It is a gathering to transform space, cultivate community, and to simply 'be.'"
The event begins on Friday, September 14 at 3pm at Kezar Gardens in Golden Gate Park. It's scheduled to last throughout the weekend.
Check out these pictures from San Francisco's hippie heyday:
Related
Before You Go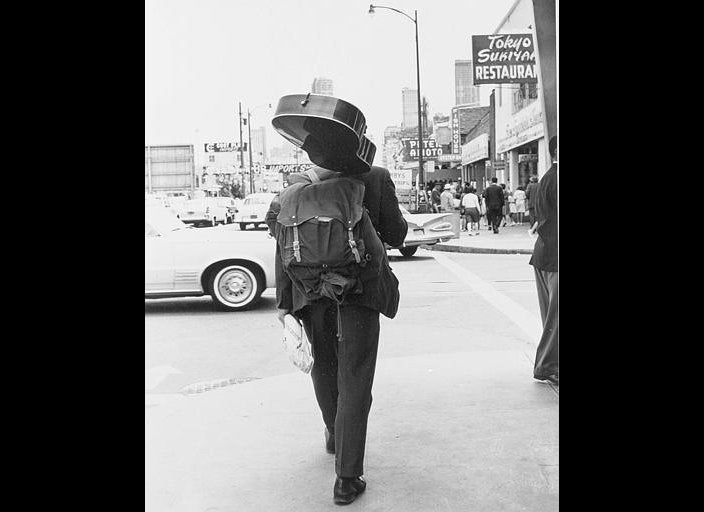 San Francisco's Hippie Heyday
Popular in the Community