A cleaning crew and a realtor recently made a haunting discovery when they stumbled upon a possible occult altar forgotten for a decade and a half in a small house for sale in a Colorado suburb.
Animal skulls, chains, bones from a goat and possibly other animals, a skull mask with a black hood, candles and a machete were among the items that were found in the home's backyard shed.
Police say that some of the bones, including a partial skull, are suspected of being human and have been sent to an out-of-state lab to determine whether any DNA evidence can be found. Up to 20 bones were found and investigators even brought in search dogs trained to find decomposing bodies.
Neighbor Carlos Fraire said the discovery was very eerie.
According to a report by Westword, neighbors described the woman who lived there as a Christian and the items in the shed are suspected of having belonged to her now-deceased husband, who reportedly left the country in 1998. For the last 15 years, his wife apparently either hadn't known the items were there or left them completely alone because when they were discovered most were covered in thick dust.
The two split up over a decade ago, and the altar wasn't discovered until a realtor commissioned a cleaning crew so the house could be put up for sale.
When the cleaners found the bones and a partial skull in the shed, they called the police.
"It just appears that they were used in some type of 'occult' ceremony," Lakewood Police Department spokesman Steve Davis told 7News. "At this point we have no evidence to suspect that any kind of crime has been committed."
Police say they have talked with at least family member of the man who lived there who indicated he was an occultist.
Investigators aren't currently treating the home as a crime scene, noting that human bones -- oddly enough -- can be purchased online.
Police are asking that anyone with any information about the case please call 303-987-7111.
Support HuffPost
The Stakes Have Never Been Higher
Related
Before You Go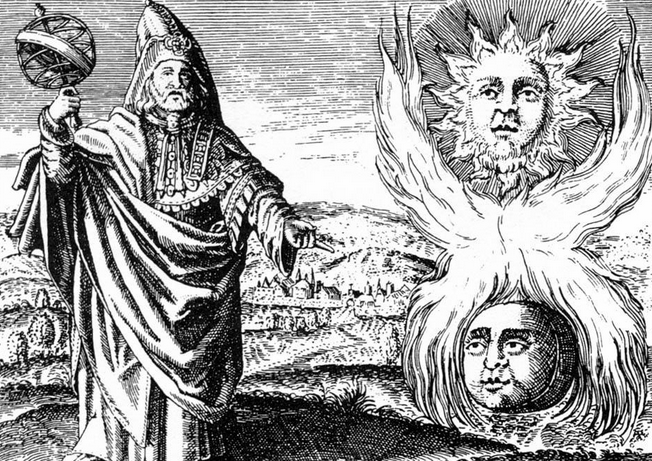 Things You Didn't Know About The Occult
Popular in the Community