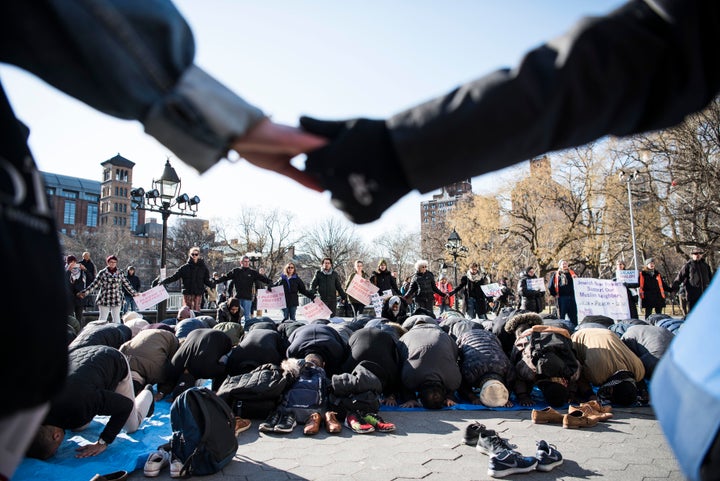 More than 100 interfaith demonstrators gathered in New York City on Friday to mark the one-year anniversary of President Donald Trump's first executive order on immigration, which included a ban on travel for residents from several Muslim-majority countries.
People gathered in the city's Washington Square Park to voice their continued disapproval of the president's order, which sparked nationwide protests, including at New York's airports and public spaces.
After listening to a leader sing out the Islamic call to prayer, interfaith allies linked hands to form a human chain of protection around Muslims as they knelt down in the public space for Friday prayers.
The Rev. Dr. Chloe Breyer, executive director of the Interfaith Center of New York, told HuffPost she hoped the action provided a feeling of safety and security for the worshippers, many of whom were students from nearby New York University.
"It's practically important and symbolically important to stand with people of different faith traditions," Breyer said. "It's what we should do as Americans."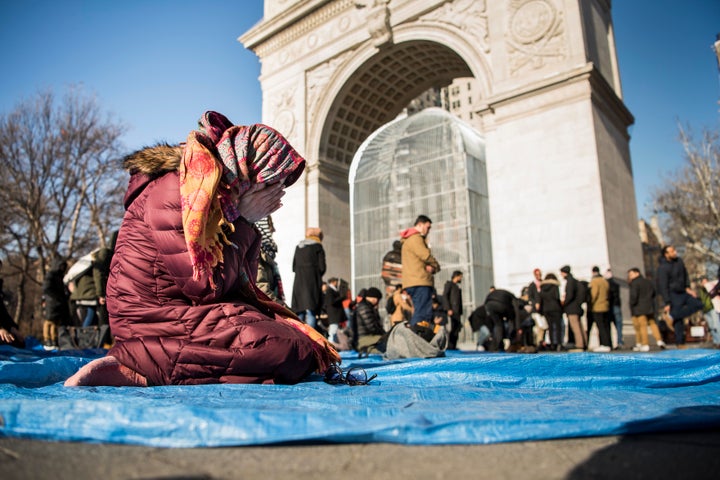 The rally at the square on Friday was an echo of what took place in the same location last January, when up to a thousand protesters gathered the night before the first travel ban was issued to voice frustration with Trump's plans.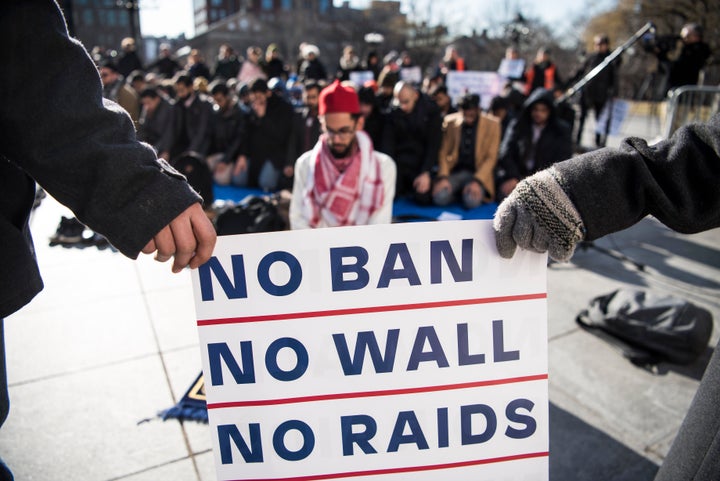 Tamara Ilias, a Syrian refugee who spoke at Friday's rally, told HuffPost she was shocked when she first heard about the travel ban. After fleeing civil war in Syria, she said her family lived in Lebanon for one year, waiting to be reunited with relatives in New York. The Lebanese government places restrictions on Syrian refugees' ability to live and work in the country. She said her four children were unable to attend school, like many other refugee kids in Lebanon.
With the help of Catholic Charities' refugee resettlement program, Ilias and her family were able to resettle in New York last May.
Now, she's speaking up for the many others waiting in limbo in Lebanon.
"There are many people like me," Ilias told HuffPost. "I'm lucky, I'm here. But many people are waiting, many people need help. Many people have families, have kids. It's not easy, it's so hard."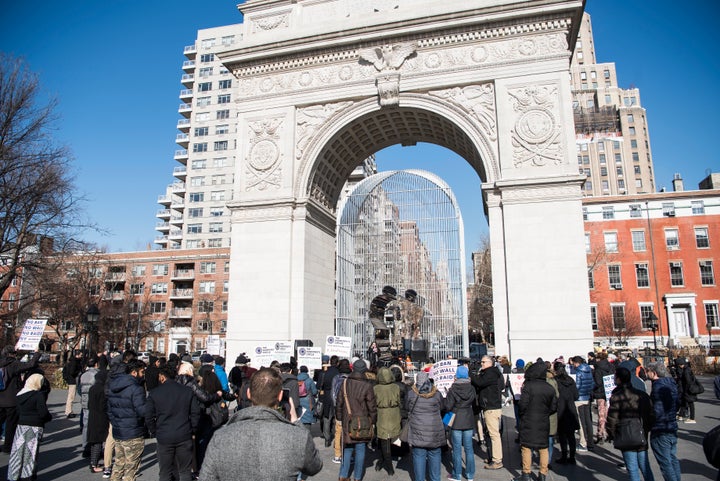 Although he said the initial fervor around protesting the travel ban has died down since last January, Awawdeh hopes Friday's rally shows that there's much work left to do.
"The Trump administration didn't just go after the Muslims. They were the first targets," Awawdeh said. "This is going to continue to be a fight and a struggle."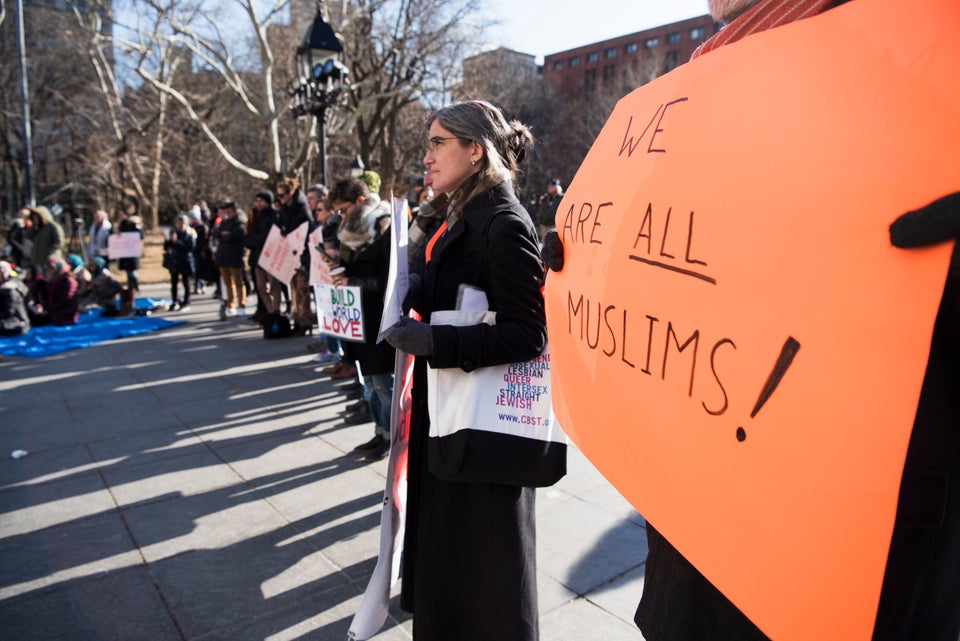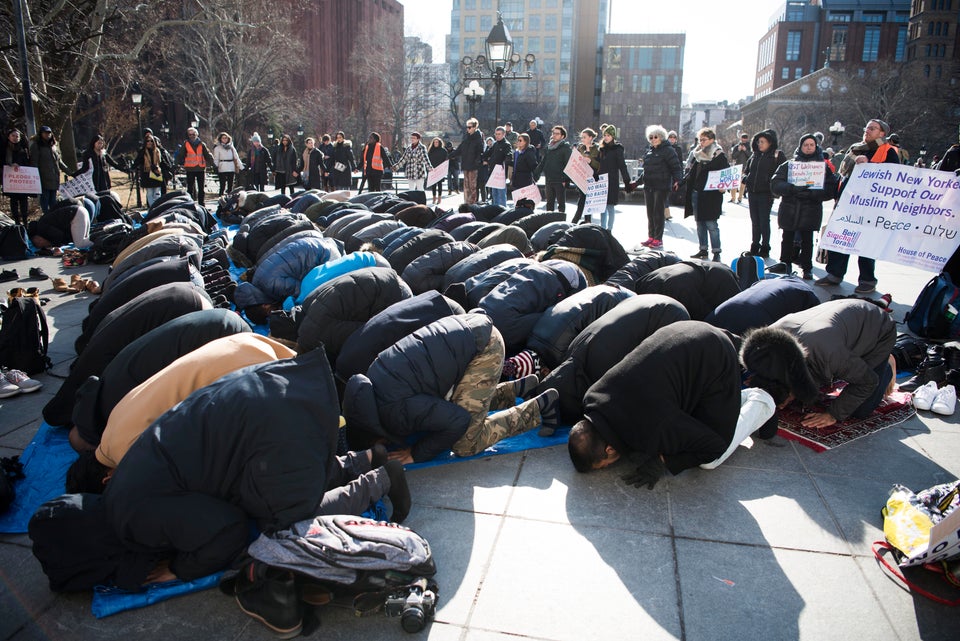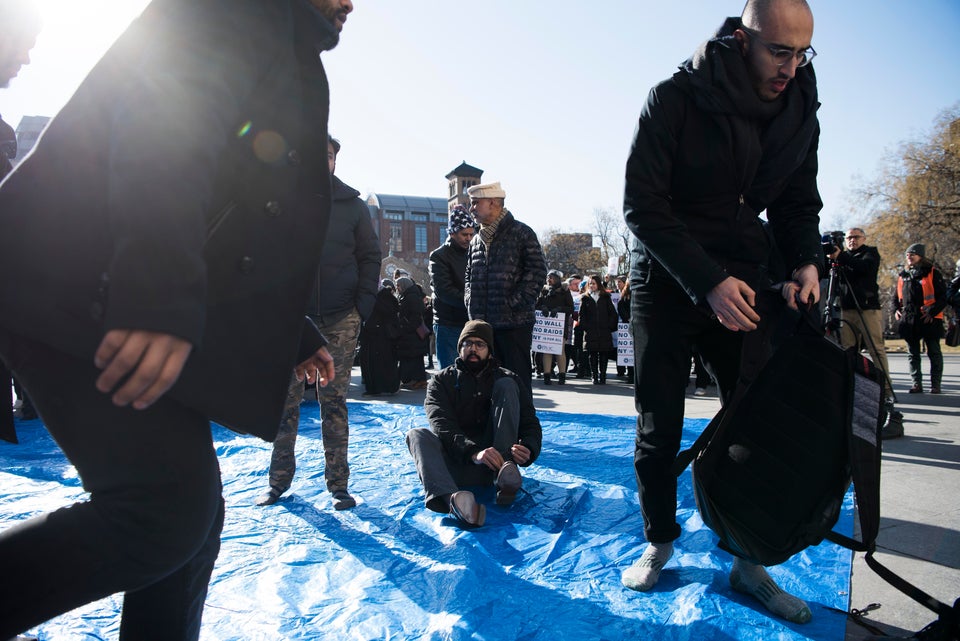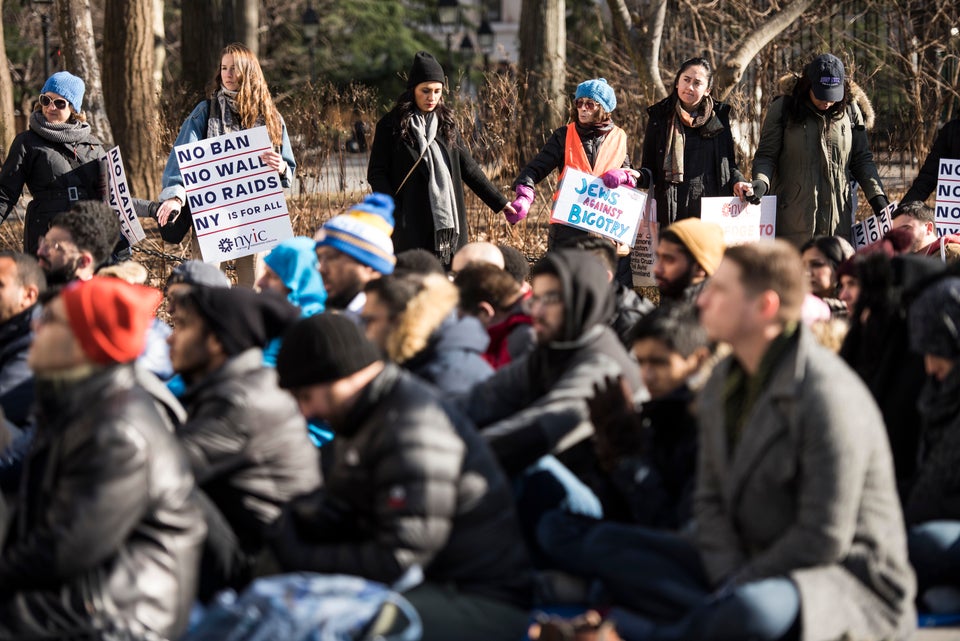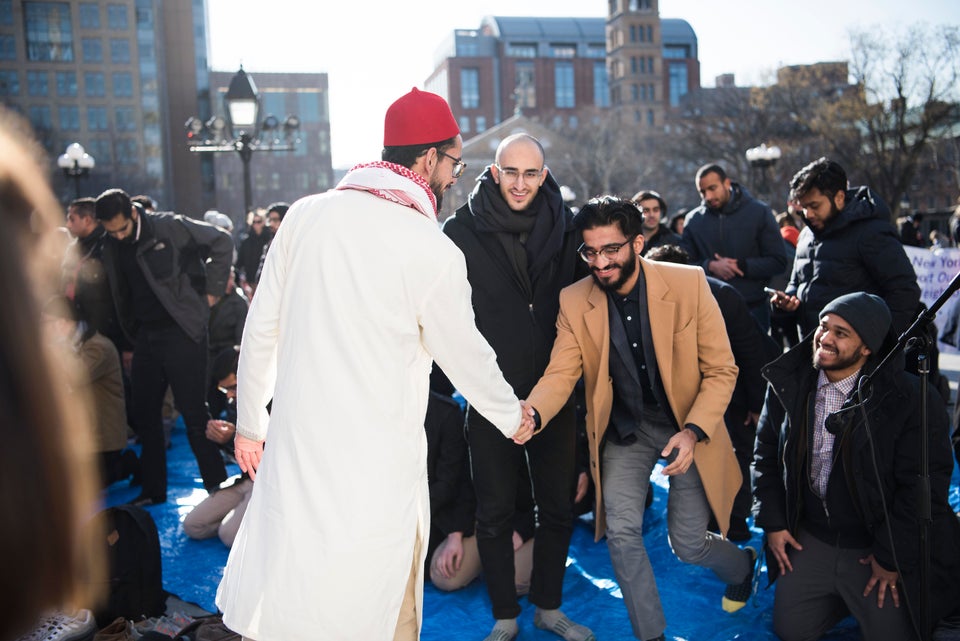 Related
Before You Go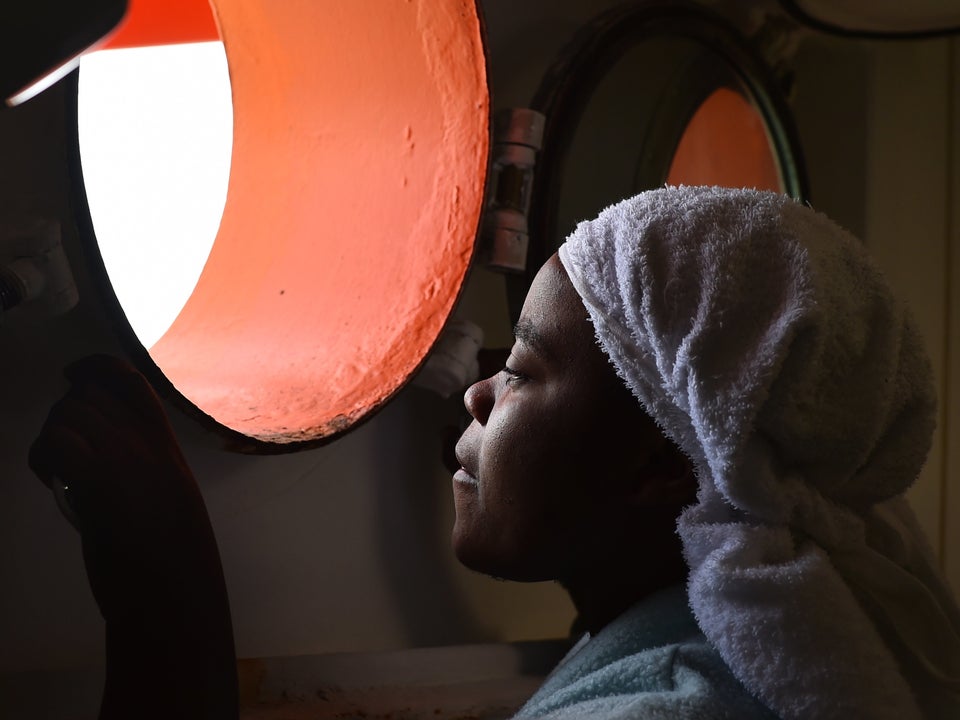 Women Refugees Over The Years
Popular in the Community