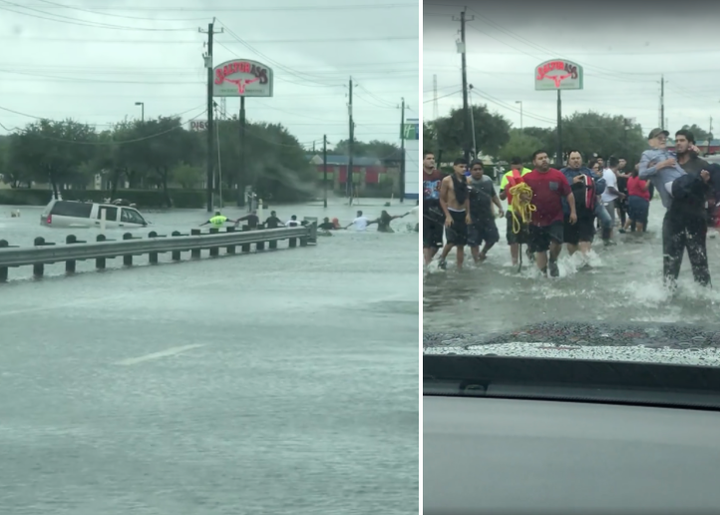 Dozens of good samaritans were filmed braving rising floodwaters in Houston this week to rescue a stranded motorist who was trapped in a sinking car.
"The people had no rope to get him out so they made a chain holding each other," she said. "They pulled the door open and one gentleman got ahold of him as they held on until they got him safe."
Mata said she doesn't know what happened to the recovered driver but that she saw him being checked out near a police officer.
Heartwarming acts, great and small, have continued to outshine the devastation brought by Hurricane Harvey.
Texans have been seen providing their own boats and vehicles ― from monster trucks to jet skis ― to help rescue crews and people.
Popular in the Community