A family has dozens of strangers to thank for their lives after the do-gooders reportedly formed a human chain to save them from the grips of a rip current off Florida's Gulf Coast.
Remarkable photos snapped along the shores of Panama City Beach on Saturday captured the chain stretching into the water, where at least nine people gasped for their lives, the Panama City News Herald reported.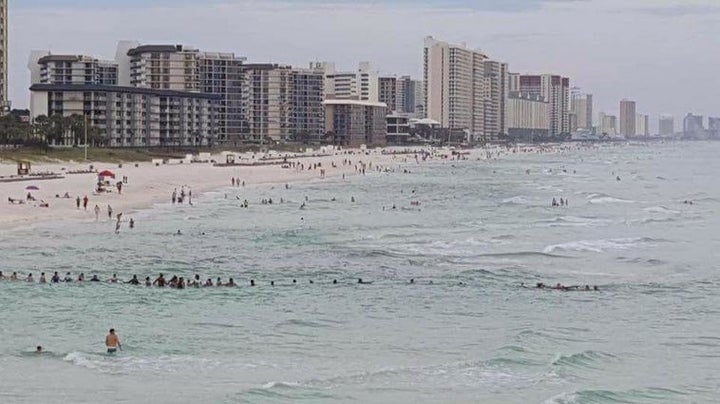 "I honestly thought I was going to lose my family that day," Roberta Ursrey, who ran into the rough water to save her children, told the paper. "It was like, 'Oh God, this is how I'm going.'"
Ursrey, her husband, mother, nephews and children were enjoying the warm water when she said she heard her two sons screaming offshore that they were stuck.
People on the beach around her encouraged her not to go out after them, she said, but she refused to watch her children drown and went out anyway. One by one, her family followed after her and they too were overtaken by the water. In the chaos, her mother suffered a heart attack in the water.
Tabatha Monroe, who heard the boys' cries while with her wife, Brittany, said they too became trapped while trying to help the family. They tried to swim straight and sideways but nothing worked, she told the Washington Post.
"I was exhausted," Monroe told the paper, saying that she was sure she would drown.
Derek Simmons, who recently moved to the area with his wife, Jessica, from Alabama, said they heard the commotion and people pointing at the water. Initially, his wife thought it was a shark.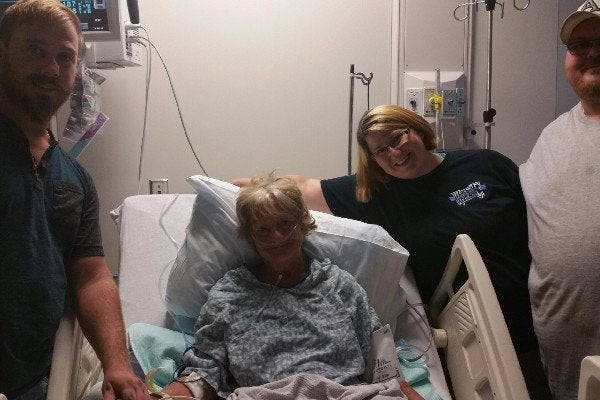 "There was a guy in the water, saying, 'man, they're all stuck out there, the riptide's pulled them out. I tried to go out there; if I go any farther, I'm going to get stuck,'" he recalled to Alabama news station WSFA.
Jessica, who credited herself as a strong swimmer, told the Herald that they went in after the family, while instructing others to connect with them in a chain.
"It was the most remarkable thing to see," Simmons told the Herald. "These people who don't even know each other and they trust each other that much to get them to safety."
As many as 80 people ventured into the water to help pull the swimmers to safety, the local paper reported.
Once safe on shore, Ursrey said her mother was rushed to a hospital's intensive care unit for an aortic aneurysm in her stomach.
"She has some heart and stomach issues along with some pneumonia the doctors are having to deal with," the GoFundMe page states. "So she is stable but she will remain in the hospital for a while they said."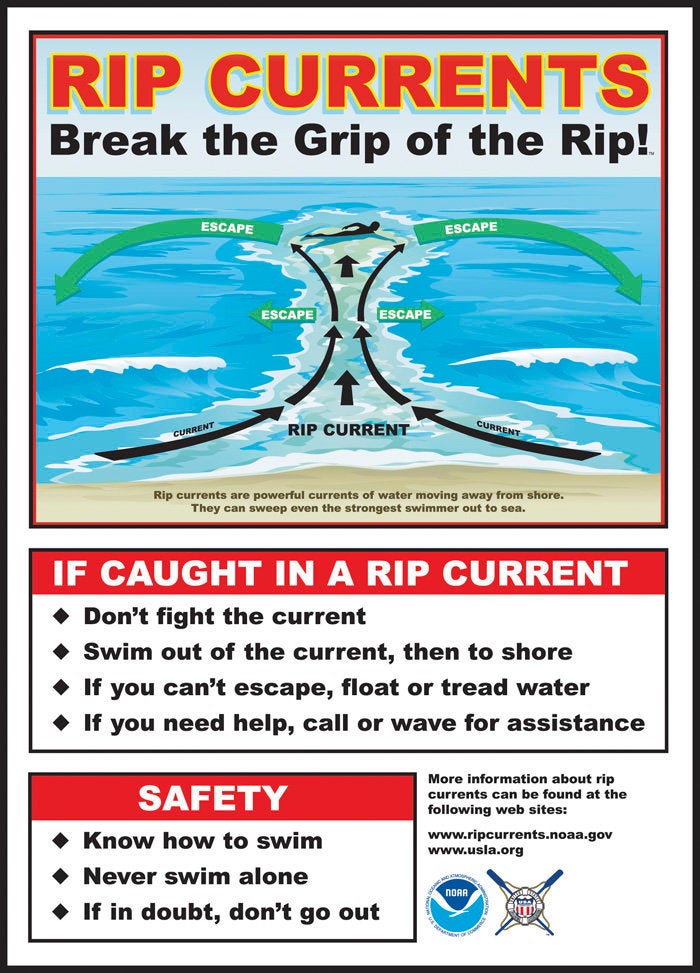 "Moving at speeds of up to eight feet per second, rip currents can move faster than an Olympic swimmer," NOAA's website states.
The government agency advises that if caught in a rip current, swimmers should not fight the current's pull but instead try to swim parallel to the shore and then back to land at an angle.
"Panicked swimmers often try to counter a rip current by swimming straight back to shore—putting themselves at risk of drowning because of fatigue," NOAA's website states.
Popular in the Community