Eat your heart out -- it'll probably taste a lot like this burger.
A British chef is shilling for "The Walking Dead's" fifth season in the UK by giving away his so-called "human flesh burgers," a mix of pork, veal, chicken liver and bone marrow. James Thomlinson of London Mess reportedly used real accounts of cannibalism to come up with the recipe, which notes that "the less seasoning you use the more it tastes like human flesh!"
He reportedly read 1920s journalist William Seabrook's book "Jungle Ways" as part of his research.

Seabrook, who persuaded a medical student to give him a chunk of flesh to devour, wrote: "It was like good, fully developed veal, not young, but not yet beef."

Thomlinson also used an account by Japanese cannibal killer Issei Sagawa, who said the human meat "melted in my mouth like raw tuna at a sushi restaurant."
But how accurate is Thomlinson's gruesome gut-buster?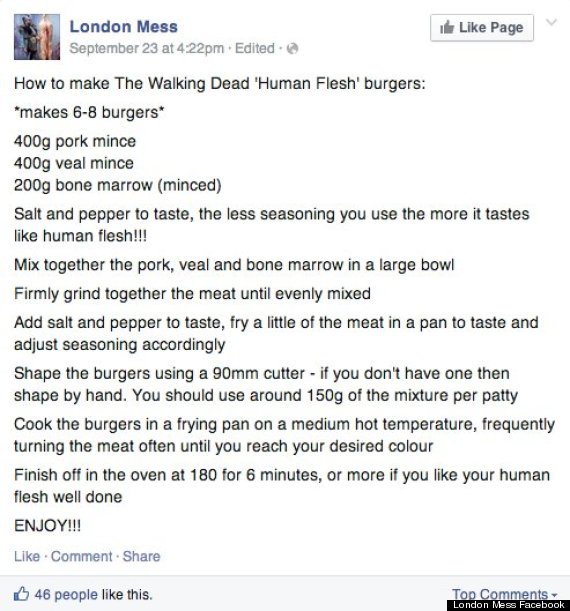 Let us know if you try this burger out, it looks delicious.