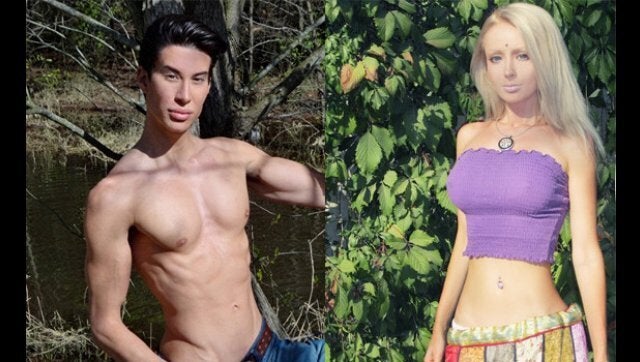 If there's a real-life Barbie doll and a human Ken doll, there can be only one destiny -- sweet, sweet plastic romance.
That's not happening, however, says Justin Jedlica, whose body is pumped with so much silicone that he's being called as plastic as Mattel's No. 1 boy toy Ken.
"I do find her beautiful," he said in an email. "[But] it appears to me that much of her look is added makeup, fake hair and 'slimming' corsets ... Drag queens have put on the same illusions with makeup and costumes for years."
Jedlica, of New York City, is certainly the real deal in terms of body modification. He's had around 90 surgeries to get the "muscular" body and chiseled face he has today. He's been injected with silicone all over his body, has had several nose jobs, and plans to continue his work. So far it has cost him about $100,000.
PHOTO: Justin Jedlica and Valeria Lukyanova (story continues below):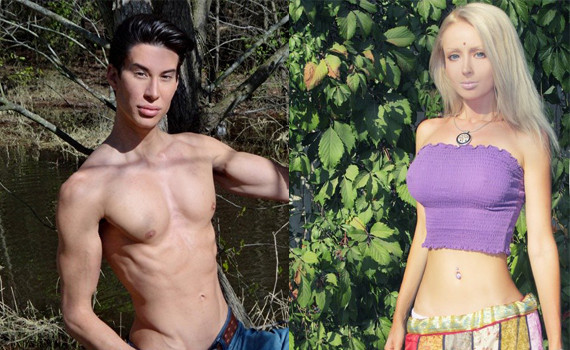 Lukyanova, of Ukraine, has spent $800,000 on her look, though it hasn't yet been confirmed whether she's had plastic surgery.
GALLERY: Valeria Lukyanova (story continues below)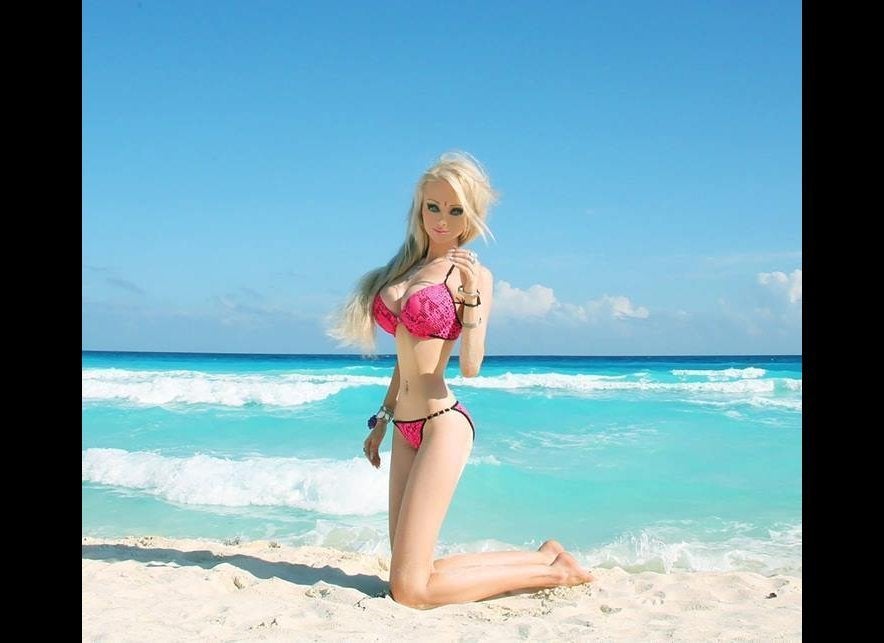 Valeria Lukyanova
In any case, Jedlica doubts that Lukyanova's passion for her look is true.
"A true 'body mod' individual -- such as myself -- LIVES with a conviction to their alternations and doesn't wash them off," Jedlica told HuffPost Weird News.
"I can appreciate that she is a talented artist, but if at the end of the day she is only presenting this 'human Barbie doll' on days the camera is filming ... I'm not sure just how much credibility I would give her in being a REAL human Barbie."
So, plastic love is out of the question for these two. Even in the doll world, happy endings are rare. Mattel announced in 2004 that the couple split after 43 years together.
In fact, the boy toy doesn't really see himself as a human Ken doll at all, except for the plastic part. He revealed that he sees his transformation as more inspired by anime characters.
Lucky for him, there's a real-life anime character too. Anastasiya Shpagina, a 19-year-old Ukrainian woman, has transformed her face -- using makeup -- into a doe-eyed, pale skinned cartoon lookalike.
Related
Before You Go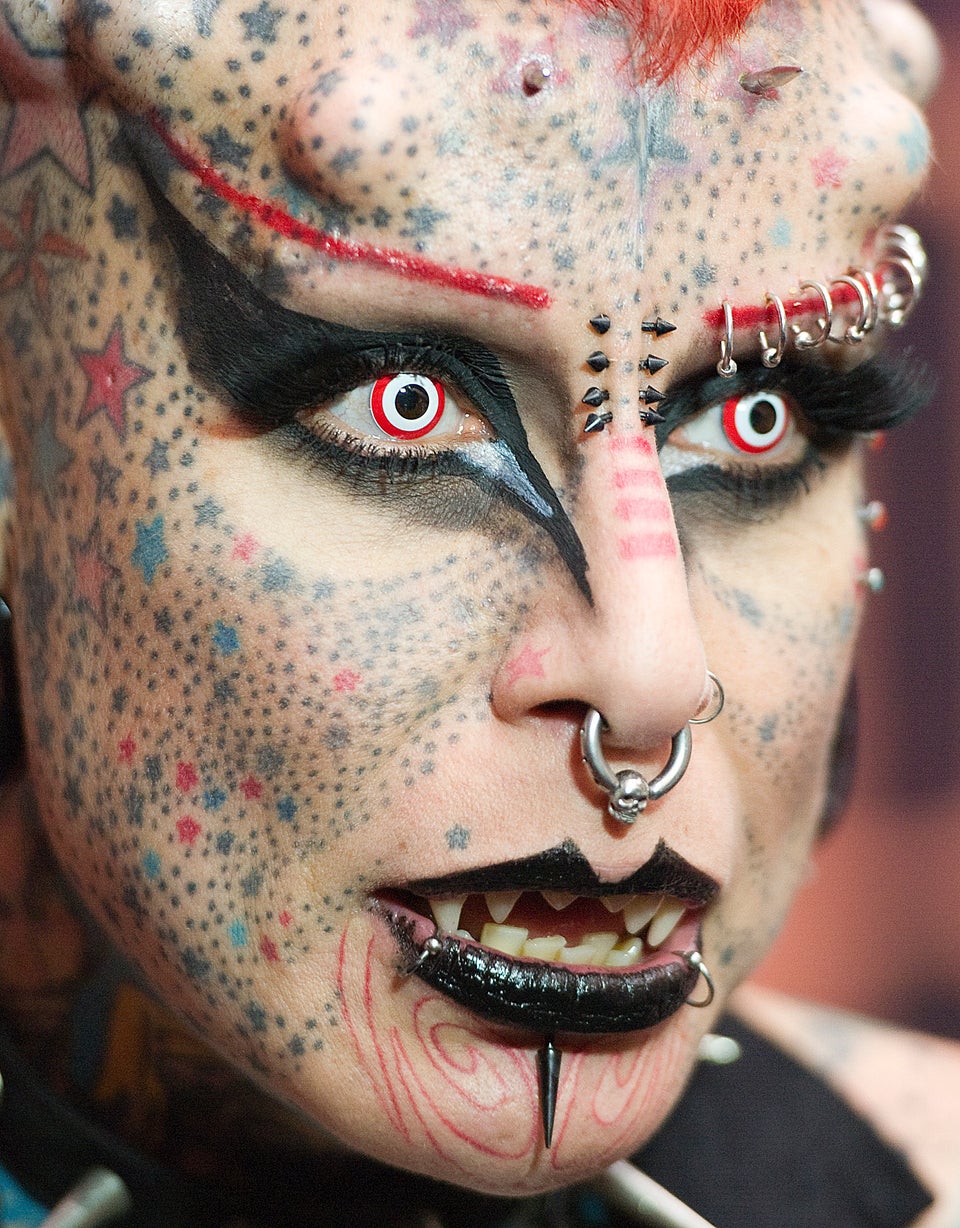 The Craziest Tattoos We've Seen
Popular in the Community