The term "human nest" conjures up some truly interesting images. Pictures of people swaddled in Snuggies come to mind, as do illustrations from Dr. Seuss' seminal children's book, "Are You My Mother?" But, the Treebones Resort on California's central coast has taken the idea of a treehouse to the next level. The hotel offers accomodations in the form of 16 yurts, multiple campsites and one "human nest" perched in a tree.
You may be wondering why one would want to pay money to stay in a treehouse. Firstly, there's the location. Situated on a piece of land sandwiched between Los Padres National Forest and the Pacific Ocean, the resort offers stunning views. Then, there's the ecological advantages: Each structure is made of recycled wood and the website explains that "the extremely hot heat exhaust created from our clean burning, energy-producing turbines is used to heat the pool, hot tub and radiant flooring in the lodge, restrooms and shower area." Of course, there's the "wow" factor to consider -- not everyone can say they've spent the night in a tree.

The nest is located on one of the campsites, so the guests bring their own equipment and supplies, which they haul up into the tree (added bonus: exercise!). Of course, if nestling up in a bunch of branches isn't your idea of a good time, you could try one of the yurts, which all boast queen-sized beds and running water. There's a cost for that luxury though; the rate is up to $289 a night.
This takes the term "nesting" to a whole new level. But we think one Reddit commenter says it best: "This is where the wild things are."

This is far from the strangest dwelling we've seen: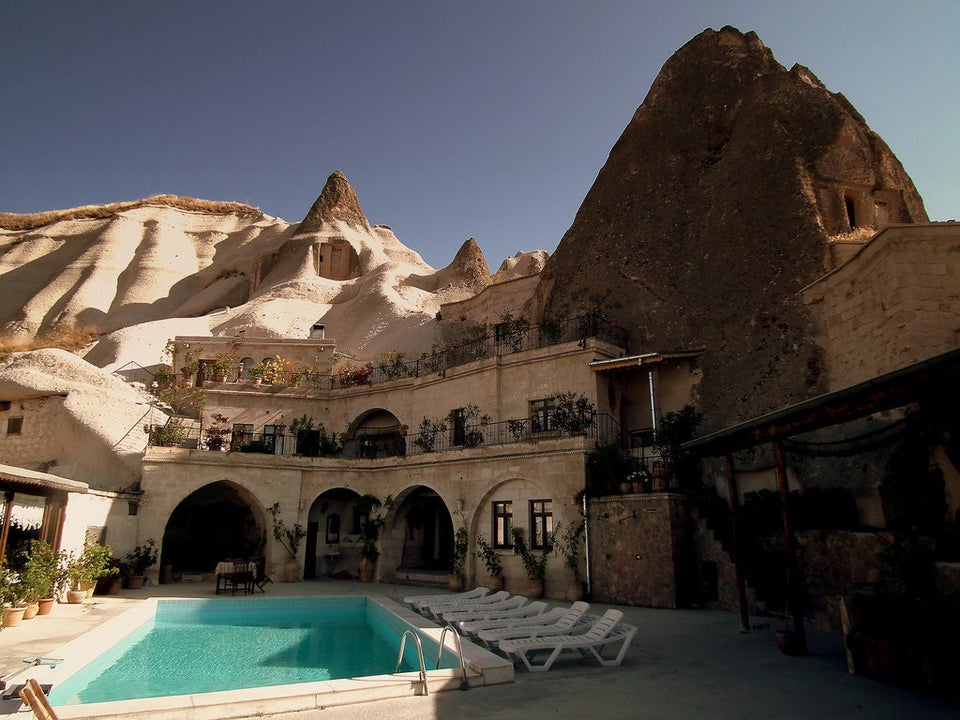 7 Cave Dwellings
Do you have a home story idea or tip? Email us at homesubmissions@huffingtonpost.com. (PR pitches sent to this address will be ignored.)