The country's largest LGBTQ+ rights advocacy group is urging Anheuser-Busch to "stand in solidarity" with the transgender community amid backlash over its Bud Light partnership with TikToker Dylan Mulvaney.
"When faced with anti-LGBTQ+ and transphobic criticism, Anheuser-Busch's actions demonstrate a profound lack of fortitude in upholding its values of diversity, equity, and inclusion," wrote HRC Senior Vice President Jay Brown.
"This not only lends credence to hate-filled rhetoric, it exposes Anheuser-Busch to long-term business impacts with employees and customers increasingly looking for steadfast commitment to LGBTQ+ corporate citizenships."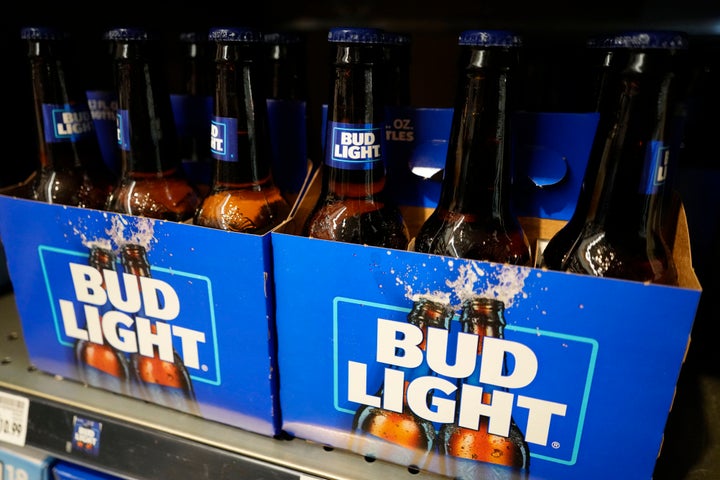 The letter added that HRC looks to drop Anheuser-Busch's 100% score on the Corporate Equality Index, which rates companies on criteria such as "Supporting an Inclusive Culture & Corporate Social Responsibility."
The message comes as sales — and pours — of Bud Light beer have reportedly dipped amid this month's controversy.
In a TikTok video posted this week, Mulvaney broke her silence on the right-wing firestorm, which has included musician Kid Rock shooting Bud Light cans in a viral video and Rep. Marjorie Taylor Greene (R-Ga.) boycotting the beer in favor of Coors Light (despite the latter brand also professing support for the LGBTQ+ community).
"What I'm struggling to understand is the need to dehumanize and to be cruel," Mulvaney said. "Dehumanization has never fixed anything in history."
Anheuser-Busch did not immediately respond to HuffPost's request for comment on HRC's letter.
Popular in the Community