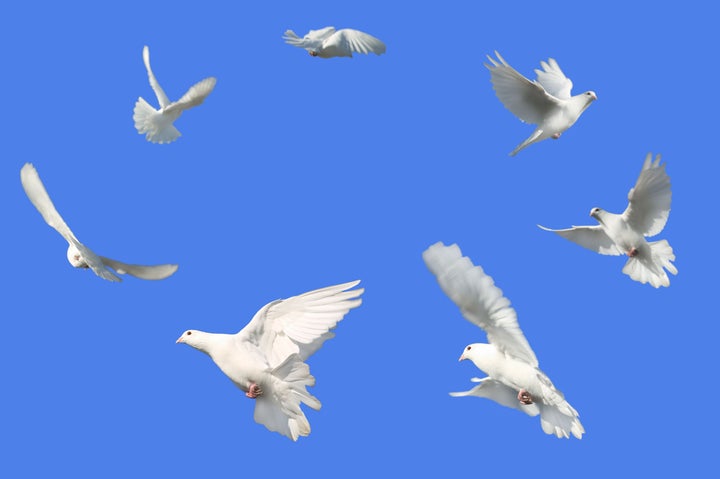 If I were to ask you to make a list of words to describe what you understand about human rights, I am going to guess that a majority of you would not have the word "tangible" on the descriptive list. Actually, neither would I, not until a few years ago.
"Human rights" seemed like an abstract concept to me. I knew that there was a document made by the United Nations (U.N.). I knew that human rights covered broad ideals of equality and fairness. Somehow, I did not connect what I was doing as a social justice activist to the world of human rights.
Clearly, social justice cannot be separated from human rights work, right? To have any kind of social rights, you have to have rights that apply to all humans. So why was it so hard for me to mentally bridge the gap from calling myself a social justice activist to a human rights activist? These were the kinds of questions I pondered when I went to my first global forum through the UNESCO Chair & Institute of Comparative Human Rights in the summer of 2009.
The UNESCO forum gave me an opportunity to learn, debate and contribute to an action plan for post forum activities. Post-forum, it occurred to me that the reason why I did not label myself as a human rights activist was because the practice of it often seem heavy with elitist concepts of "rights" for "all" whose power dynamics agree with dominance instead of balance.
My life journey that led to the UNESCO forum of 2009 and later to another UNESCO Rwanda, set the stage for the realization of a dream. I wanted a world that practiced a more well-rounded approach to human rights work. I felt compelled, captured by the idea that there should be a mechanism to support people globally on a continuous basis that was a free, safe space, made convenient for people online and off.
The result of my musings led me on a whirlwind path of a one-woman initiative to work through an interdisciplinary way to bridge work on poverty and peace. Very quickly, I realized that the work I wanted to do around the world required a deeper structure, so I set out to create a volunteer-run organization called EOTO World, with the help of Creative Visions Foundation. We are a small start-up touching lives around the world as we build the groundswell to engage activists in ways that provide safe resource exchange, capacity building, and tangible ways to affect human rights principles as additional services for anyone interested in expanding their development and maybe even become an activist.
My story may seem extraordinary, and certainly the work that I am blessed to accomplish with my colleagues is hard work with many challenges. Our all-volunteer team dedicates time out of our busy lives because we believe in what we are doing. We dream that one day, the world will be full of peace and poverty will be a thing of the past. We dream that a decade from now, when asked to form a descriptive list of what happens when they think of "human rights," that they will also think it is tangible to achieve.
To make poverty and peace tangible issues to affect is complex and requires taking multiple steps in ways that are conscious to the spirit of humanity. The good news is that like anything else, you start by putting one foot in front of the other. Do what they can, where you are, for as long as you can.
I continue to realize my dream. I not only get to meet people from around the world through my organization's programs, but I sometimes become involved in external projects that incorporate principles that EOTO World shares. My latest project is to co-coordinate North American youth involvement for the Conference on Sustainable Development known as Rio through volunteer efforts with the Major Group for Children and Youth.
As a part of our mission, EOTO World promotes a culture of peace. A culture of peace involves a multi-layered approach to achieving not only peace but can also address aspects of poverty. A tenant of the culture of peace calls for the promotion and practice of sustainable development. The MGCY is one of the working groups establishing momentum and input into the Rio+20 process, which culminates in June in Rio de Janero, Brazil.
The network of MGCY is made of international young people and organizations bringing about change in the world. Members of MGCY care about the future, the sustainability of our planet and represent the voices of children and youth globally in the processes of sustainable development to the U.N. In preparation for Rio+20, the MGCY is working to educate young people globally on the importance of the Conference, and to increase their participation at local and international levels. The MGCY has made substantial contributions to policy as well as having a focus on youth activism for sustainable living, taking place at a local level.
The MGCY goals are ambitious, to reach 1 billion youth, including 5 million without Internet access. Many of us around the world have been working to develop a sustainable development toolkit. This tool kit will be disseminated to youth through assistance from country coordinators to help people realize a dream of life-style changes to impact sustainable development. After all, sustainable development affects all of us and involves taking care of our planet without compromising our future!
Realize the dream! If you live in the region of North America and have access to or are in the age range of youth under 30 years old, you can feel free to contact both myself and Rachel Holmes at northamerica4rio@gmail.com. Bit by bit, we can all make this world move in solidarity through tangible actions that affect all of our human right to life.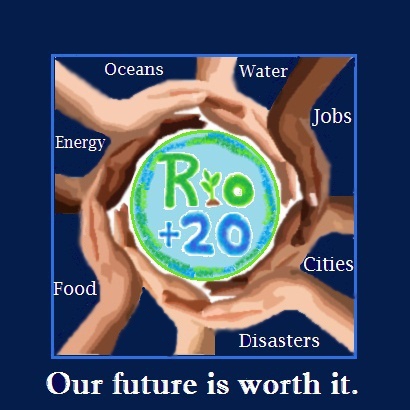 Elischia Fludd is the founder and executive director of EOTO World, an all-volunteer run international Human Rights organization dedicated to creating a world free of poverty and full of peace.
EOTO World is sponsored by Creative Visions Foundation, a publicly supported 501 (c)(3), which supports Creative activists who use the power of media and the arts to affect positive change in the world. All donations are tax deductible.
REAL LIFE. REAL NEWS. REAL VOICES.
Help us tell more of the stories that matter from voices that too often remain unheard.