Jennifer Lopez is under fire from the Human Rights Foundation. The 43-year-old singer made waves last month when news broke that she sang "Happy Birthday" to Gurbanguly Berdimuhamedow, the controversial leader of Turkmenistan. Lopez's camp explained in a statement that the singer did not know about the country's oppressive rulings, saying, "Had there been knowledge of human rights issues any kind, Jennifer would not have attended."
After the performance was made public, the HRF looked into Lopez's history of performing for leaders with similarly polarizing views. In a statement on its website, the organization claims Lopez has earned "in excess of $10 million for serenading crooks and dictators from Eastern Europe and Russia."
HRF President Thor Halvorssen dismisses Lopez's explanation of lack of knowledge on Turkmenistan's politics, saying, "What those covering this story have missed is that J.Lo and her management have misled her fans and the public," adding, "J.Lo has repeatedly mingled with and entertained some of the world's worst thugs and their cronies. The 'Jenny-from-the-block-who-doesn't-Google' clarification may be credible in one instance, but it beggars belief in light of a pattern of repeated behavior. This is not about ignorance, it's about greed."
The human rights organization has outlined five performances that Lopez agreed to that the HRF takes issue with, including the show in Turkmenistan, a reported 2012 gig to sing for a Russian bureaucrat named Alexander Yolkin who has been accused of corruption, and a 2011 performance at a wedding which was attended by controversial Chechnyan leader Ramzan Kadyrov.
"The collective outrage that now follows Lopez's behavior is a categorical signal that it is not right to enjoy a free society, and then seek to profit from those who have acquired their riches from cronyism and the wholesale negation of human rights," Halvorssen added. "Performers are frequently blinded by greed and they willfully sidestep reality and become part of the public relations machinery of the world's worst people. They should be disqualified from having any moral standing to opine about matters involving human rights or business ethics."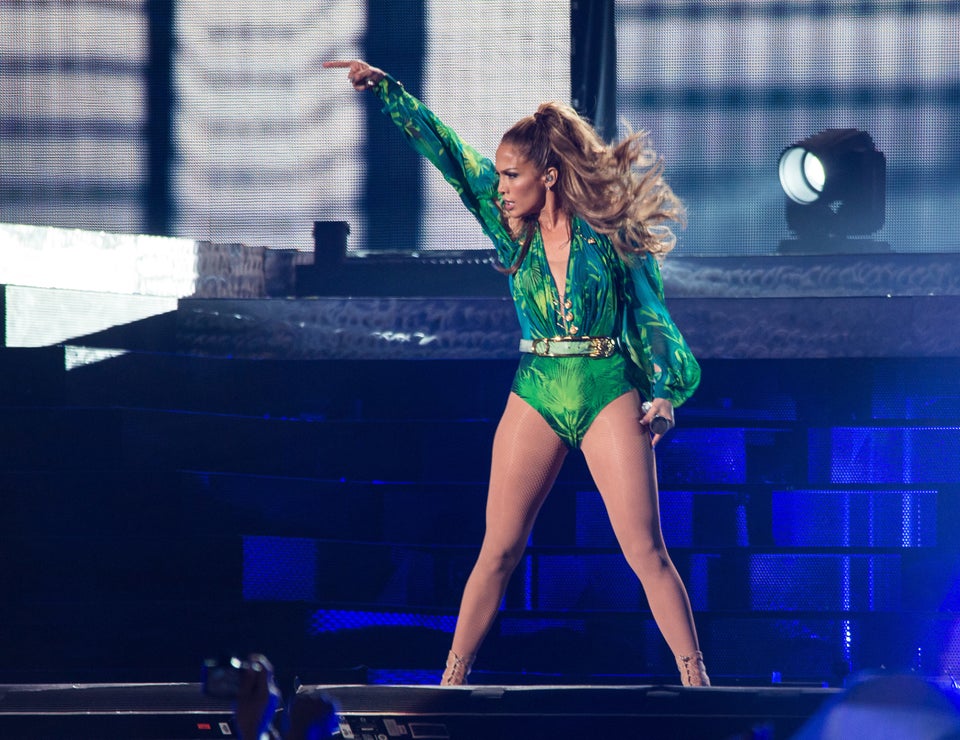 Jennifer Lopez
Popular in the Community