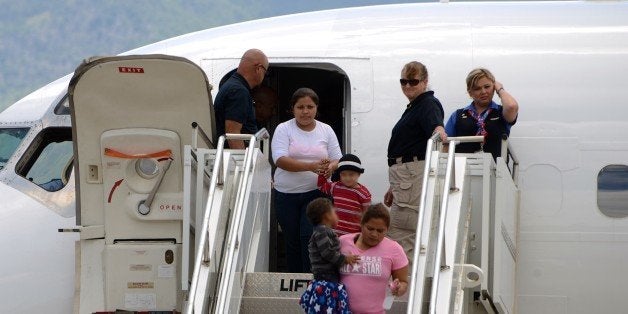 WASHINGTON -- Border agents are failing to identify people who could have credible claims to asylum, allowing them to be deported to face possibly dangerous conditions in their native countries without a more substantial screening, according to a report released Thursday by Human Rights Watch.
The report details the harrowing stories of men and women who said they fled violence at home to come to the United States. It's based on interviews with 35 people from Central America who had been recently apprehended crossing the U.S.-Mexico border illegally. Most had been deported to Honduras.
Some said that in their native countries, gang members demanded an impuesto de guerra, or war tax, and threatened to kill them or kidnap their children if they didn't pay up. Others said they were hiding from gang members after witnessing shootings or being shot themselves. One woman said she was abused by her husband and raped by his cousin, who threatened to kill her if she told anyone.
Most of them said they came to the U.S. fleeing for their lives. While that doesn't necessarily mean they should be granted asylum, Human Rights Watch argued that the U.S. has failed in its duty under international law to give their cases sufficient scrutiny to be sure they weren't being deported despite valid humanitarian claims.
"U.S. practices are in grave risk of returning people to harm and potentially death," said Clara Long, who authored the Human Rights Watch report and traveled to Honduras herself to conduct research.
The proportion of undocumented immigrants being apprehended in the U.S. who came from El Salvador, Honduras or Guatemala has risen in recent years. Last year, the U.S. faced a marked increase in the number of unaccompanied minors and families from those three countries crossing the border illegally. Now, the government must determine what to do with these people. The Human Rights Watch report calls the U.S. response so far inadequate.
After apprehending someone, border agents are supposed to determine whether the undocumented immigrant is fearful of returning to his or her native country. Whether that fear is valid is determined later by an asylum officer or an immigration judge, but the first step lies with the Border Patrol.
In some instances, according to Human Rights Watch, immigrants said they were never asked about their fears or their concerns were dismissed.
"The officers don't pay attention to you. If you say you are afraid, they say they 'can't do anything,'" a Honduran man, referred to by the pseudonym Marlon J., says in the report. Marlon J. told Human Rights Watch that he was shot seven times in the back by a gang member while he was working as a door-to-door salesman and that he feared for his life if the gang member found out he had survived. He came to the U.S. illegally and was deported in August.
Human Rights Watch noted that it was unable to corroborate the immigrants' stories, but said in its report that such claims should have prompted further screening by immigration agents.
The human rights group obtained data for the 2011 and 2012 fiscal years from Customs and Border Protection showing that Border Patrol agents were flagging very few Central Americans as possible asylum seekers. Of all Hondurans in fast-track removal proceedings or reinstatement of removal proceedings during that period, only 1.9 percent were identified as potentially seeking asylum. For Guatemalans, the rate was 0.8 percent. For Salvadorans, it was 5.5 percent. For Mexicans, it was 0.1 percent. Those numbers were comparatively tiny. According to Human Rights Watch, 21 percent of migrants from other countries were flagged by the Border Patrol for additional screening.
If border agents don't flag their concerns, undocumented immigrants can still raise their fears later, after they have already been transferred to detention by Immigration and Customs Enforcement. But ICE agents do not have the same obligation as border agents to ask immigrants about the risks of returning to their native countries, according to the report.
Even if they do receive what is called a "credible fear" interview, a smaller proportion of immigrants are being found eligible for asylum since the government tightened its criteria and made it harder for immigrants to get a hearing before an immigration judge, as reported by The Wall Street Journal.
The Department of Homeland Security did not respond to a request for comment Wednesday about the Human Rights Watch allegations. (The full report had not yet been released.)
The report recommends that the government stop fast-track removals of Central American immigrants to ensure that those who have valid claims for asylum aren't deported. It calls for an end to the expansion of family detention, which is being used more often for women with children in situations where they previously might have been released on bond or given ankle bracelets. The report also urges the government to increase access to legal counsel, since some migrants with valid claims for asylum are unable to argue their cases without help.
"Whatever policies the Obama administration seeks to put in place to deter unauthorized migration, it needs to preserve the right to seek asylum from persecution," the report says. "The U.S. government should ensure that it does not deport people crossing the US-Mexico border without proper consideration of their need for international protection."
Before You Go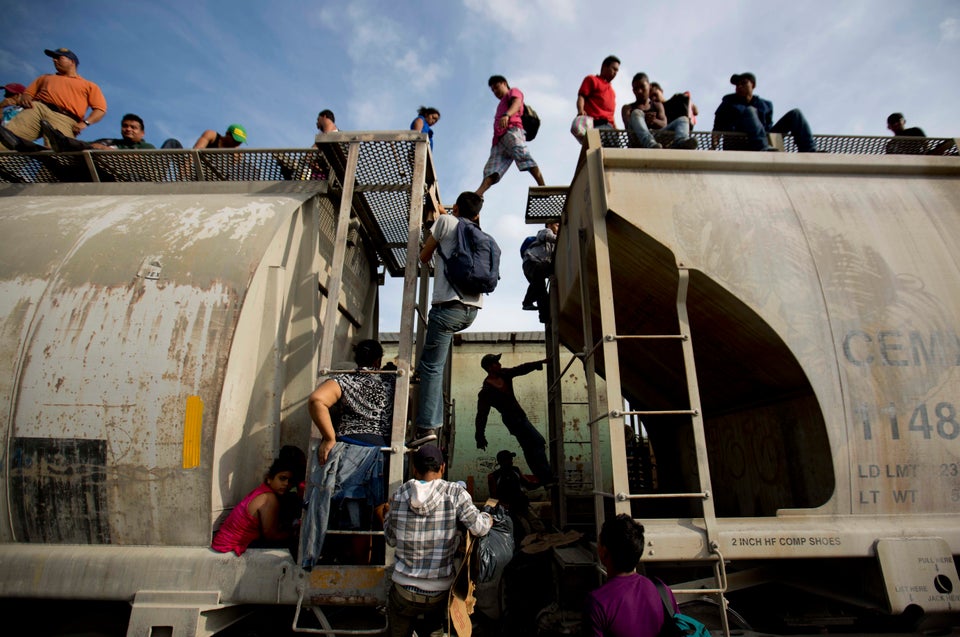 Why Latin Americans Really Come To The U.S.
Popular in the Community