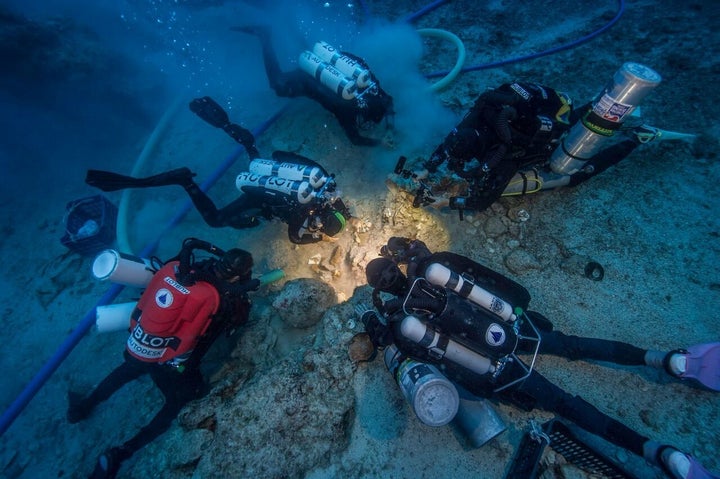 Researchers found the skeleton last August during their ongoing excavation of the wreck, which lies on the ocean floor off the Greek island of Antikythera in the Aegean Sea.
"Against all odds, the bones survived over 2,000 years at the bottom of the sea, and they appear to be in fairly good condition," Dr. Hannes Schroeder of the Natural History Museum in Copenhagen, Denmark, and an expert on DNA, said in a news release.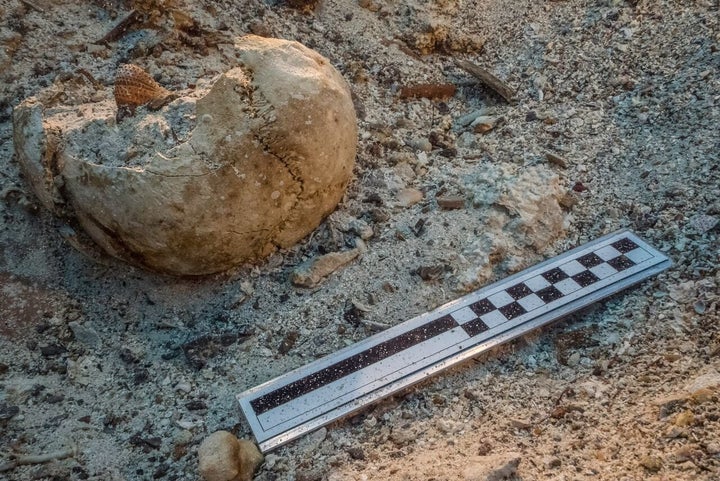 Schroeder called the discovery "incredible," and Dr. Brendan Foley of the Woods Hole Oceanographic Institution and a member of the research team, seems to share that assessment.
"This is the most exciting scientific discovery we've made here," Foley told the Guardian, adding that he believed the passenger or crew member "was trapped in the ship when it went down and he must have been buried very rapidly or the bones would have gone by now."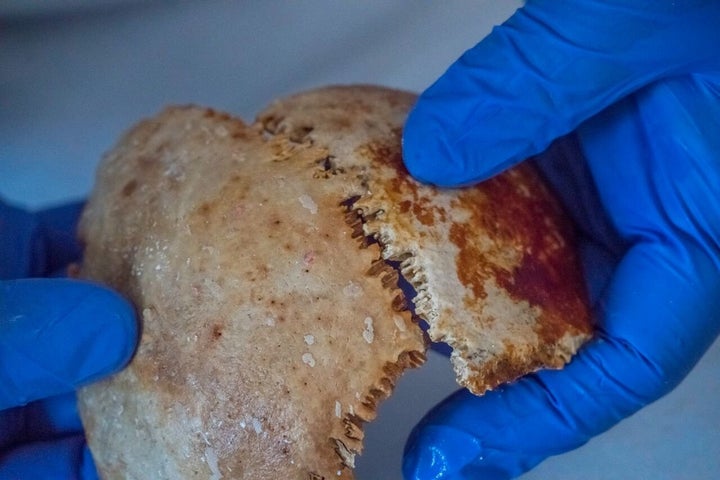 Some of the bones remain on the seafloor, but others have been brought to the surface for analysis.
If the research team, which is led by experts from Woods Hole and the Hellenic Ministry of Culture and Sports, can recover DNA from the skeleton, they may be able to confirm the individual's gender and hair and eye color, as well as his or her ethnicity and geographic origin, according to Nature.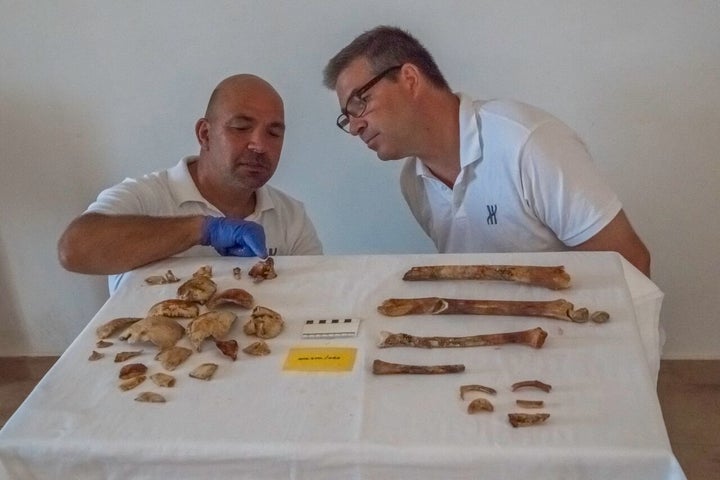 The wreck, which is believed to be of a Greek trading or cargo ship, is the largest ancient shipwreck ever discovered. Since its discovery by sponge divers in 1900, divers have recovered a wealth of extraordinary artifacts, including glassware, gold jewelry, marble statues, an ancient weapon known as a "dolphin" and the so-called Antikythera Mechanism (see below).
The clocklike device, now held at the National Archaeological Museum in Athens, is believed to have been used to predict celestial events and is considered the world's first computer.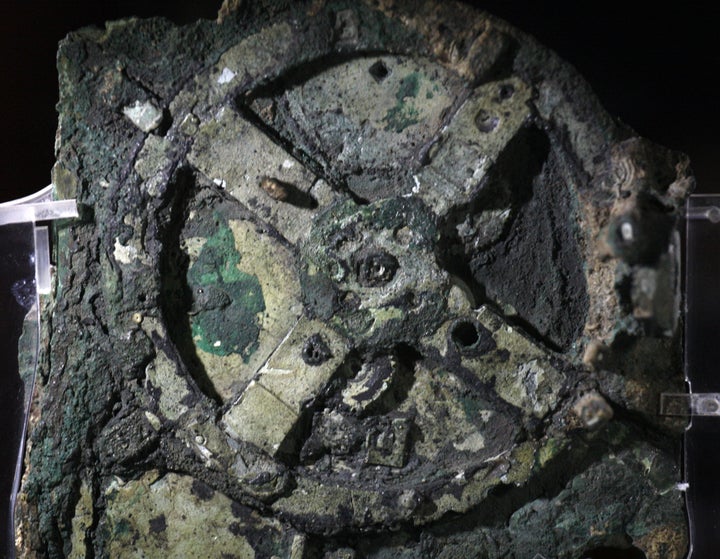 Related
Before You Go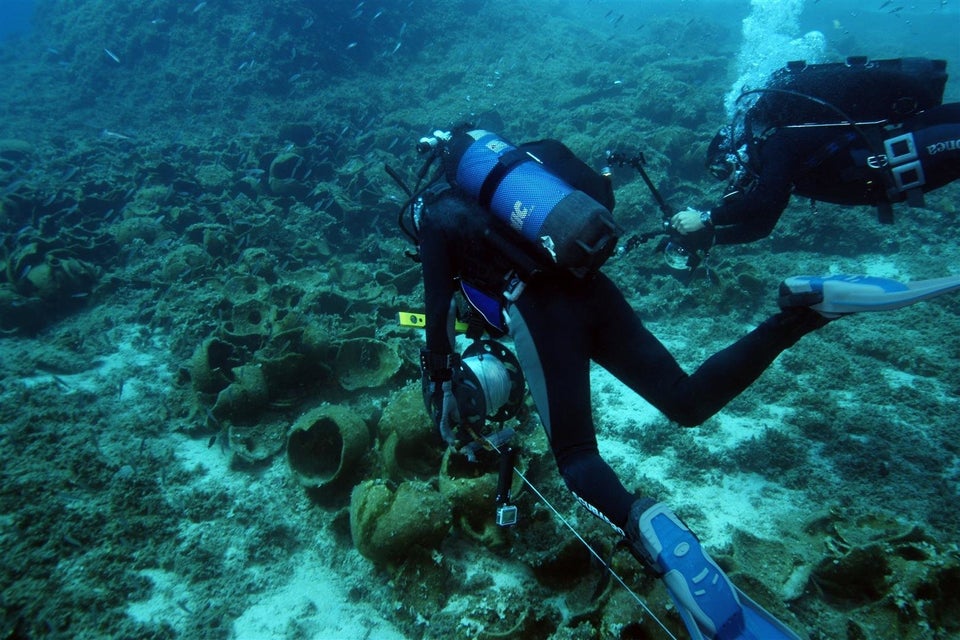 22 Ancient Shipwrecks Discovered In The Fourni Archipelago
Popular in the Community