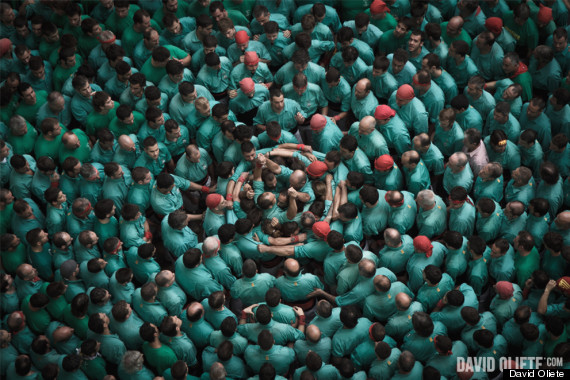 The Concurs de Castells, or the human tower competition in Catalonia, Spain, is a spectacle to behold. Hundreds of men, women and children -- officially titled "castellers" -- pulse together in a massive horde to build their best human sculptures, climbing up to 10 levels high until gravity-defying forms appear in the air.
For those of us unable to make our way to the biennial festival in Tarragona, we have the watchful lens of Spanish photographer David Oliete to thank for the images below. Shooting the festival from a breathtaking aerial position last year, he snapped pictures of the towers as the 2012 competitors piled on top of each other in chaotic yet impressively organized ways.
Scroll through the images below for a look at Oliete's breathtaking photographs. Are you inspired to partake in the next Concurs de Castells in 2014?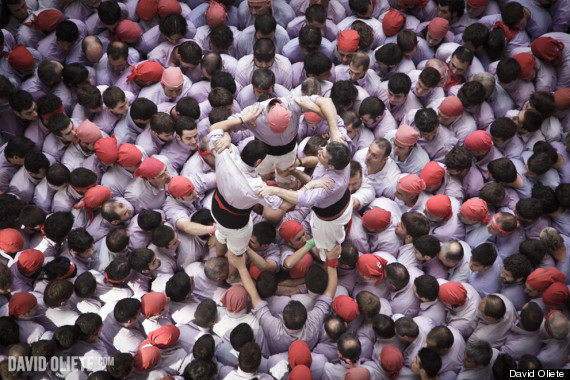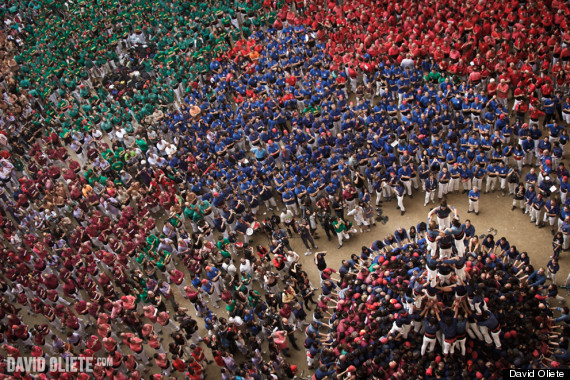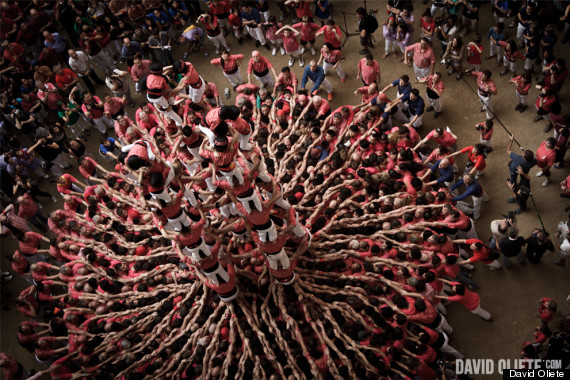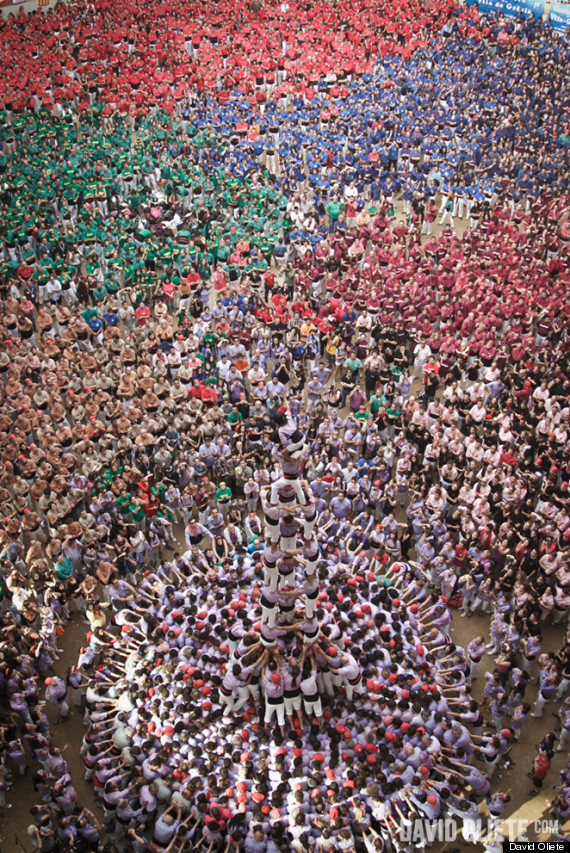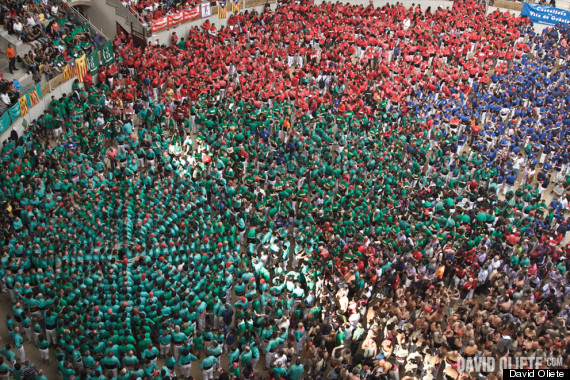 Photographer David Oliete documents the Concurs de Castells or Human Tower competition in Tarragona, Spain. See more on David Oliete's website.
Related
Popular in the Community