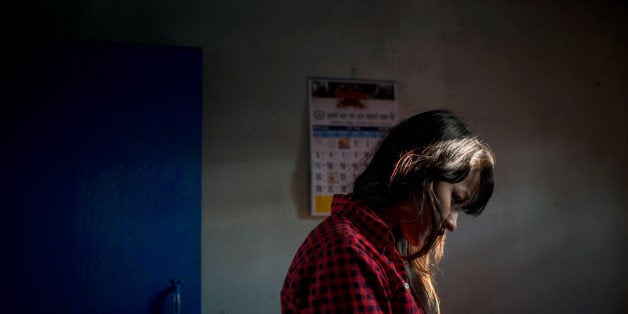 LONDON, May 21 (Thomson Reuters Foundation) - It was while traveling in Thailand after graduating from college that Duane Dunston became aware of modern-day slavery, through local press reports of families selling their children and women forced into sex work.
"The issue of human trafficking really stuck with me when I got back to the United States," said Dunston, who embarked on a career in computing after a degree in sociology.
Later, as a cyber security professor, he decided to use his expertise to help law enforcement agencies communicate with victims of slavery - by creating an app.
The app "You Have a Voice" is designed to enable victims to describe the nature of their enslavement or exploitation in their native language by answering a series of questions.
Answering sensitive questions by using the app rather than speaking directly to officers could reduce the shame and fear that often stops victims from speaking out, and help police to arrest traffickers and save other victims, said Dunston, who became a professor at Champlain College in Vermont, USA.
"Cops I've spoken with keep talking about the language barrier, whether it's because the victims don't speak English or don't want to speak to police due to a lack of trust," he told the Thomson Reuters Foundation by phone.
There are no official estimates of the number of people trapped in slavery in the United States - whether sold for sex, forced to work in factories and fields, or born into servitude.
Yet the National Center for Missing and Exploited Children estimates that some 100,000 American children are forced into sex work each year, and experts say the total number of victims of modern slavery is likely to be far higher.

From facial recognition software to extracting data from phones, U.S. police officers and prosecutors are increasingly turning to technology to outwit traffickers, experts say.
Three in four trafficking victims in the United States are sold into sex work or slave labor via websites and social media, according to the U.S.-based International Association of Human Trafficking Investigators (IAHTI).
"In today's technology filled world... we need to maintain the technological edge to stay one step ahead of criminal organizations," said Jeremy Lewis, executive director of IAHTI, which provides training for anti-trafficking officers worldwide.
Dunston has attended several human trafficking conferences to get feedback on his app from law enforcement agencies and experts in the field, and will present his work to the annual IAHTI conference in Florida at the end of May.
While apps like his have been used by police before, he said the fact his app, which is still in development, would be available across all platforms and operating systems and free of charge will set it apart.
The college professor, who has also written two novels about human trafficking, is working with his students to translate the app into the 10 most common languages spoken by trafficking victims, including Arabic, French, Mandarin and Spanish.
If adopted and widely used by law enforcement agencies around the world, Dunston said the project could lead to the creation of similar apps to help the victims of other crimes including domestic abuse.
"The whole idea behind this technology is to communicate with victims in their native language as a gesture of compassion, safety and hope," Dunston said. (Reporting By Kieran Guilbert; Editing by Tim Pearce)

Before You Go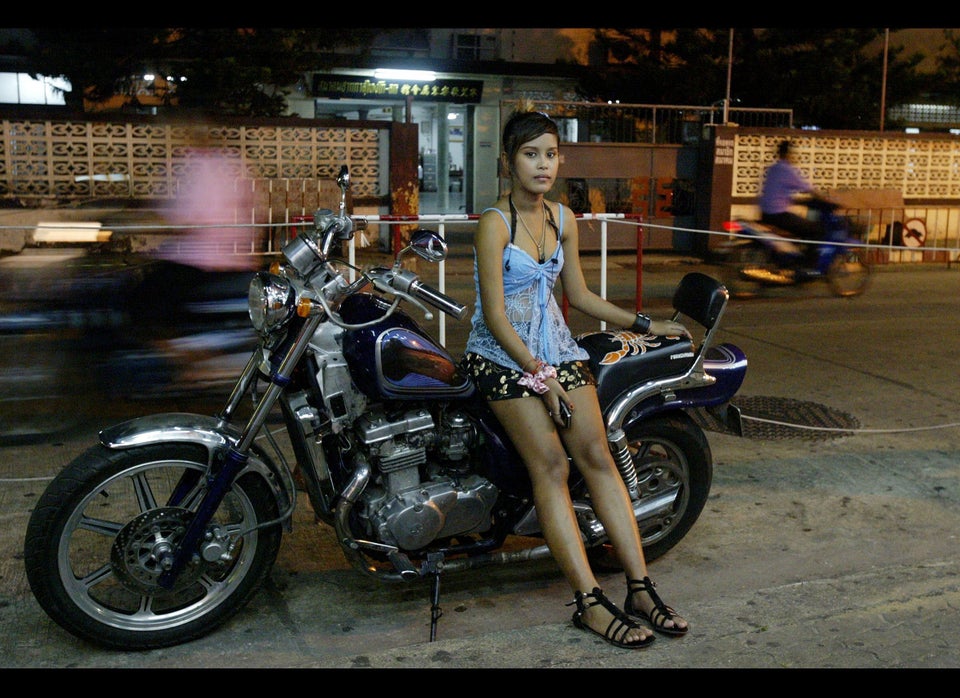 The Faces Of Sex Trafficking