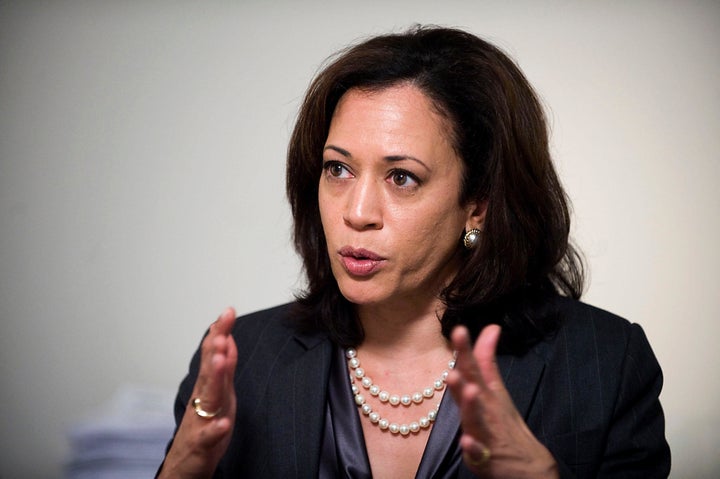 California Attorney General Kamala Harris and other law enforcement officials vowed Friday to crack down on human trafficking -- both sex trafficking and forced labor -- that they said has become the world's fastest growing criminal enterprise.
During a news conference at the University of Southern California, Harris warned that with organized criminal networks and street gangs expanding their operations to sell not only guns and drugs but also people, it is imperative that law enforcement "counter the ruthlessness of human traffickers with our resolve, innovation and collaboration."
She said human traffickers have been able to snare more victims than ever before by using the Internet and social media to recruit and advertise. She said they lure vulnerable boys, girls, men and women from their homes with promises of a better life, only to exploit them and turn them into modern-day slaves.
According to a report released Friday, "The State of Human Trafficking in California 2012," California is one of the nation's top four destination states for human trafficking, believed to be a $32 billion a year global industry.
From mid-2010 to mid-2012, California's human trafficking task forces identified 1,277 victims. However, that number is believed to be only a fraction of the actual total.
Sheriff Lee Baca vowed to "pursue the highest penalties possible" against human traffickers.
"We believe federal prosecutions are the ultimate way of sending a strong message that if you're convicted of any kind of human trafficking, you're going to be spending an awfully long time of your life in prison," he said.
Voters last week passed Proposition 35, which increases penalties for people convicted of human trafficking.
According to the report, the number of victims identified by the state's task forces has tripled over the last two years, from 100 in late 2010 to 304 in early 2012.
Of those, 72 percent were born in the U.S.
The report called for raising public awareness of human trafficking and enabling people to identify and help victims in their midst.
Many victims are too scared to come forward, but there are red flags that can help identify them. Usually, they act fearful, tense, depressed, submissive, or paranoid, and defer to another person to speak for them. They also tend to show signs or physical and/or sexual abuse, confinement or torture, and work excessively long and unusual hours.
Sex trafficking victims are typically forced to work as prostitutes on the streets, in residential brothels, massage parlors, strip clubs and online escort services.
Labor trafficking occurs in sweatshops, as well as in legitimate businesses such as hotels, factories, restaurants, construction sites, farming, landscaping and nail salons.
Another form of human trafficking is domestic servitude, which is what Ima Matul endured.
She was lured away from her native Indonesia by the promise of a $150-a-week job as a nanny in an affluent household in Los Angeles. There, she was forced to work without pay 18 hours a day, sometimes more, and was subjected to physical and verbal abuse.
She escaped and, with the Coalition to Abolish Slavery and Trafficking, is now an ardent advocate for other victims.
"My message for the victim out there is don't be afraid to come out," she said. "There's still hope."
christina.villacorte@dailynews.com
twitter.com/LADNvillacorte ___
(c)2012 the Daily News (Los Angeles)
Distributed by MCT Information Services
Support HuffPost
The Stakes Have Never Been Higher
Related
Before You Go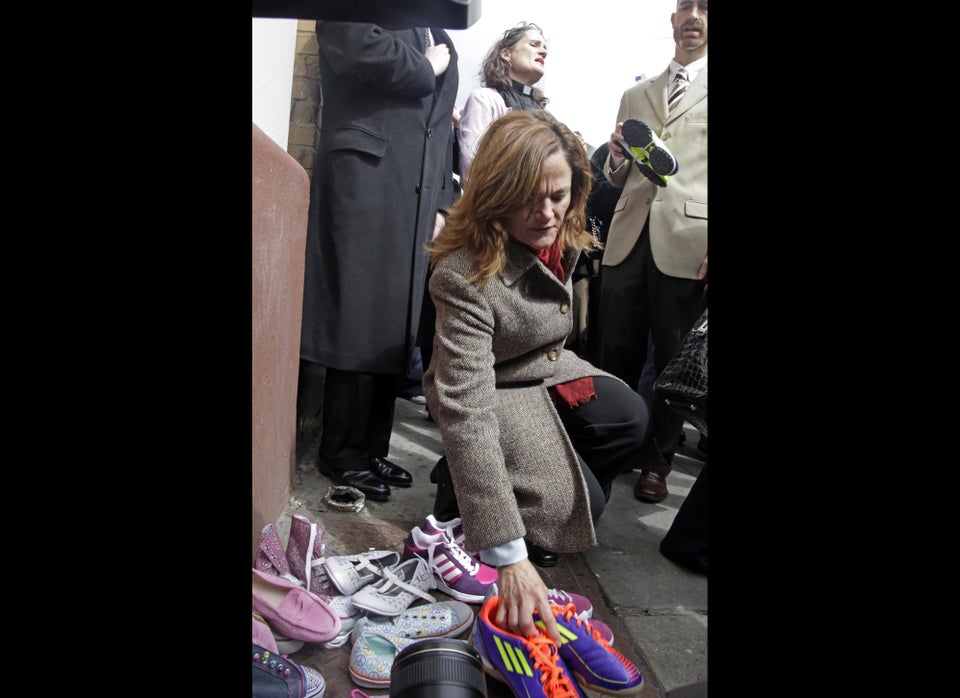 The Faces Of Sex Trafficking
Popular in the Community