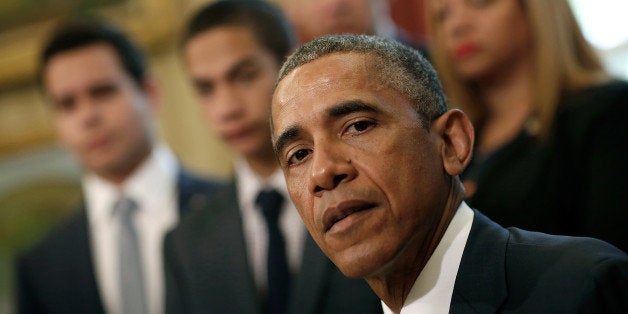 WASHINGTON -- Sen. Robert Menendez (D-N.J.) on Tuesday threatened to do "everything possible to have a floor fight" if President Barack Obama undercuts pending trade legislation to combat human trafficking.
"Human trafficking -- modern-day slavery -- is one of the great moral challenges of our time," Menendez said during a conference call with reporters. He touted an amendment he authored that would deny trade perks to governments that tolerate egregious human trafficking offenses.
The Menendez language has become a significant battleground in Obama's quest to secure congressional approval for the Trans-Pacific Partnership, a major trade pact the administration is negotiating with 11 other nations. Although Obama has insisted that TPP will be "the most progressive trade deal in history" with robust labor protections, he has opposed Menendez's efforts on human trafficking.
Malaysia, one of the nations included in the talks, is officially considered one of the worst offenders on human trafficking, according to the U.S. State Department. Each year the State Department issues a report detailing human trafficking abuses around the world, and cites government efforts to combat or tolerate it. Malaysia is considered a "Tier 3" country, meaning it is home to some of the worst abuses, and its government has no formal plans to improve its behavior. Other Tier 3 countries include Iran, North Korea and Syria.
The Menendez language, which passed the Senate Finance Committee on a bipartisan 16-to-10 vote, would bar trade pacts with countries on the Tier 3 list from receiving fast-track status. Fast-track authority bars Congress from amending trade deals negotiated by the executive branch, subjecting them to a straightforward up-or-down vote.
Obama and Republican leaders are engaged in negotiations aimed at watering down or eliminated the Menendez language, which is included in the fast-track bill the Senate is currently considering. The administration contends it will not be able to improve labor conditions in Malaysia if the country is blocked from participating in TPP.
But a host of human rights advocates have pushed back against the administration's position, saying it needlessly rewards human trafficking violators.
"We believe that upholding human rights and enforceable standards to eradicate human slavery should be at the center of any multilateral trade negotiation, in accordance with each of our religious and moral teachings," more than a dozen religious organizations wrote last week in a letter to Obama and senators. "We worry that the TPP does not uphold these values."
"It's simply incomprehensible to us at Human Rights Watch why anyone could be against this amendment," said John Sifton, Asia advocacy director at the global nonprofit group. "These are countries whose governments are often complicit in human trafficking."
The State Department's human trafficking analysis of Malaysia describes the country as "a destination and, to a lesser extent, a source and transit country for men, women, and children subjected to forced labor and women and children subjected to sex trafficking."
"A significant number of young foreign women are recruited ostensibly for legal work in Malaysian restaurants, hotels, and beauty salons, but are subsequently coerced into the commercial sex trade," according to the State Department. "Some Vietnamese women and girls enter into brokered marriages in Malaysia and are subsequently forced into prostitution. [Nongovernmental organizations] report Ugandan, Somali, and Ethiopian women are fraudulently recruited to Malaysia for ostensibly legitimate work, but subsequently forced into prostitution."
Other nonprofit groups have noted trafficking and forced labor prevalent in the Malaysian electronics industry.
The State Department has a host of formal recommendations for Malaysia to improve its human trafficking record, including a proposal to "increase efforts to investigate -- and prosecute and punish, as appropriate -- public officials who may profit from trafficking or who exploit victims."
Menendez said on the call that he is open to any compromise language that would bar worst-offending governments on human trafficking from receiving fast-track trade benefits. He said he would fight any other substitute language.
Human trafficking is one of the few issues that receives significant bipartisan support. Both Republicans and Democrats in Congress view cracking down on such activity to be a key element of U.S. foreign policy. In April, a human trafficking bill authored by Sen. John Cornyn (R-Texas) cleared the Senate by a vote of 99 to 0.
Support HuffPost
The Stakes Have Never Been Higher
Before You Go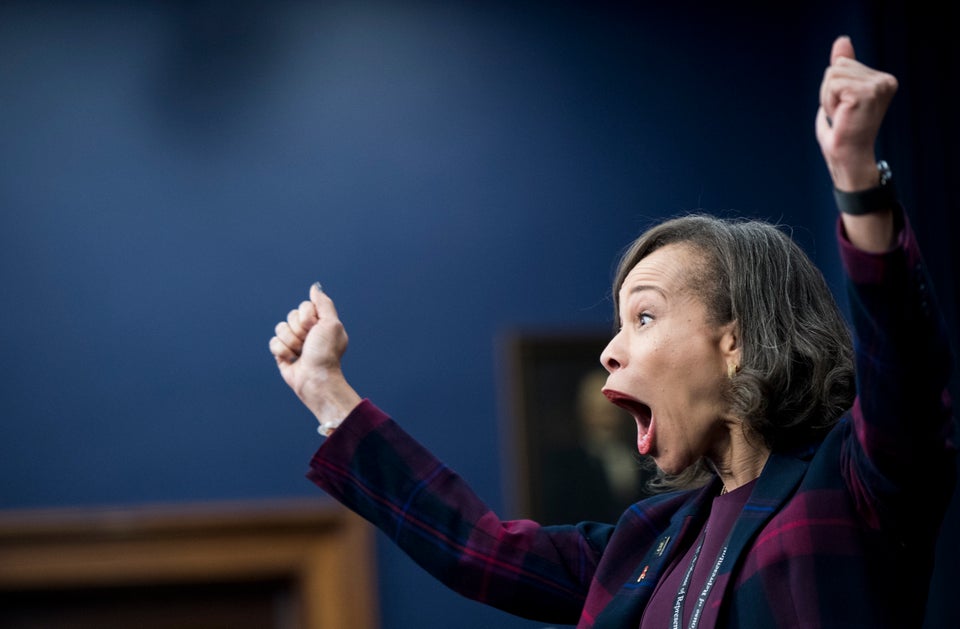 Scenes From 114th Congress And Capitol Hill
Popular in the Community