The Department of Homeland Security plans to announce Tuesday that, for the first time, it is launching a large-scale effort with a major industry in tribal communities to fight human trafficking, which disproportionately affects Native women.
The department's Blue Campaign, its public awareness effort on trafficking, is unveiling a new toolkit specifically tailored to educating frontline tribal gaming and hospitality employees on how to detect and report trafficking in casinos and bingo halls. It is partnering with the National Indian Gaming Commission, which helped create the toolkit, to train employees nationwide, including security and transportation staff, casino gaming attendants, food and beverage staff, housekeeping and maintenance staff, and front-of-house staff.
"Successfully combating human trafficking is a multi-disciplinary, 'whole-of-society' effort," DHS Secretary Alejandro Mayorkas said in a statement. "The Human Trafficking Response Guide for the Tribal Gaming and Hospitality Industry, the first of its kind, will assist an industry that is vulnerable to traffickers and will help protect potential victims."
DHS created the toolkit at the request of tribal leaders and gaming employees, and worked with the Bureau of Indian Affairs and the Treasury Department to pull it together. It offers culturally appropriate and survivor-informed tips on what to look for, such as a victim with language barriers or a fear and distrust of authority. It also provides gaming operators with printable posters featuring indicators of the crime and appropriate reporting information. The posters are intended for display in public areas and staff common areas like break rooms, employee dining rooms, laundry and maintenance rooms.
Indigenous women are often prime targets for trafficking, which involves the use of force, fraud or coercion to obtain someone's labor or commercial sex. Millions of men, women and children are trafficked worldwide every year, including in the U.S. Victims are typically lured into trafficking situations through violence, manipulation, false promises of well-paying jobs or romantic relationships.
One of the "brutal realities" is that Native women command more money from sex traffickers, Sen. Lisa Murkowski (R-Alaska), who has been a leader in combating violence against Indigenous women, previously told HuffPost.
"Native women, because of their looks, can be viewed as more exotic, more Asian, and apparently there is a higher market for women that are of Asian descent," Murkowski said. "When I heard that, it just ... It just sickens me."
The National Congress of American Indians found in a 2015 survey that an average of 40% of women involved in sex trafficking in the U.S. and Canada identified as Indigenous. In 2017, the federal Government Accountability Office issued a report that found that 27 of 132 tribal law enforcement agencies reported initiating trafficking investigations from 2014 to 2016. Six of 61 major city law enforcement agencies also reported initiating trafficking investigations that involved at least one Native victim during the same time period.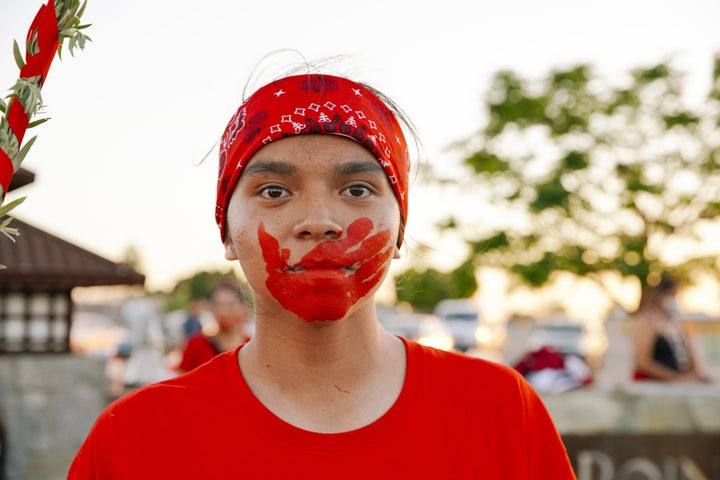 The disproportionate rates of Native women being trafficked are directly connected to the country's crisis of missing and murdered Indigenous women. At least 506 indigenous women and girls have gone missing or been murdered in 71 U.S. cities, including more than 330 since 2010, according to a November 2018 report by Urban Indian Health Institute. And that's likely a gross undercount, given the limited or complete lack of data typically collected by law enforcement agencies. Interior Secretary Deb Haaland has targeted this problem as a major priority.
Tuesday's action is not the first time DHS has engaged with tribes to fight human trafficking. In 2020, the department created a training video for how to identify trafficking in tribal communities. But Tuesday's news is a huge leap forward in terms of scale: There are 510 Indian casinos, bingo halls and other gambling operations owned by 243 federally recognized tribes and spread across 29 states. Employees at all of these sites will now be trained on how to detect and report trafficking.
"Human trafficking is one of the worst forms of violence," said Jeannie Hovland, vice chair of the National Indian Gaming Commission and director of its Office of Self-Regulation. "As a partner in this process to develop training and outreach materials specific to human trafficking indicators in the tribal gaming industry, the Agency is grateful to share our expertise and the input we received from tribes and tribal gaming operations."

Popular in the Community