Obama administration regulators have proposed allowing meat and chicken products to be marketed as "humanely raised" even if the animals in question were subjected to procedures that cause substantial suffering ― including unanesthetized castration, debeaking, dehorning and prolonged extreme confinement.
The proposed guidelines were recently posted by the Food Safety and Inspection Service, the federal agency that regulates how meat and poultry products must be labeled.
The new rules would permit meat producers to use terms like "Raised With Care" or "Humanely Raised on Sustainable Family Farms" simply by making up their own definitions for the terms. Each company's definition of "humanely raised" would be entirely arbitrary, and regulators would perform no inspections to verify any of their animal-welfare claims.
Consumer advocates and animal protection groups said the proposed rules would amount to a federal seal of approval on a deeply flawed labeling system that misleads consumers and undermines farms that actually do provide better care to animals.
"This is the status quo wrapped into a nice pretty package," said Michelle Pawliger of the Animal Welfare Institute, a Washington D.C.-based policy group.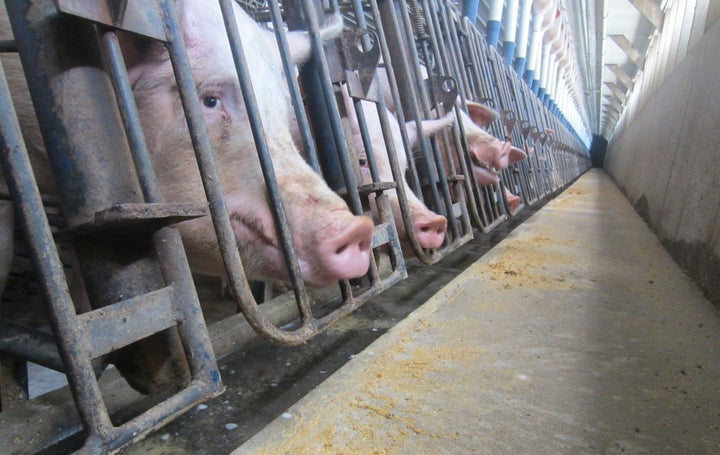 The FSIS, part of the U.S. Department of Agriculture, says its mission is to ensure that America's meat, poultry and egg products are "safe, wholesome, and correctly labeled and packaged."
The agency sets clear policy requirements for using certain marketing labels, such as "Raised Without Antibiotics." But label claims about animal welfare ― which have increased dramatically in recent years as retailers respond to growing public concern about livestock treatment ― remain essentially unregulated.
In 2014, consumer advocates used the Freedom of Information Act to investigate how the FSIS had approved 25 different label claims about animal treatment and environmental stewardship. The process, they discovered, was almost nonexistent.
Twenty of the 25 claims had seemingly been okayed despite zero evidence ― the agency couldn't provide any documentation for why those labels had been allowed. The other five had been approved based on vague and limited assertions from meat producers (one of them was two sentences long).
Advocates have long urged the FSIS to set a clear legal definition for "humanely raised." That phrase should mean the same thing when used on different products, they argue, and the process used to approve the label should be transparent.
As it stands, consumers can easily be confused or misled into paying premium prices for meat raised at standard factory farms. This, in turn, punishes farms that actually do provide better care for their animals.
"The consumer sees two packages next to each other ― a piece of chicken that costs $1.99 and a piece of chicken that costs $5.99. They both say 'humanely raised.' Of course they're going to buy the cheaper one," said Leah Garces, U.S. executive director of Compassion in World Farming, which works with large food companies to reform their welfare policies.
"This is a huge disadvantage to the more expensive product, which is inevitably the one that is actually raising the chickens to a higher standard, which costs more," Garces added. "So this is enabling trickery in the market."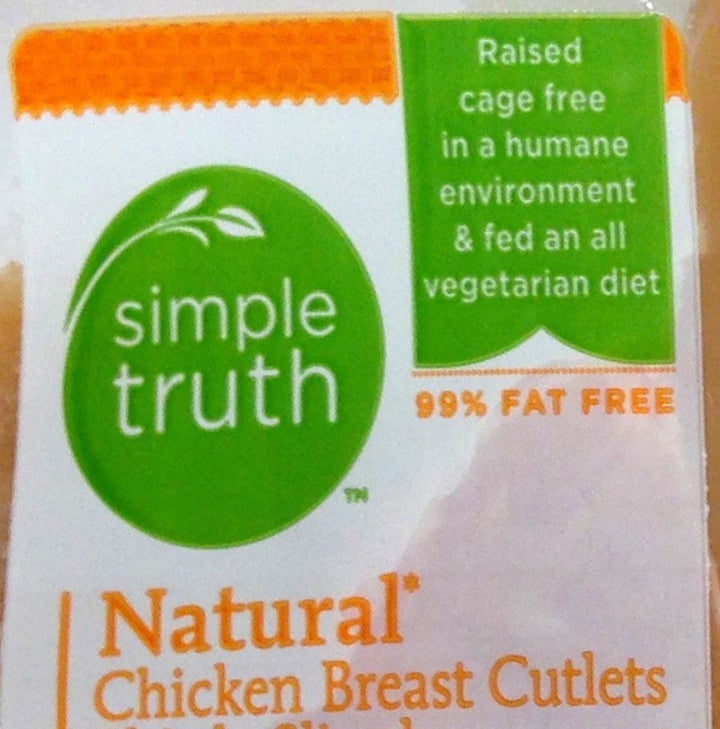 Animal welfare groups recently organized lawsuits against two major food companies ― Perdue, a large U.S. poultry producer, and Kroger, the country's largest supermarket chain ― that had each begun marketing products as "humanely raised." Both companies settled the suits privately and then removed the labels.
The marketing claim on Kroger's premium brand, Simple Truth, was among those that the FSIS had approved without any documentation.
In the case of Perdue, the company's welfare claims prompted one of its contracted farmers, Craig Watts, to become a whistleblower. Watts invited cameras to document conditions at his chicken factory farm in North Carolina.
The resulting footage was widely reported and viewed millions of times. In June, Perdue announced what the Humane Society of the United States described as "meaningful and precedent-setting reforms to improve the lives of the roughly 700 million birds it raises and slaughters each year."
Yet federal regulators under President Barack Obama have decided not to establish a clear definition for animal welfare labels.
In a statement to The Huffington Post, the FSIS acknowledged that under its new proposed rule, products could be labeled "humane" even if the animals were raised on standard factory farms.
In other words, the agency said, meat producers would still be able to use the label even if their "animal raising practices [were] representative of industry-wide practices."
Nico Pitney is a senior editor at The Huffington Post. Tips? Feedback? Email him at nico.pitney [at] huffingtonpost.com.
Correction: This story originally attributed the photo of Kroger's Simple Truth product label to Compassion in World Farming. It was actually taken by Compassion Over Killing, the animal welfare group that initiated the lawsuit against Kroger for its "humane" label.
Before You Go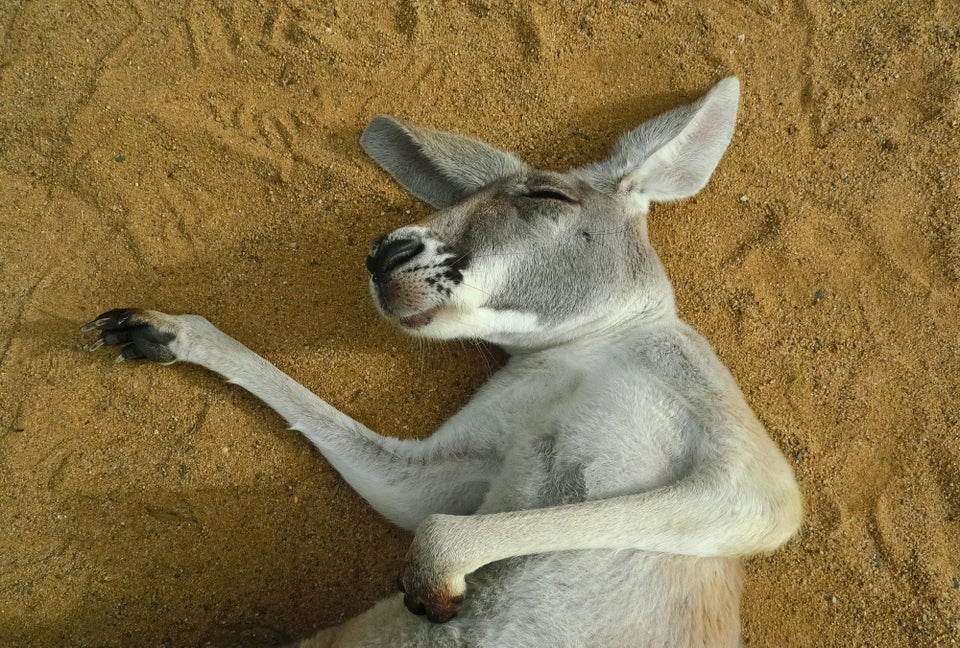 Sleeping Animals
Popular in the Community