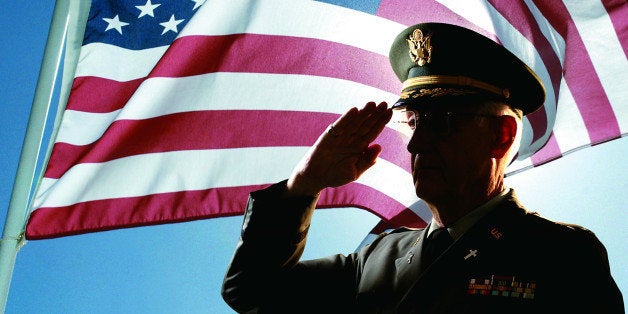 The American Humanist Association urged lawmakers and their staffers to support efforts forcing the armed services to officially recognize humanism within the military during a congressional briefing on Capitol Hill Tuesday.
The Humanist Society, along with all other secular organizations, are excluded from the Department of Defense's list of approximately 200 groups authorized to endorse chaplains.
While the current Chaplain Corps fails to properly minister to humanist troops, the humanist panel argued, secular chaplains would be required to provide a wide range of services to accommodate both secular and theistic service members.
"Humanist chaplains would be expected to have Bibles, to have prayer books, to have the ability to guide others in prayer, according to the beliefs of their tradition," Jason Torpy, president of the Military Association of Atheists and Freethinkers, said during Tuesday's hearing.
Maggie Ardiente, AHA director of communications, also stressed that humanist soldiers "who endure the stresses of combat and sacrifice so much for their country" deserve a representative that more accurately reflects their values in a press release Tuesday.
The briefing comes one month after the Navy rejected the application of Jason Heap, a religion teacher and former Protestant youth minister, to be the first humanist chaplain in the military.
Last year, the House Armed Services Committee struck down an amendment to the 2014 National Defense Authorization Act requiring the Department of Defense to recognize humanism within the military Chaplain Corps.
Over 276,000 service members do not affiliate with a religious group and more than 13,000 active duty personnel identify as atheists or agnostics.
Despite the growing number of non-theistic soldiers in the military, every application for a humanist chaplain thus far has been rejected.

"I am living proof that there is an active population of humanists in the service now," Major Ryan Jean, an active service member and humanist, said on Tuesday. "The chaplaincy corps' purpose is to facilitate the free exercise of all military members."
BEFORE YOU GO
PHOTO GALLERY
Top 10 Most and Least Religious States