The leader of a humanitarian organization helping earthquake victims in Turkey and Syria said on Sunday that aid being blocked along the border between the nations could cause a "secondary crisis" for Syrians already suffering from years of war.
As of Sunday, the death toll from the quakes had risen to over 33,000 — and it is expected to continue to go up as rescuers find more bodies in the destruction.
"On the Syrian side of the border, it's people who've frankly been abandoned over the last 10 years," he continued. "And the grave danger of a secondary crisis — ill health, injuries not treated, economics just out of the window, because the aid is blocked across the Turkish-Syrian border. Only one humanitarian crossing point is open."
According to the White Helmets, a Syrian rescue worker group, the earthquake death toll in the country's northwestern rebel-held region has reached 2,166. Syria's overall death toll was last recorded at 3,553 on Saturday, though the nearly 1,400 deaths reported for government-held areas had not been updated in days.
The U.N. said the Syrian government is going to allow aid to go into rebel-held areas from the government-controlled region, but Miliband said the route is "indirect" and "caught up in politics."
"The critical thing is that the U.N. has said that the most direct route to help people is across the Turkish-Syrian border, north to south, opening up more crossing points, some of which were closed by Russian veto at the U.N. Security Council two years ago," he said.
"Our teams on the ground are saying, look, the needs are absolutely evident. People haven't gotten food. They haven't gotten medicines. They haven't gotten basic hygiene supplies. The water and sanitation is in ruins," he continued. "So this is a community for whom the earthquake was one massive hit. But the grave danger they face now almost affects more people."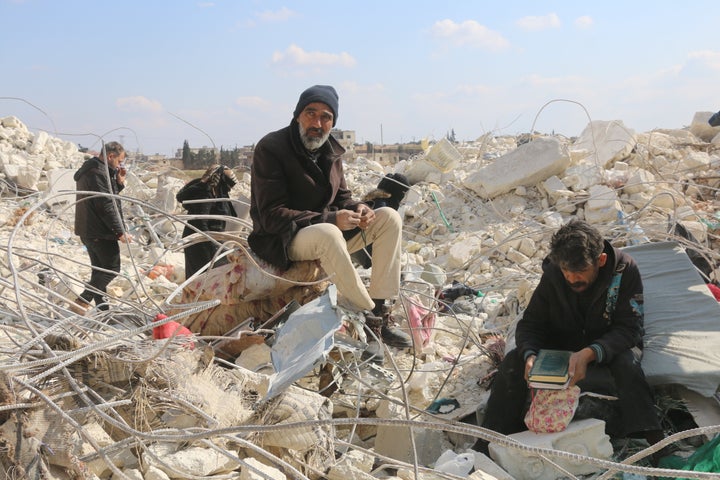 Miliband said the United States government has a "really critical role" in helping Syria receive aid due to its "massive diplomatic and political presence."
"The U.N. Security Council needs to be meeting now to open up further border crossing points. Secondly, the U.S. financial commitment and resource commitment can lead the world in this area," he said.
"And thirdly, there's a critical role for the U.S. in saying, 'Don't forget these people again,'" Miliband continued. "The Syrian civil war has been going on for now a dozen years. The world has moved on, but the crisis has not been resolved, and a forgotten crisis is not a resolved crisis."
Support HuffPost
The Stakes Have Never Been Higher
Related
Popular in the Community