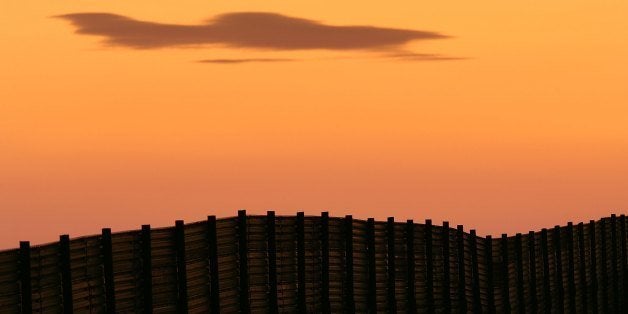 Reflection 2: Our government isn't really invested in the well being of these children since our policies have played a great role in making them live as adults and placing them in harm's way all their lives. Chances are, this will not change upon migration.
My interaction with these children and concomitant exposure to the news brought up an interesting question: Why does the U.S. want to suddenly protect children when its policies have forced these same children to live as adults in their home countries all their lives? Prospects of a better future for these children come into serious consideration in light that their parents and family members in the U.S. live in economically precarious conditions and violence-prone neighborhoods.
Though most of these children have formal elementary education, most also have informal work experience, such as fixing cellphones, babysitting, cutting coffee crops, or milking cows. When they transfer from a border detention center to a transitional group home that carries out the reunification process, games, classes, three healthy meals a day, recreational activities, and a clean bed become part of their day-to-day. In their own words, these children express that these shelters allow them to be children. But childhood usually lasts two or three weeks for these kids. After having completed the reunification process, these children leave these shelters knowing that no one will provide for their sick and poor grandparents, and/or their parents, and/or their siblings who mostly subsist on an agricultural wage in their home countries, but these very "children."
After all, what agriculturally subsisting family outside of the U.S. can afford survival when the gargantuan U.S.-subsidized fields dominate the regional and world market?
Reflection 3: Term "human" and all of its derivatives = true misnomers.
Just as these "children" are temporarily allowed to be children in these transitional shelters, they are also temporarily human, at least until they face an Immigration and Customs Enforcement (ICE) official. When apprehended at the border or on their way to the hielera/border detention center, some young women relate that they are lucky to not get sexually assaulted or molested by the very authorities entrusted with their protection. This should come as no surprise as these children are already in vulnerable positions as most travel alone and count on no resources, status, or power. Women, in general, exist in a body that renders us the objects through which men manifest their manhood: through aggression. If from the onset, some of these young women's entry point to this country lies between their legs, how could we then welcome them as "human beings" when their first interaction with their ICE "savior" is the very negation of their humanity?
Just like a right to one's body comprises one's humanity, so does a feeling of belonging. But how can these children ever belong in this country when their notices to appear in court tells them the exact opposite? I have observed how ICE officials rush these children to press their index fingers on black ink pads and then gesticulate to place them back on their notices to appear, committing these children to present themselves in front of an immigration judge as how their notices read: "aliens." Putting these children in contact with the criminal justice system happens cursorily on an everyday basis. Although there are no figures on how many do and how many do not appear in court, those who do not show up to their first hearing automatically get granted an order of deportation.
How humane is it, after having somewhat acted out the pretense of acknowledging their humanity by responding to their plight by placing these children in transitional shelters and reunifying them with their family members in the U.S., to tear them apart from them only to return these children to a place they have no option but to flee from?
Additionally, though media displays sanitized pictures of these border facilities with children sleeping on thermal aluminum or Red Cross blankets with plenty of floor sleeping space such as the depictions in The Nation or USA Today, these pictures belie animalistic conditions that most children live in while at the detention centers at the border. Most recall their experiences at the hieleras as staying in a large overcrowded room with only one door-less toilet and a two-by-two foot sleeping area on the floor while they survived on apples and "agua que es mas cloro que agua"/ water that is more bleach than water.
Paulo Freire couldn't convey the idea more perfectly when he stated, "to discourse on humanism and to negate people is a lie."
REAL LIFE. REAL NEWS. REAL VOICES.
Help us tell more of the stories that matter from voices that too often remain unheard.