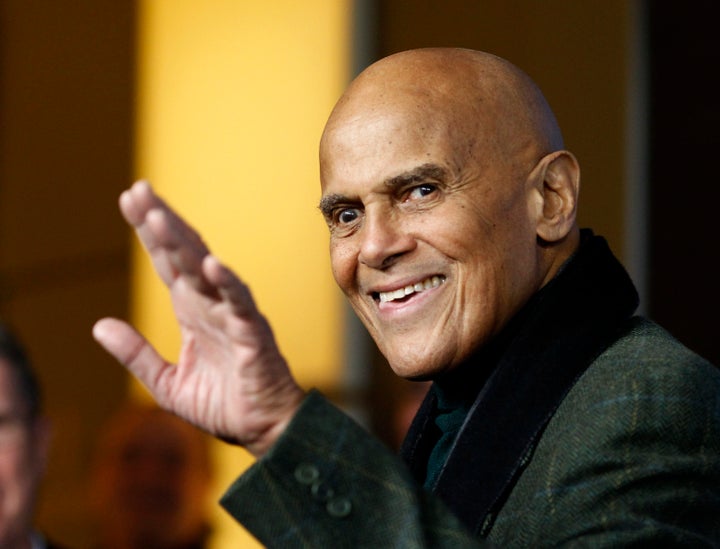 Legendary actor and singer Harry Belafonte has belted out many great hits and graced many stages throughout his illustrious career of 60-plus years. However, it's how he used his voice outside of music and acting that has truly inspired millions around the world.
On Tuesday, the famed global activist -- who has fought relentlessly for decades for equality and justice everywhere -- was honored in New York with the 2016 Humanitarian Award. The honor was made on behalf of the Children's Health Fund, an inspiring organization working to provide healthcare to underserved and vulnerable children across the country. Actor Morgan Freeman helped to make the moment even more special by presenting Belafonte with the award and praising his amazing accomplishments.
"Harry Belafonte is an example of potential that will not be stopped," Freeman told the crowd, which included former New York Mayor David Dinkins and current mayor Bill De Blasio.
"What a talent he is. What a heart he has. What a life he has lived and what a difference he has made in millions of lives," he added.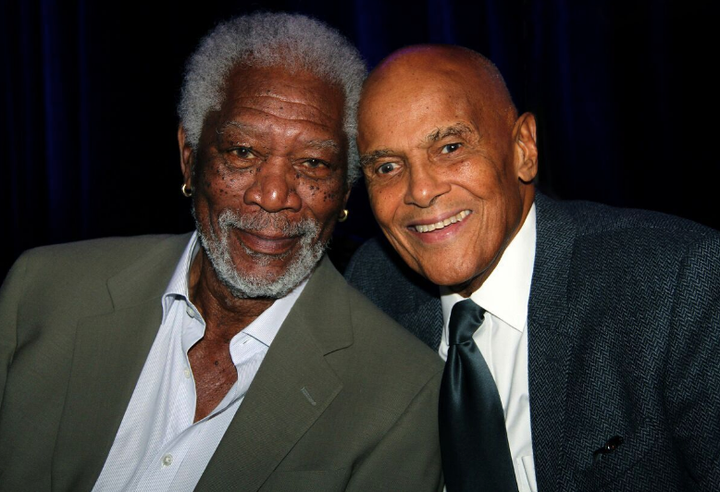 Upon accepting his award, Belafonte thanked Freeman, a long-time friend of his, for the warm introduction. "I love Morgan Freeman," he said, before cracking a joke about the Oscar-winning actor. "He took all my best parts and never asked for permission."
Belafonte then shared his longtime connection with the fund and told of one eye-opening trip he took to Africa in the early 80's that forever impacted how he saw the world.
"What struck me about that experience was not so much about the tragedy of the event itself but that there was a world that sat by with such indifference," Belafonte said of witnessing the devastation of famine and drought. "When I came back to America, the thought constantly tugged at me...what could I do? I knew there was no way to fix the problem, but that didn't motivate or justify doing nothing about the problem."
What struck me about that experience [in Africa] was not so much about the tragedy of the event itself, but that there was a world that sat by with such indifference"

Harry Belafonte
What Belafonte did when he returned to America was rally some of his celebrity friends to sing the iconic song, "We Are The World." The album featuring the song went on to sell more than 20 million copies worldwide and raise around $60 million for health needs in Africa. The song, which was written by Michael Jackson and featured countless of other celebrity cameos, was performed by celebrities as part of a benefit concert for Belafonte's USA For Africa campaign.
It was through the USA For Africa campaign where Belafonte met public health activist Irwin Redlener, who, at the time, was a pediatrician who practiced in underserved communities around the globe. Redlener joined USA for Africa project as its medical director and helped to lead its health efforts abroad. 
"Most of the people who were part of [USA For Africa] were artists," Belafonte said. "We had to reach out to other segments of this society to guide us in this effort."
Redlener and Belafonte returned to Africa together and visited various countries, clinics and camps to better understand the harsh health conditions people faced and do what they could to administer aid. Belafonte said it was an overwhelming experience for them both, and one that eventually prompted a pretty powerful revelation for Redlener.
"It was a solemn moment," Belafonte said. "But I could see that in Irwin Redlener, something was churning."
Belafonte described how Redlener was so moved by the trip that he expressed to him a need to "do something that will eternally be a declaration" of what they experienced in Africa. It was then that Redlener decided to launch of the Children's Health Fund in 1987 as a way to provide healthcare to hundreds of thousands of kids in America who need it most.
"This evening celebrated the outcome of that story and that journey… it's an extension of the experiences that we've had," Belafonte said of Redlener. "And that the reward, and my having to be here tonight, is because of [Redlener] and what his team has done."
Calling all HuffPost superfans!
Sign up for membership to become a founding member and help shape HuffPost's next chapter
BEFORE YOU GO
PHOTO GALLERY
11 Things Black Activists Accomplished In 2015