Deconstruction becomes a vision to behold in the Residency Unlimited-produced Collapse of Vision, an exhibition of four artists' work currently on view at Equity gallery. Curated by Jessica L. Porter, the exhibition features artists Eva Davidova, Dakota Gearheart, Ryan Kuo and Farideh Sakhaeifer with works spanning new media, interactive programming, and collage to consider the matrix of human behavioral responses to various stimuli. Exploring how our internal mechanisms materialize externally, the visions produced by these artists utilize multiple technologies to augment the lessons we learn by internalizing social and environmental issues.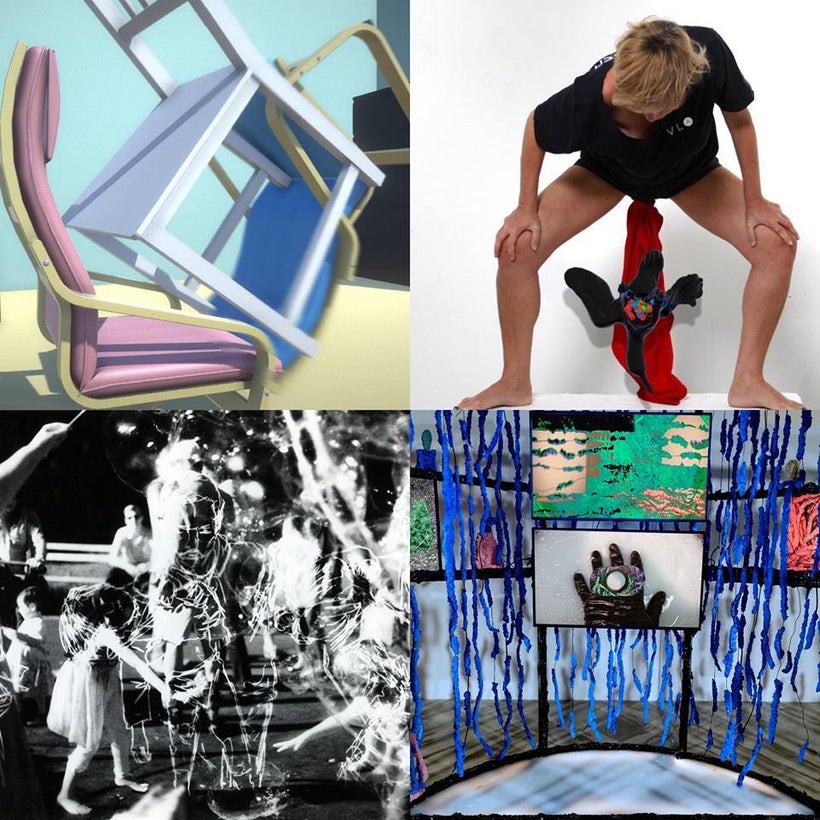 Artist Eva Davidova uses photo-based and 3-D animation to transformative effect, utilizing unique digital processes to thoroughly question through our relationship to nature. Her explorations on the nature of death and rebirth are visceral and compelling, implicating the viewer within their relationship to the natural world. How does an individual's actions impact the greater environment? Davidova reconfigures actions and processes, investigating the role action and intent play in our behaviors as individuals and as a greater society. Her potent imagery elicits an immediate response: raw and tinged with mythological themes, Davidova compels the viewer to reconsider the ways in which gentleness and violence can arise in unexpected ways.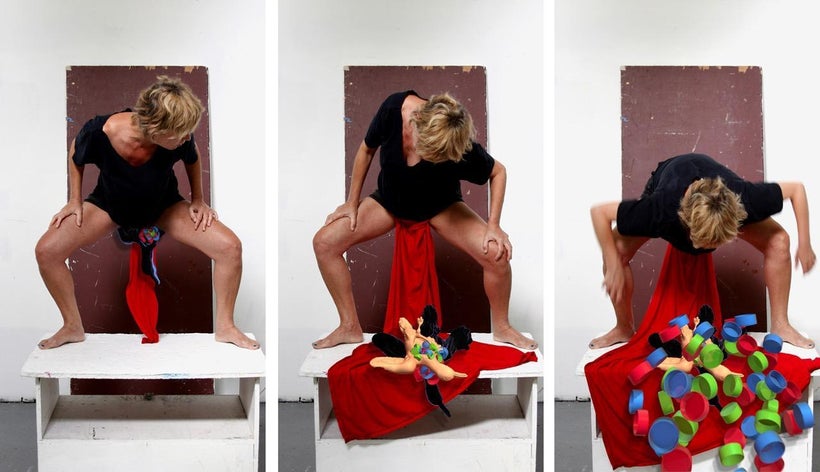 Ryan Kuo's new media works allude to video game dynamics, re-imagining our domestic objects as actors in a digital drama. His work creates a sensual environment for furniture, imbuing fabricated object with human behaviors. The resulting video outlines the corruption of objecthood: detailing the corrosion between human nature and constructed object, Kuo's creates protagonists from objects featured in through IKEA catalogs. The anthropomorphic nature of these furniture objects is not revealed in any distinct traits, but rather become evident through their human sexuality. Chairs intersect, armrests jostling in absurd and unsettling juxtapositions. Kuo has created transgressive figures out of these normally sterile objects, prodding us to reconsider our relationship to video game behaviors and what we deem normal in the virtual, video game environment.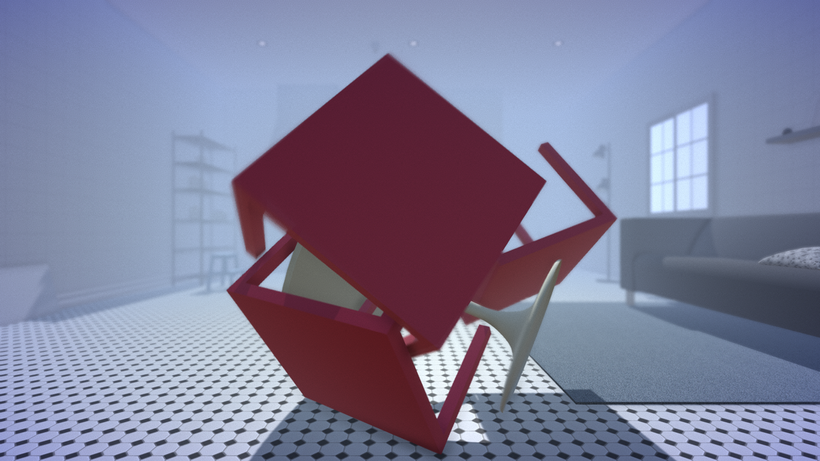 Farideh Sakhaiefer re-writes unspecified moments in history through collaged photography and sketching to give new life to lived histories. Dark and foreboding dramas carry the weight of hidden legacies through into new scenarios. The innocence of children and delightful family moments are overlaid with the trauma of war imagery and crisis scenarios, questioning our acceptance of the straightforward image and investigating histories and present moments previously unrecognized. These artworks reveal the corrosion that continual destructive human behaviors enact on our present circumstances. The lines between real and imaginary are blurred in Sakhaiefer's works, laying the foundation to reflect on the failures predicated by human nature.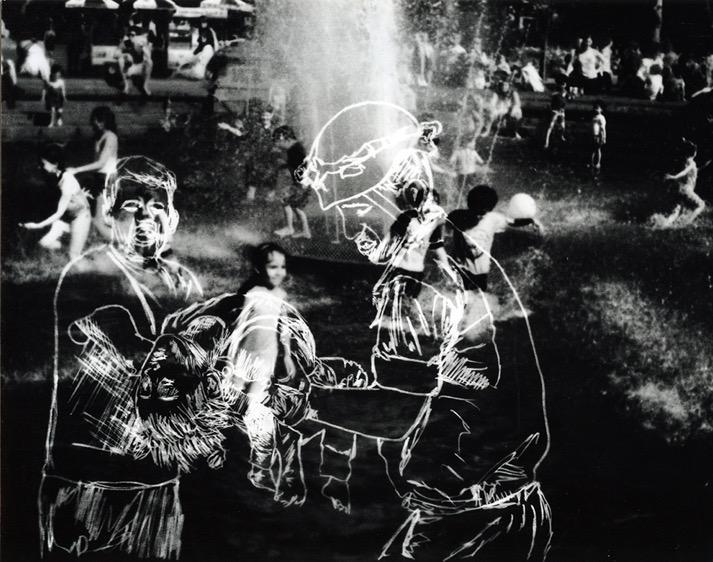 Dakota Gearhart's works combine natural imagery with bright, pop-art tones, blending the worlds of figure and abstraction. Layers of physical and digital sculpture interject, speaking in tongues visually, creating a powerful cacophony. Discarded, found objects comprise Gearhart's works with materials which intimate the surreal qualities connecting the body to the natural world. The artist's multi-sensory approach places the visitor within a strange yet somehow familiar world filled with amorphous yet organic forms. Fluid and ambiguous, Gearhart's installation "We Are the Intimate Freaks You Asked For" (2017) beckons and repulses as the visitor is encouraged to pauses to reflect on what roots our physical bodies to the digital and the natural world.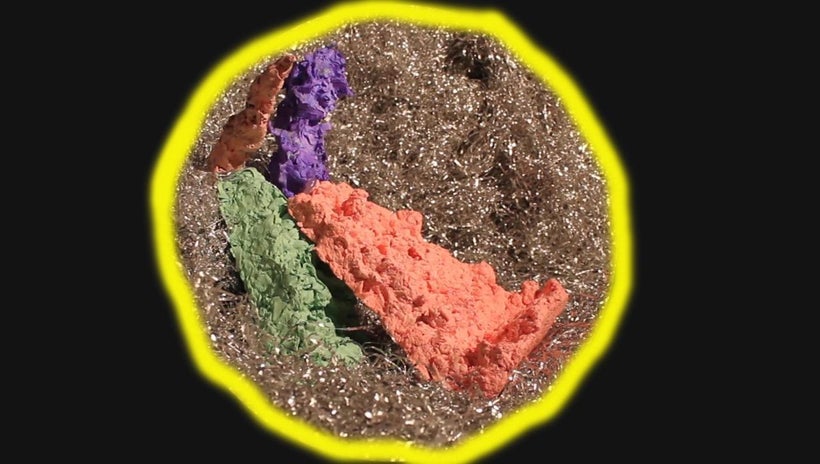 Made possible in partnership with Residency Unlimited and with support from the National Endowment for the Arts / Art Works Grant, Collapse of Vision combines multiple perspectives of contemporary social norms through the lens of new media processes. By exposing what we consider to be acceptable behavior within different scenarios, these artists expose the cracks lurking behind our technologically advanced and hyperconnected contemporary veneer. Collapse of Vision is a no-holds-barred look at our current moment: artworks visibly fearless and provocatively aware.
Calling all HuffPost superfans!
Sign up for membership to become a founding member and help shape HuffPost's next chapter
This post was published on the now-closed HuffPost Contributor platform. Contributors control their own work and posted freely to our site. If you need to flag this entry as abusive,
send us an email
.