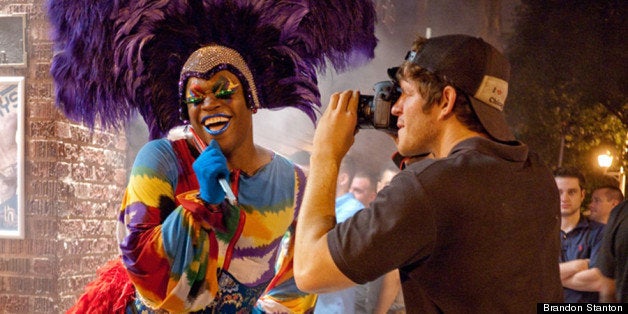 In July of 2010, I lost my finance job in Chicago. Instead of updating my resume and looking for a similar job, I decided to forget about money and have a go at something I truly enjoyed.

I'd purchased a semi-professional camera earlier that year, and spent my free time taking photos in downtown Chicago. My photos weren't exceptional, but I thought they showed a lot of promise. So I told my mom that I was going to be a photographer and set out on a tour of American cities.

My first stop was New Orleans, then Pittsburg, then Philadelphia. Each time I arrived in a new city, I'd get lost in the streets and photograph everything that looked interesting, taking nearly a thousand photographs every day. After each day of shooting, I'd select 30 or 40 of my favorite photographs and post them on Facebook. I named the albums after my first impression of each city. Pittsburg was Yellow Steel Bridges. Philadelphia was Bricks and Flags.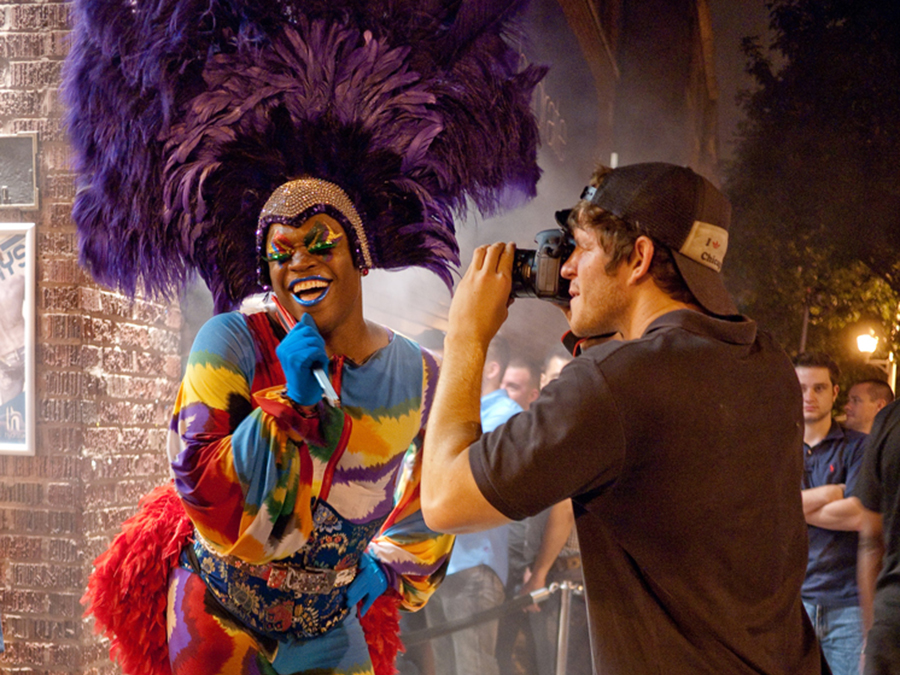 I had no big ambitions at the time. All I had was some vague, naive idea of making a living by selling prints of my best photos. In the meantime, I was just posting them for my family and friends to enjoy.
At some point during my travels, I had a slight change of focus which would end up defining the rest of my career. I began taking pictures of people. In addition to all the buildings, street signs and fire hydrants, I started photographing some of the interesting humans that passed by me on the street. The shots were candid at first, but eventually I started approaching people and asking for their permission. I noticed that out of all my photos, these street portraits were getting the best response on Facebook. So I began to specialize.

I arrived in New York City in August of 2010. By this time, I was focusing almost entirely on photographs of people. I'd never been to New York before. I vividly remember looking out the window as my bus emerged from the Lincoln Tunnel, and looking down on all the sidewalks. I'd never seen anything like it. They were completely covered with people. I knew immediately that I was going to leave New York with an amazing collection of street portraits. Of course, I couldn't have known then was that I'd never actually leave.
I started yet another Facebook album to organize my New York photographs. Like all the others, I named it after my first impression of the city. I called it Humans of New York. I'd planned to stay in New York for a couple weeks before heading to the West Coast, but I ended up staying well into September, collecting hundreds of portraits. When I filled up my Humans of New York album, I created Humans of New York II, then Humans of New York III, and so on. Those albums still exist on my Facebook profile as a reminder of HONY's humble beginnings.
When the summer ended, I went back to Chicago just long enough to pack my bags and move back to New York. My initial plan was to take 10,000 street portraits to plot on an interactive map, creating a photographic census of the city.
But I was completely broke. My friends and family thought I was crazy. I'd only had six months of photography experience, yet I was moving across the country to be a photographer. Despite the absurdity of the decision, I felt confident. I knew that my photography skills left a lot to be desired. But I also knew that I had the best idea of my life, and that everything else could be figured out as I went along.
I made that move about 2.5 years ago. There were a lot of lonely times. That first year was tough. I knew nobody in New York. I never knew where rent was coming from. All I did was take photographs. I never took a day off. I worked every single holiday. I took thousands of portraits before anyone paid attention. But even though I didn't have much to show for it, I knew that I was getting better, and I knew the photographs were special.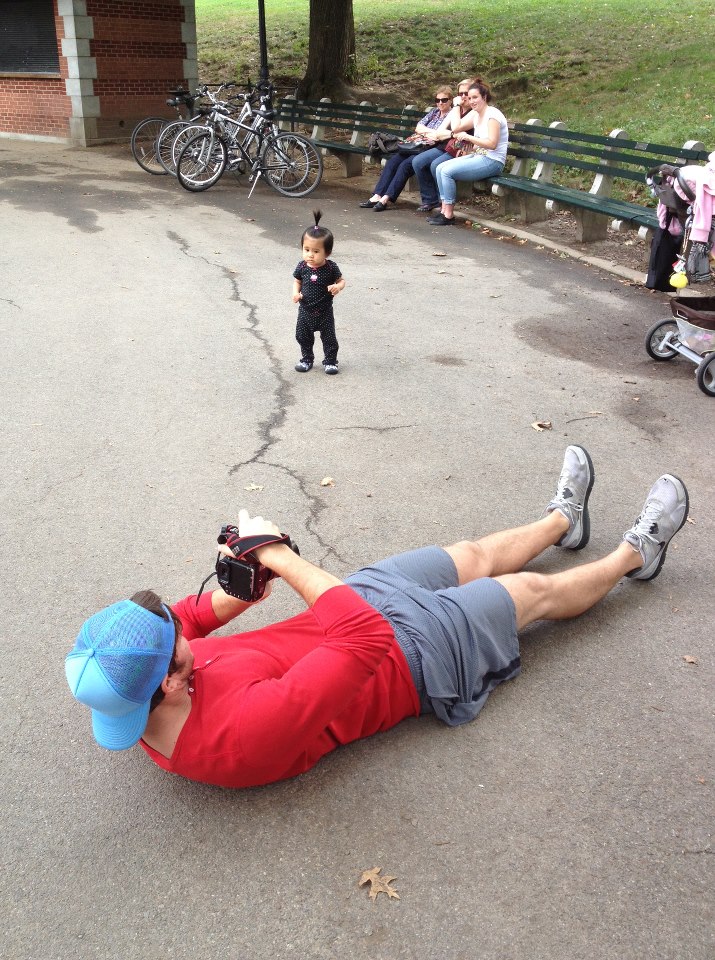 I eventually moved my photos from my Facebook profile to an official Humans of New York Facebook Page, and that's when things really began to turn around. I messaged all my friends and family, until I'd built up my first couple hundred Likes. I posted my photos every single day. Soon, I began to notice new fans with names that I didn't recognize. One per day. Then 10 per day. After a few months, I was putting on hundreds of new fans every day. Soon I began conducting interviews and sharing stories along with my photographs. As my content improved, my audience grew even faster.
Today, nearly 700,000 people have liked the Humans of New York Facebook Page. The page has raised nearly $500,000 for charity in the past six months. I'm currently in the middle of a month-long collaboration with Vogue.com. A book of my photography went to No. 2 on Amazon.com, a full six months before its publication date. The Humans of New York community just received an official proclamation from the City Council of New York for its contributions to New York City.
And I've only been photographing for three years.

Humans of New York is an amazing story, and it's a story that could not have happened 10 years ago. Without social media, I'd probably just be a quirky, amateur photographer with a hard drive full of photos. I'd be cold calling respected publications, begging for a feature. I may have even quit by now. Instead, I've discovered a daily audience of nearly a million people. Or should I say they discovered me. On Facebook.
Related
Popular in the Community