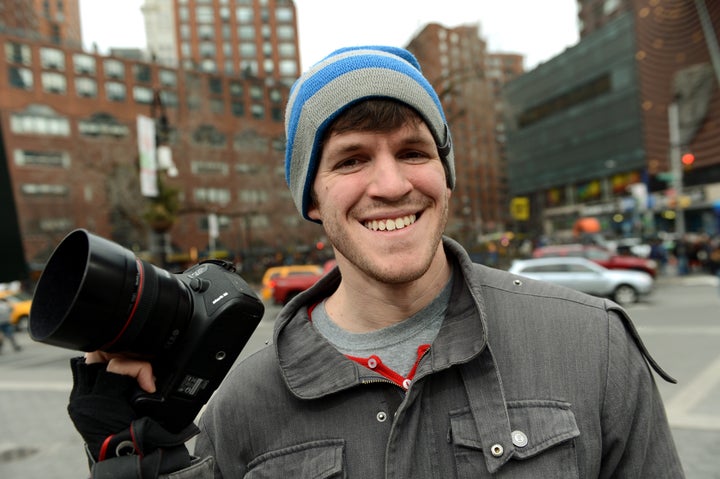 Brandon Stanton is an advocate of allowing people to speak their minds. On Monday, the man behind the popular website, Humans of New York, decided to speak out in a blunt open letter to Donald Trump.
"Along with millions of Americans, I've come to realize that opposing you is no longer a political decision. It is a moral one," Stanton wrote in a powerful letter, which was posted to the HONY Facebook page and his personal Twitter account.
In his letter, Stanton criticizes Trump for inciting violence at his rallies and promoting hateful ideologies toward Muslims, refugees and immigrants, writing:
I am a journalist, Mr. Trump. And over the last two years I have conducted extensive interviews with hundreds of Muslims, chosen at random, on the streets of Iran, Iraq and Pakistan. I've also interviewed hundreds of Syrian and Iraqi refugees across seven different countries. And I can confirm— the hateful one is you.
Stanton's comments have apparently struck a chord. In the first four hours since it was posted, the message has received over 900,000 likes and 500,000 shares.
To read it in full, see below:
Donald Trump Rally Shut Down In Chicago