As a street style photographer, it would be pretty flattering to see your images featured in a glitzy store window, right? Well, not if you didn't get paid.
Photographer Brandon Stanton of the blog Humans of New York was recently alerted by a fan that 300 of his photos were displayed in a DKNY store in Bangkok, Thailand. Stanton had not given consent and was not compensated for the use of these images. He explained the situation in a post on the Humans Of New York Facebook page:
"Several months ago, I was approached by a representative of DKNY who asked to purchase 300 of my photos to hang in their store windows 'around the world.' They offered me $15,000. A friend in the industry told me that $50 per photo was not nearly enough to receive from a company with hundreds of millions of dollars of revenue. So I asked for more money. They said 'no.'"
After seeing the DKNY display, Stanton did not ask to be compensated for the used photos, but instead requested that the fashion company donate $100,000 on his behalf to the YMCA in Bedford-Stuyvesant, Brooklyn to help "deserving kids go to summer camp."
But the plot thickens! DKNY released a statement today claiming that the whole thing was a mix-up. They confirmed Stanton's account that he had declined their offer, but things get a little tricky from there:
"For the Spring 2013 windows program, we licensed and paid for photos from established photography service providers. However, it appears that inadvertently the store in Bangkok used an internal mock up containing some of Mr. Stanton's images that was intended to merely show the direction of the spring visual program. We apologize for this error and are working to ensure that only the approved artwork is used."
Yikes -- talk about a PR nightmare. To make up for the mistake, DKNY has offered to make a $25,000 donation to the YMCA in Bedford-Stuyvesant in Stanton's name. All's well that ends well, right? Well, sort of. DKNY's PR representative also tweeted an additional reaction:
Dear @humansofny, this whole thing makes me really sad. U were even just a guest at our shows. This all could have been handled directly.

— DKNY PR GIRL® (@dkny) February 25, 2013
We've reached out to Stanton for comment to see what he thinks. In the meantime, check out the DKNY's Bangkok store display. What do you make of DKNY's major photo flub?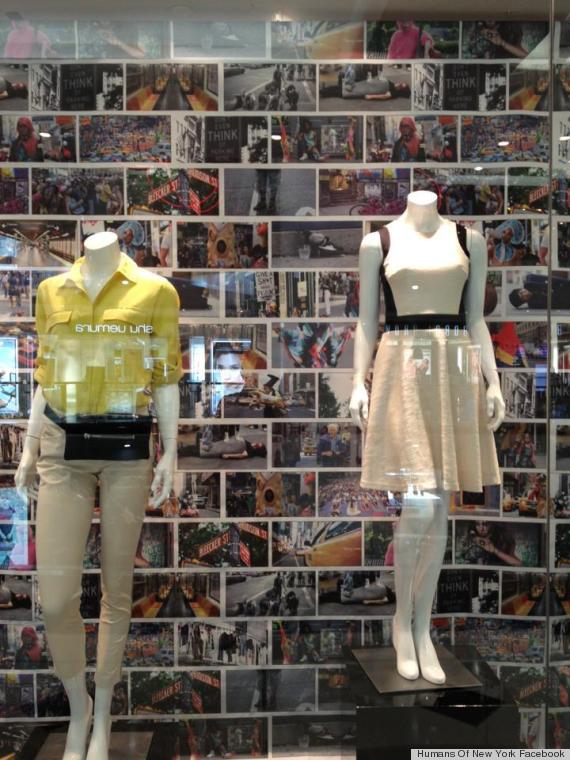 See some more ads that stirred controversy!