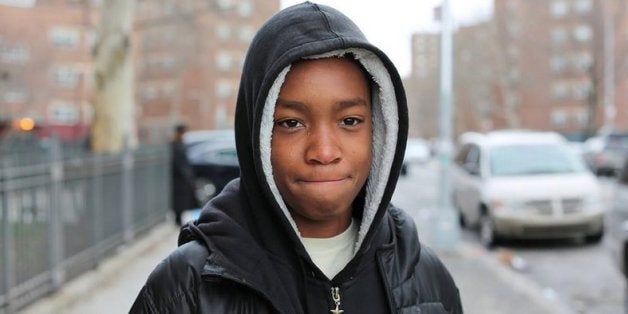 Last week, Mott Hall Bridges Academy principal Nydia Lopez took the stage in front of her 195 students and made an announcement: a school fundraiser to send the Brooklyn middle schoolers on a trip to Harvard had not only met its $100,000 goal, but had miraculously raised more than $700,000.
That number, as of Tuesday afternoon, had jumped to $1,179,873.
Monique Achu, the programs director at the school, told The Huffington Post the kids were in "disbelief." After all, how could a small academy, which shares a building with two other public schools in Brownsville, Brooklyn -- one of the city's poorest, most crime-ridden neighborhoods -- suddenly be the subject of so much attention and good will? The teachers had to emphasize to the students that this "wasn't a joke."
It all started with a chance encounter between a 13-year-old student named Vidal Chastanet and photographer Brandon Stanton -- the man behind one of the Internet's most popular photo blogs, Humans of New York.
Achu said Chastanet, whom she described as "a quick-learner," came to Mott Hall midway through sixth grade. He lives with his mother in Brownsville.
"He wasn't a student who got into trouble," Achu said. "There were some things he got into, but he straightened himself out."
"He's always been fairly outspoken," she added. "Not a person who shies away, so he was readily able to speak with [Stanton]."
For the last five years, Stanton has taken street portraits of New Yorkers while asking them sometimes probing and intimate questions. He then posts the responses as captions on Facebook and Instagram.
Two weeks ago, he got off the train in Brownsville and spotted Chastanet walking home from a deli. Their conversation was initially about the neighborhood.
"When you live here, you don't have too many fears," Chastanet said, hood up around his head, high-rise housing projects behind him. "You've seen pretty much everything that life can throw at you. When I was 9, I saw a guy get pushed off the roof of that building right there."
Then Stanton changed the subject.
"Who's influenced you most in your life?" he asked.
"My principal, Ms. Lopez," Chastanet responded.
"How has she influenced you?"
"When we get in trouble, she doesn't suspend us," Chastanet said, according to Stanton. "She calls us to her office and explains to us how society was built down around us. And she tells us that each time somebody fails out of school, a new jail cell gets built. And one time she made every student stand up, one at a time, and she told each one of us that we matter."
When Stanton posted Chastanet's response about Lopez to Facebook that evening, it immediately went viral, garnering more than 1 million "likes." Stanton, intrigued by the school, later called Lopez and asked to visit. She said yes.
"He almost became part of the MHBA family immediately," Achu said of Stanton's visit, saying he had a "contagious warmth about him."
For a week, Stanton photographed students and teachers in the school. The students came to call him "Mr. Brandon," Achu said.
"This is a neighborhood that doesn't necessarily expect much from our children, so at Mott Hall Bridges Academy we set our expectations very high," Lopez told Stanton, according to a Facebook post. "We don't call the children 'students,' we call them 'scholars.' Our color is purple. Our scholars wear purple and so do our staff. Because purple is the color of royalty. I want my scholars to know that even if they live in a housing project, they are part of a royal lineage going back to great African kings and queens. They belong to a group of individuals who invented astronomy and math."
"And they belong to a group of individuals who have endured so much history and still overcome," she continued. " When you tell people you're from Brownsville, their face cringes up. But there are children here that need to know that they are expected to succeed."
Achu said they chose the prestigious Ivy League institution to show the kids that "there are no limits."
"If you want to go here, you can," Achu said was the message they wanted to convey to kids. "The only limits you have, you put on yourself and the best way to show that example is to say here's the campus you'd never think you'd visit, but here you are. So if we can make it happen for you, you can make it happen for yourself. We're just showing them that they have access, as long as you keep on in your education and keep pushing hard."
Achu said the idea was in keeping with Mott Hall's philosophy of making the students feel exceptional.
"No matter if no one is saying it at home, or if you don't see it in your community, every day you step into this building, there are high expectations for you here," she said.
That makes the money raised by Humans of New York, donated by nearly 40,000 people from around the world, a true windfall for the school. There will now be enough money to send the young scholars to Harvard every year for 10 years. The money will also be used to fund summer learning programs and to give out yearly scholarships to Mott Hall alum as they go to college.
And the first recipient of that scholarship will be none other than Vidal Chastanet, the young man who started it all.
"I think he's a little surprised at how big a thing this has turned into," Achu said of the young student.
Honestly, from just speaking those words [to Stanton], he has helped his future tremendously," Achu said.
The fundraiser ends Tuesday, Feb. 10. You can go here to donate.
Related
Before You Go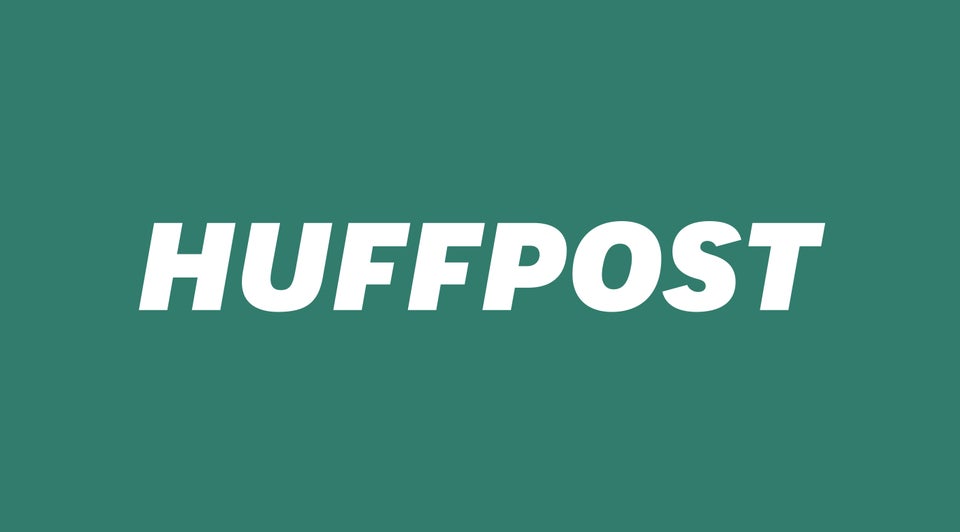 People Receive The Best News Ever