If you needed any proof that therapy can change lives, here it is.
Humans of New York shared an anonymous story on Monday of a man who served in Afghanistan and has since been diagnosed with PTSD as part of a recently-launched series focusing on veterans who have returned home from deployment.
The man's account of struggling with his mental health after war and initially resisting treatment is a moving example of how seeking support for mental health can really make a difference.
"At first I dreaded going to therapy. I went through a treatment called EMDR. My therapist would take me back to every point of trauma and have me describe it in detail ... But it worked," he continued. "The symptoms started to go away. After a few sessions, I remember walking into my therapist's office and saying: 'This stuff actually works!' And he said: 'Yeah. It does.'"
HONY partnered with the Headstrong Project, an organization that helps service members cope with trauma following their service, for the initiative and will feature stories about psychological well-being.
The initiative shines a much-needed light on veteran mental health. It's estimated between 11 and 20 percent of vets who served in operations Iraqi Freedom and Enduring Freedom suffer from PTSD in a given year. At its worst, PTSD can lead to suicide if left untreated.
That's why stories like HONY's are so important. Not only is the mental health condition highly stigmatized, that negative stereotype prevents people from seeking support. These types of testimonies combat false perceptions by normalizing therapy and encouraging people to treat the disorder.
And even better? As HONY's image points out, people eventually realize that treatment does actually work.
Now that's a picture that's worth a thousand words.
If you or someone you know needs help, call 1-800-273-8255 for the National Suicide Prevention Lifeline. Outside of the U.S., please visit the International Association for Suicide Prevention for a database of resources.
Related
Before You Go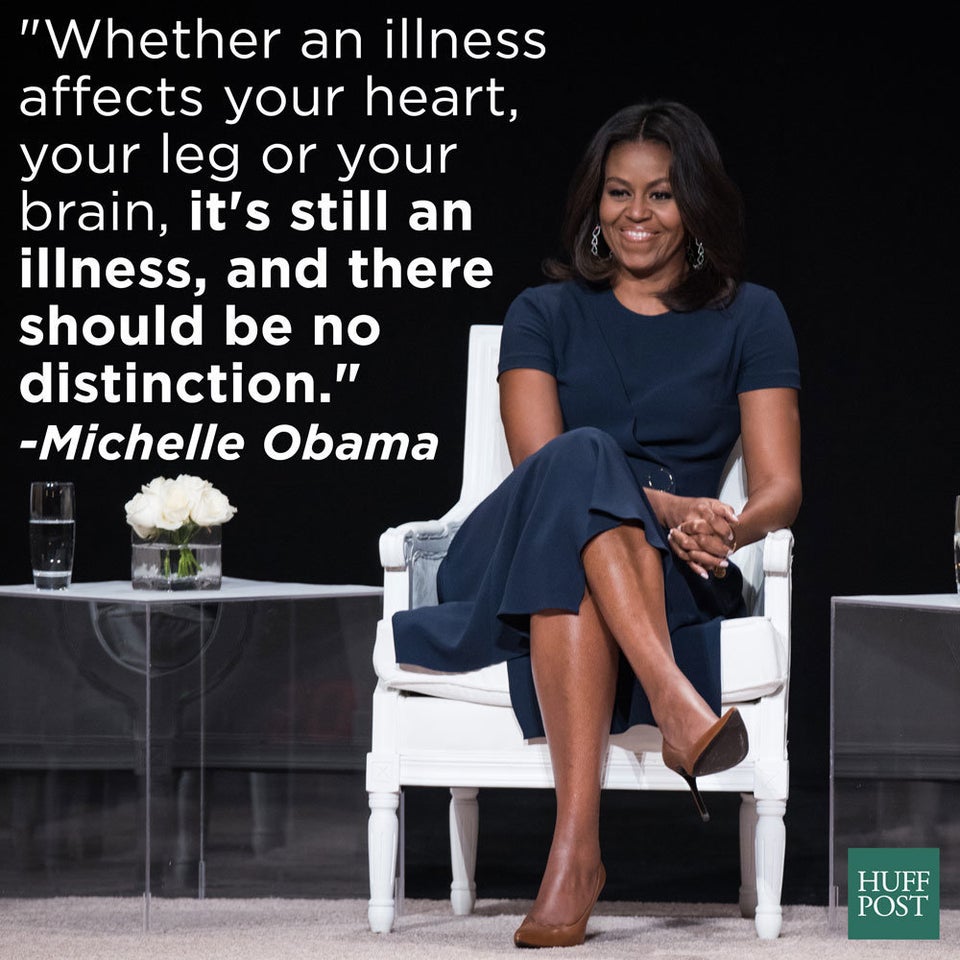 Celebrities On The Importance Of Mental Health