When Sandy hit New York City, it completely destroyed some neighborhoods just as completely as it spared others. While Breezy Point was under water and on fire, for example, the Upper East Side could still watch Netflix.
When news spread of the devastation to Zone A-- and in particular, when people saw images of the devastation there-- those New Yorkers who still had power and running water rallied, volunteering by the thousands to help.
Brandon Stanton, the photographer behind the uber popular photo blog 'Humans of New York,' is taking portraits of people in the hardest hit neighborhoods of New York City-- the victims, the volunteers, and the first responders-- in order to raise money for relief efforts.
He's partnered with Tumblr for the past 8 days, sharing photographs of the Rockawayas, Staten Island, Breezy Point, and other areas. The goal of the fundraiser, hosted on Indiegogo, was to raise $100,000.
And as of this writing, with just 39 hours left of the fundraiser, Stanton's project has raised a staggering $228,605.
Donors will receive Tumblr swag and Humans of New York prints as rewards.
Check out some of Stanton's photos below, and then go donate here.
All photos and captions courtesy of Brandon Stanton, Humans of New York.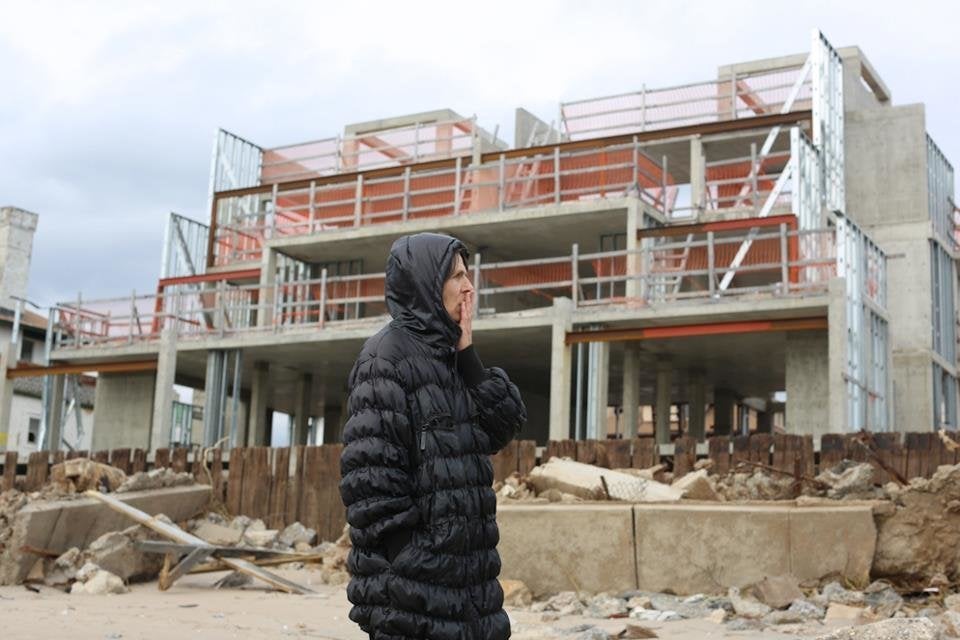 Humans Of New York, Sandy Relief
Popular in the Community