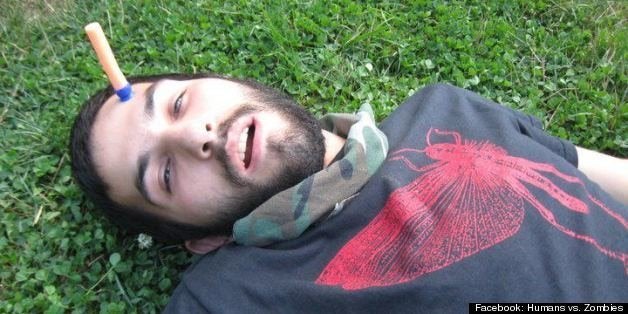 A Transylvania student, who was playing the game and wearing a zombie-identifying red bandana, was walking near campus when an SUV pulled alongside him around 10:15 p.m. Sunday and three men inside told the student he was in the wrong territory, according to the Herald-Leader. If the student did not remove the bandana, the men allegedly said, they would shoot him.
Humans vs. Zombies is essentially a version of the game tag. One participant is designated as a "zombie" with an identifying bandana and that person tries to tag the other "human" players, who then become zombies as well and have to don the same bandanas. To stun a zombie, the human players may shoot them with foam darts or throw socks at them.
Lexington police spokeswoman Sherelle Roberts told the Herald-Leader that the student, who was not named in local media reports, could not recall which gang the men claimed to be affiliated with.
"It's hard to verify if this was a prank or something more serious," Roberts said.
Related
Popular in the Community