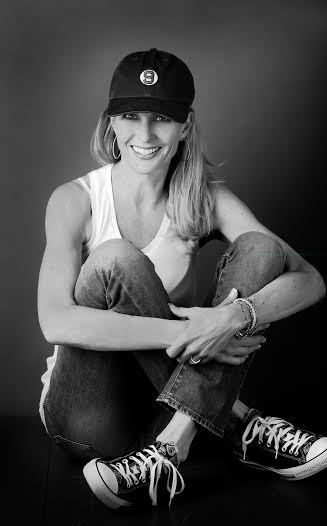 Lucchino - It's a name that resonates throughout Boston. Larry Lucchino, CEO of The Boston Red Sox is a symbol of entrepreneurship, resilience, and of course baseball. It's rare to hear a Boston sports news segment without a peppering of what Larry Lucchino is up to. If you are not fanatical about sports, as is my case, then you wouldn't be one of the hundreds of people tripping over one another to meet him to talk baseball if you were to see him out at an event. If you are like me, you instead go out of your way to find the entrepreneurial spirit in the room who has an amazing back-story, a heart of gold, and the humility to figure out a way to give back at every turn in her life. I found such a woman at the annual HomeStart Gala in Boston. Her name is Stacey Lucchino.
Stacey married Larry Lucchino in 2002. She has two children from a previous marriage, Blair and Davis who are now in their twenties and living in New York. She lives in a beautiful home to one of the most well respected business leaders in Boston. Stacey has got it made in many ways, and probably would never have to work a day again in her life, if she so chose. But rather, she's done something pretty awesome. She's dedicated her entire life to giving back.
Now, these are not Stacey's words. She's too humble to even admit that she spends every day of her life giving back to organizations through volunteering and board membership. Instead, we spent three hours talking about what she does for work, and EVERYTHING she does is about giving back. Here are the five lessons I learned about giving back Stacey Lucchino style:
It's Not About Fixing People - Stacey volunteers for and sits on several board for charitable organizations in and around Boston. She is especially partial to organizations that help the homeless, veterans, or at-risk youth. For example, she talked about her admiration for Jim O'Connell a doctor who has, for more than 20 years, volunteered his time on the outreach van at Pine Street Inn, a homeless shelter in Boston. As part of the Health Care for the Homeless Network, Jim travels around under bridges and on subway grates to find the homeless who don't want shelter and he offers medical care, food, and conversation. Stacey has participated in this outreach herself and she says Dr. Jim taught her that it's liberating when you stop trying to fix people and instead just figure out what you can do to make life a little easier for them. Stacey is currently working on a program where people can buy branded Dunkin Donuts gift cards to give out to the homeless. She says that many people want to help the homeless but they feel uncomfortable giving money for fear that they are exacerbating the recipient's drug or alcohol addictions. By giving Dunkin Donuts gift cards for $5, it's giving everyday people the opportunity to help by providing a warm beverage or meal for the homeless. Stacey's goal is to get those gift cards into the outreach vehicles to add to the arsenal of help that Dr. O'Connell and others providing help can offer.
Leverage to Make the Greatest Difference - Stacey loves making connections for people in the name of charity. While serving on the Board for Mclean Hospital, Stacey befriended Lisa Genova, a neuroscientist who has written several best-selling books including Still Alice, Left Neglected, Love Anthony, and Inside the O'Briens. Inside The O'Briens is a fictional story of a Boston police officer diagnosed with Huntington's Disease. More than 37,000 people have the disease, and Stacey is passionate about helping Lisa by leveraging her contacts and relationships to spread the word about the disease in order to help raise funds to find a cure. To this end, Stacey is working with Lisa to develop a website that would enable her to get people to understand how big the disease is by illustrating that if everyone with Huntington's Disease were to come to Boston, they'd fill the entire ballpark at Fenway Park. Stacey similarly leveraged the power of The Red Sox with a blog she launched to bring awareness to an organization called Canine Companions for Independence. Stacey and Larry are major financial donors to the charities they believe in. However, there's something even bigger that Stacey brings to the table in order to help the causes she believes in, connections and collaborations. She has access to amazing people resources and she has no problem calling on her contacts for a good cause.
Hold the Spotlight - Stacey hates being in the spotlight. In fact, she says she prefers to hold the spotlight on someone else. I saw evidence of this during our meeting as she kept steering the conversation away from her to others she felt are making a big difference. Although she's had a massive positive impact on more than a dozen organizations she has worked with including the YMCA, The Home Base Program, and The Jimmy Fund (to name just a few), Stacey gives accolades to everyone else she works with. She admits that she prefers being in the trenches working, rather than being the face of a good cause. She loves getting stuff done. It was her step dad who taught her that "Ideas are cheap...greatness is in getting things done." Therefore, Stacey loves the challenge of working on projects that she can own. The Dunkin Donut gift cards for the homeless initiative, a website that can magnify a problem for the world, riding around in an outreach van, or riding the Pan Mass Challenge to raise money - Stacey's happiest when she's in the trenches making a difference.
Don't Fight Intuition - The date was September 11, 2001. Stacey was scheduled to head to California on the doomed Flight 11 that crashed into the World Trade Center. Stacey changed her flight because Larry was headed out of town on business that same morning and by moving her flight to the later one they could share a ride to the airport. Stacey ended up getting to the airport in plenty of time to make the 9am Flight 11 to Los Angeles. She considered changing her ticket back to the earlier flight but trusted her intuition which told her to wait it out and catch the next plane. She watched the passengers board the flight and less than one hour later the news was coming through that Flight 11 had crashed. Stacey says that this little stroke of fate has taught her to trust her intuition, even when it seems unreasonable, and she believes that because she was spared, she must live purposefully...in such a way that the world is made better because she was here.
Legacy - Stacey's mom, Barbara, passed away in September of 2013 from cancer. I read her mom's online obituary which said, "Barbara dedicated her life to taking care of others." This offered me a better understanding of Stacey, who like her mom, takes care of others through her charitable work. Stacey says her mom had always been very reserved, rarely talking about who she was. She says her mom was kind and giving, but was tight lipped when it came to talking about her desires, feelings, and her life. Now that she has passed, Stacey says that she intends to make a point of being more open with her own kids. Stacey's mom was 77 when she died and may have lived longer if only she had reached out for help sooner. Stacey says she's still learning from the lessons her mom left for her and will continue to nurture an open and loving relationship with her family, so her husband and kids know they can ask her anything, and so that Stacey knows she can and should reach out for help when she needs it.
If I had to pick one word to describe Stacey Lucchino, my pick would be humble. Most of her days are spent quietly working in the background of one of many charitable causes she's passionate about. She does not want awards or prestige, she wants to make a difference. Little does she know that she is not just making a difference, but she's changing the world.
Photo Courtesy of Kerry Brett:
http://kerrybrettlifestyleportraits.com/
Popular in the Community