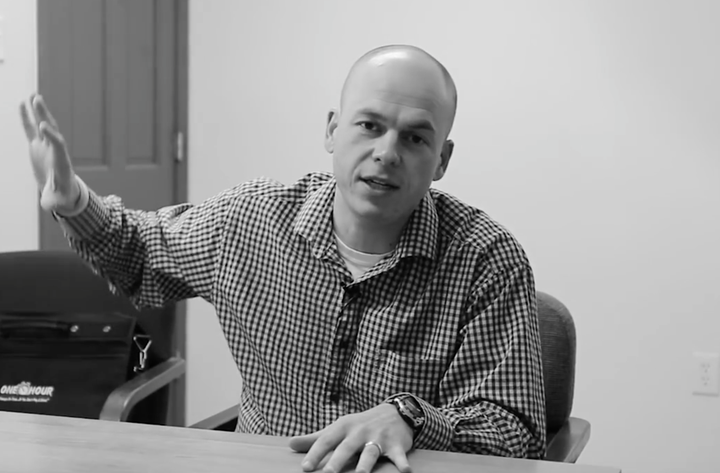 "What do I do about the humidity in my house?"
You need to check your crawlspace to see where the humidity is coming from. Chances are since air travels from bottom to top, it is coming from the crawlspace or the ground into the home. You need to check that out to see if you have moisture damage in the crawlspace, or a moisture problem in the crawlspace. We have solutions to fix that problem. It is called Clean Space and it allows you to actually seal your crawl space, then install a dehumidifier and you are good to go.
It is pretty common in this area to have a moisture problem in the crawl space, just because we live in a humid, wet environment. It is not like the north where you can run your fan all the time. In the south you do not run your fan all the time, you put it on AC and let it run when it needs to. Once you get your crawl space under control and dehumidifying it will solve many of the humidity challenges inside the home.
Some people may be told to just install a dehumidifier in the crawl space without properly sealing it. A dehumidifier, in that case, is kind of like a band-aid. You feel good about it, you are doing something, and the humidity feels a little better. You will even have a little placebo effect going on, you will think it feels better in the house because there is a dehumidifier. It is not! A dehumidifier is not helping you out. Seal the crawl space, get the moisture out, and put a dehumidifier in the crawlspace. Make sure it is a commercial grade dehumidifier, not the one you can go pick up from a big box store or that has a thing you plug it in. That is not going to help you out either. You need to properly address the problem, which is a moisture.
Putting a dehumidifier in a space, unless your dehumidifier is so powerful it can dehumidify the whole state, because that is what you are doing. The only thing between the dehumidifier and the outside is a couple of things of glass and a few walls. Nothing is going to stop the air from coming in. In the winter we talk about humidifiers. It is kind of like saying you will put a humidifier in a room and saying, "That solves my problem." No it doesn't, just because a humidifier is in that room, it doesn't mean the room is magically sealed off and no air from any other source can get it. Again, it is not going to work, you need to seal the crawlspace, you need to put a dehumidifier in. Just a dehumidifier is not the answer.
We are going to give you solutions. We are not going to give you a band-aid. That is the way we go about doing business. Yes, some people like it, some people don't, and go with a cheaper option, or a band-aid approach. That is fine, it is their choice. At least they cannot say we were not real about what is really happening in their house. You can be nice and say, "Oh, it is great" and walk away, or you can be honest and up front and say, "This is not solving the problem, if you really want to solve the problem here is how you do it." If you want to put a band-aid on it then let's get a "Winnie the Pooh band-aid" and stick it on there.
Band-aids are not the answer. Just like some medications that are covering the symptoms. So, lets find the cause and fix it there. I want the cure, not the band-aid, I want the solution, not the medication to cover up the cause.
Your friend in comfort and energy savings (and being real),
Derek Cole is the General Manager of One Hour Heating & Air Conditioning®, an independently owned and operated franchise based in Laurinburg, North Carolina since 1953 and named to the Inc. 5000 fastest-growing private companies in 2016. He has more than 15 years of experience in the HVAC industry and has created two You Tube broadcasts, The Comfort Experts and #AskDerekCole, filled with tips and tricks on saving energy and being comfortable. He was named the Top 40 under 40 in the HVAC industry by the News magazine and featured in Entrepreneur Magazine Franchise Player Spotlight. Derek has also been seen on CBS, FOX, NBC, ABC, Huffington Post, and Bloomberg Business sharing about One Hour Heating & Air Conditioning® and home comfort tips.
Popular in the Community