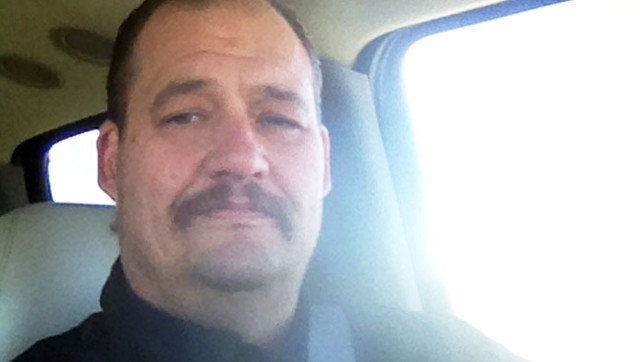 A Hummer-driving hero? Defying the stereotypes generally associated with the gas-guzzling, military-inspired vehicles, one Canadian man used his car to shield four young children in danger of being run over last week.
According to a press release obtained by the Edmonton Journal, Darrell Krushelnicki, 46, was pulling out of the Bonnie Doon Shopping Centre in Edmonton at about 4:25 p.m. on Friday when he noticed a silver Pontiac G5 speeding toward a nearby intersection, just as a group of children stepped out into the crosswalk.
Realizing the children were in imminent danger, Krushelnicki quickly drove his 2006 Hummer into the path of the oncoming vehicle.
In the ensuing collision, Krushelnicki's Hummer pushed the Pontiac, which investigators say was traveling at close to 80 kilometers (about 50 mph) in a 30 kilometer (about 20 mph) zone, to the side before it could reach the crosswalk. The fronts of both cars were crumpled on impact, although neither driver was seriously injured.
Krushelnicki told CBC News the life-saving maneuver was instinctive.

"I could just see, I just had the feeling that something bad was going to happen if something wasn't to stop that vehicle," he said. "There was really no one else, I just had to do it. I had to do what I did."
Surprised by the attention his quick thinking has earned him, Krushelnicki told CBC that he doesn't think he did anything extraordinary. "I don't feel like a hero at all," he said, "I believe anyone would have done that."
Police in Edmonton have since recommended Krushelnicki for an award, CBC reports, with police spokesperson Scott Pattison remarking that if not for the Good Samaritan, "We could have been talking about a very different story today, that involved potentially the serious injury or death of four children."

Popular in the Community