"Here is a hummingbird nest my wife found," wrote the Redditor who posted the photo online on Thursday. "I don't think I've ever seen one before."
Hummingbird nests are generally very difficult to spot due their small size and good camouflage, according to the website World of Hummingbirds.
"Both animals and people can easily look right at a hummingbird nest and think it is just a small knot on a tree limb," the website notes.
Described as some of the "natural world's daintiest structures," hummingbird nests are constructed out of seeds, fibers from leaves, spider silk and other materials, according to bird enthusiast Jon Friedman.
Though no longer widely killed for their feathers, some hummingbirds are threatened in the wild due to loss and destruction of their habitat, Defenders of Wildlife reports. Some hummingbirds, like the scissor-tailed hummingbird and the sapphire-bellied hummingbird, are considered endangered species by the International Union for Conservation of Nature.
Support HuffPost
The Stakes Have Never Been Higher
Related
Before You Go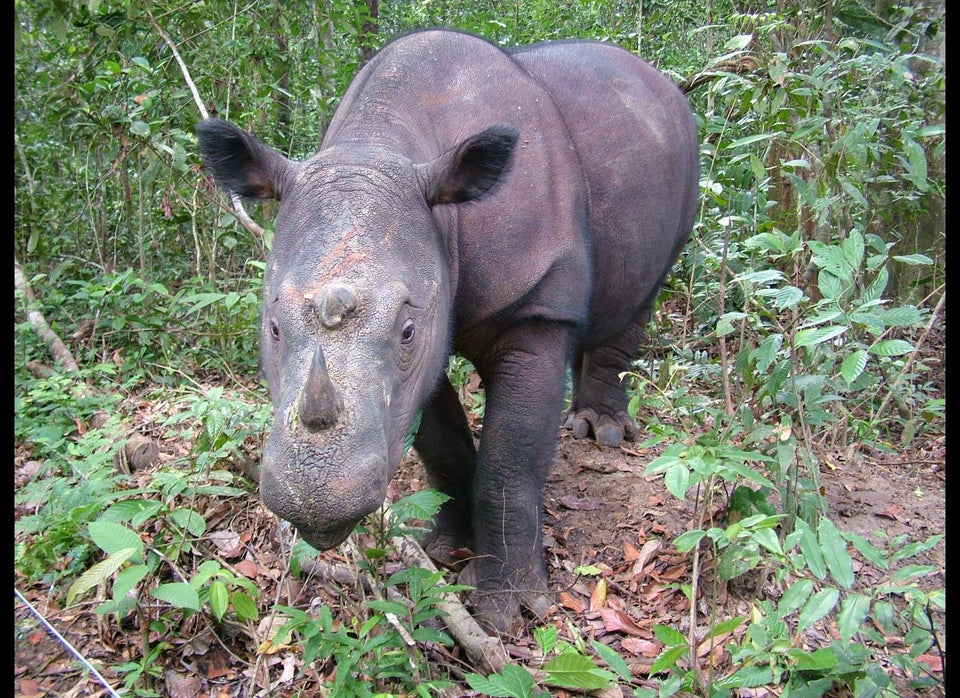 The World's Most Threatened Species
Popular in the Community