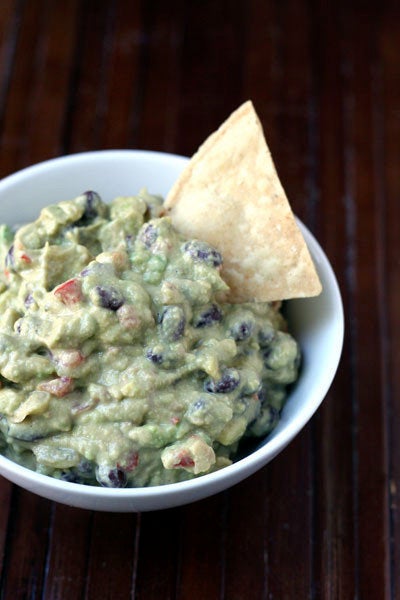 When my mom first told me about her friend's Hummus Guacamole Bean Dip recipe, I must admit I was skeptical. Mixing avocados with hummus and throwing black beans into the mess? Well, as much as I love my mom, I wasn't so sure I would love her new favorite dip.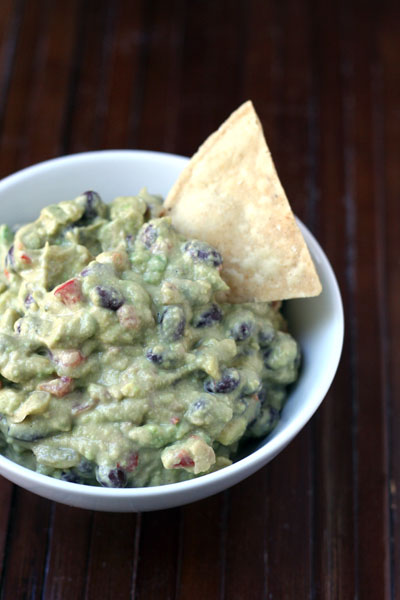 Then, one summer while visiting her, she made the dip for us. One bite and I was HOOKED.
People. This dip is amazing. Tasty, flavorful, easy to put together, and super healthy to boot. I will never doubt Mom again!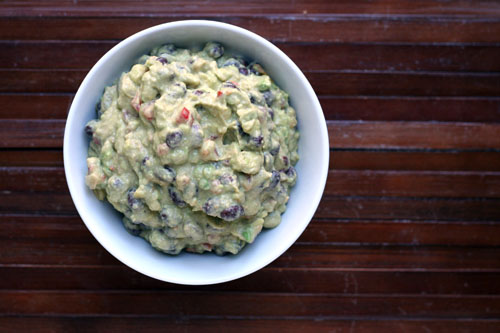 I can have this stuff for lunch with some corn chips and be all set. Well, maybe not all set... since it tends to appear for afternoon snack time, and then again at dinner! Whenever I serve this at parties, I get multiple requests for the recipe and the bowl is always empty at the end of the night.
Hummus Guacamole Bean Dip
From Jane Maynard, This Week for Dinner
- 3-4 medium to large avocados, smashed up
- 8 oz hummus
- 1 can black beans (drained)
- 8 oz chunky or fresh salsa
- Salt and pepper to taste
- A few spritzes of lemon or lime juice if you so desire
Mix all ingredients by hand then chill. Serve with chips!