Hummus, the simple dip of chickpeas, olive oil, lemon juice and salt, has America under a spell. The New York Times reported that the hummus industry has grown from just a $5 million dollar business 15 years ago, to one that totaled $530 million at U.S. food retailers in 2012.
If you're not really into hummus, we bet you know someone who is. Your best friend, your mom, your landlord -- they're all eating hummus. The savory dip is just irresistible. And don't worry if you just can't stop dipping pita in hummus -- we've found 10 great reasons why it's completely acceptable to eat hummus every single day of your life.
1. The nutrients in hummus could help you with weight management.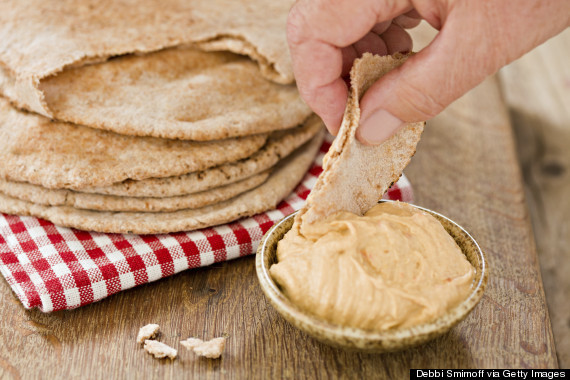 Nutritionist Peggy Kotsopoulos told Fitness magazine that since hummus is so rich in protein, it can help fight hunger cravings and balance blood sugar levels. This could help curb excessive snacking. Kotsopoulos also says that the iron content in hummus helps boost your energy, which could make you more motivated to hit the gym.
2. Chickpeas can lower cholesterol.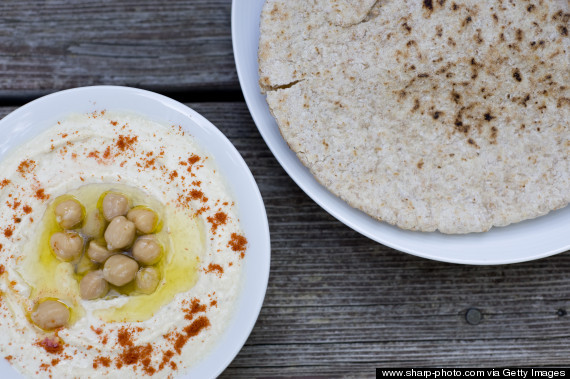 In a study done by Jane Pittaway, an Australian lecturer in Health and Biomedical Science at the University of Tasmania's School of Human Life Sciences, a group of people aged between 30 and 70 and not in the best of health ate chickpeas every day for three years. She had a second group of people supply their daily fiber intake through wheat products like bread and cereal. The results showed that when both groups consumed the same amount of fiber, those on the chickpea diet consumed less fat and had a small reduction in cholesterol.
3. Hummus comes in so many awesome flavors.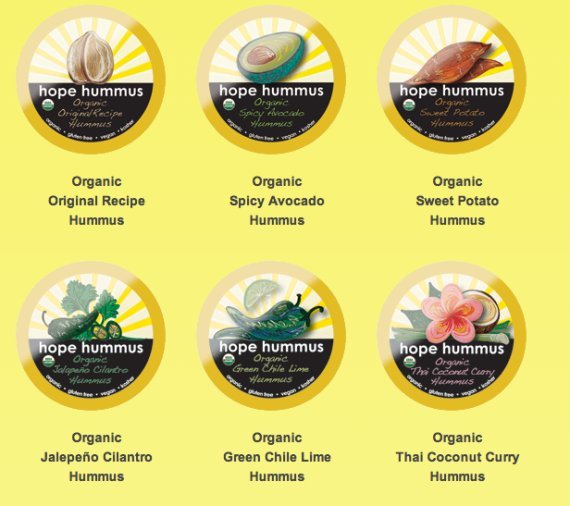 You can never get bored with hummus because there are a myriad of ways to flavor it. There are 14 different Sabra flavors for your tasting pleasure, including roasted red pepper, chipotle, "supremely spicy," olive tapenade, spinach and artichoke, "luscious lemon" and basil pesto. But if you really want to go wild on hummus, we suggest checking out the company Hope Hummus. They've created innovative flavors like sweet potato, green chile lime and Thai coconut curry. The possibilities are endless and very delicious!
4. Because Natalie Portman is totally obsessed with hummus.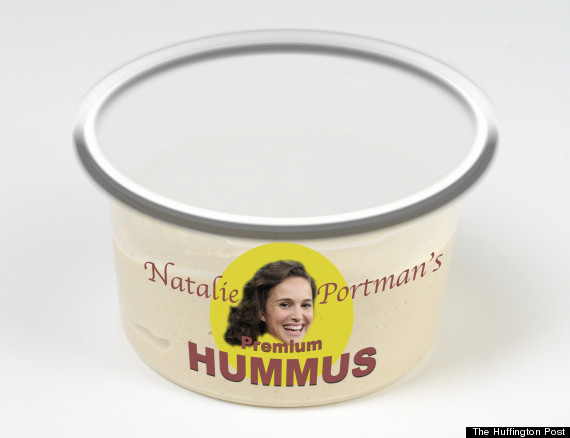 The super-talented vegan actress once told Vogue that she "consumes [her] own weight in hummus every day." If we eat our own weight in hummus every day will we become more like Portman? We can only dream...
5. Chickpeas may help reduce your cancer risk.
6. Eating hummus is part of the "Mediterranean diet," which is super good for you.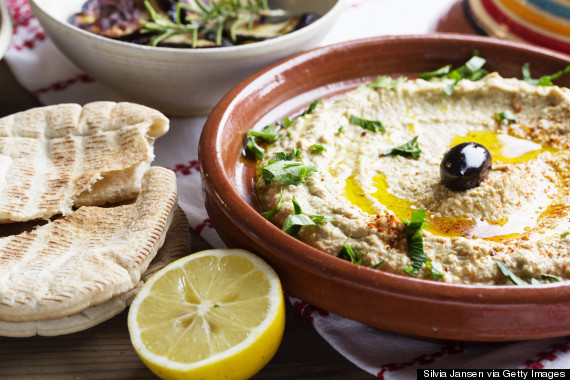 7. It's a much better spread to use on bread (trust us).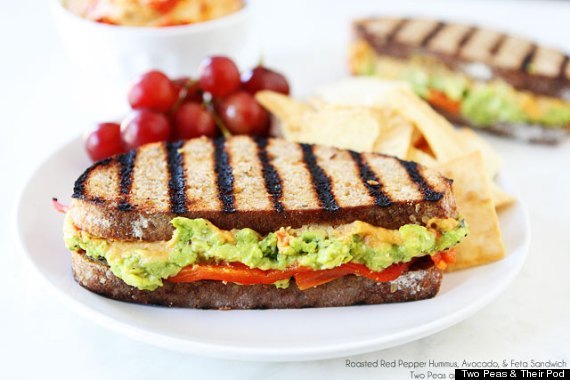 If you are trying to find healthier ways to continue to eat your (not so healthy) foods, hummus can be your savior. Instead of the typical cream cheese on a bagel, be different and try hummus -- it's even delicious with lox! Food Republic suggests replacing the mayonnaise in chicken salad and deviled eggs with hummus for a healthy twist. Or you could just use hummus as a replacement for sandwich spreads. Just take a hint from Two Peas & Their Pod and mix hummus and avocado with roasted red pepper for a healthy and seriously tasty lunch.
8. It's so easy to make your own.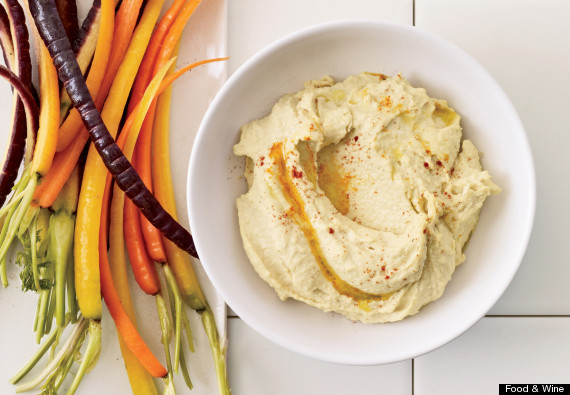 According to this recipe from Food & Wine, all you need to make your own hummus is a food processor, a can of chickpeas, a garlic clove, extra virgin olive oil, tahini, lemon juice and salt. Then all you have to do is throw all the ingredients in the processor. Voila! Homemade hummus is all yours to gorge on.
9. Because the rest of the world also seems to want to eat more hummus.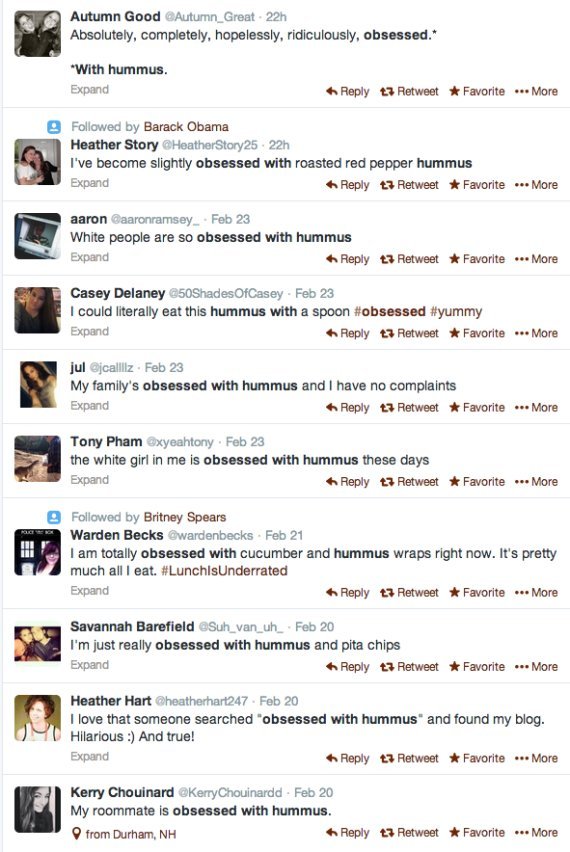 If you're starting to feel like you may have a serious hummus problem, don't worry, the rest of the world is right there with you. Check Twitter and you'll see that people can't resist talking about their serious obsession with the good stuff. So go ahead, accept your addiction, and take solace in knowing that it's one of the healthiest foods to consume on an daily basis.
10. And, finally, because this humongous plate of hummus was made.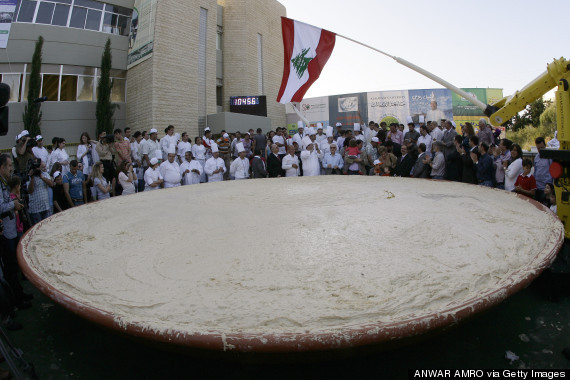 This plate of hummus was made in 2010 in Beirut and holds the Guinness world record for the biggest plate of hummus to ever exist. It weighed 23,520 pounds.
Related
Before You Go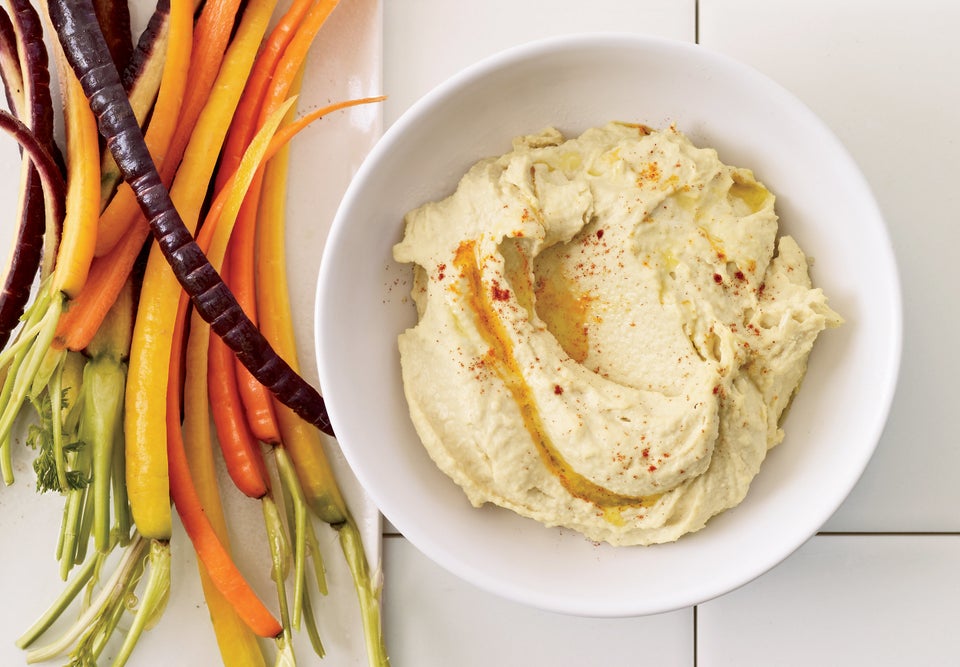 Hummus Recipes